This post may contain affiliate links. Please see my full disclosure policy for details.
With so many women suffering through our world, here's the real truth about women's liberation.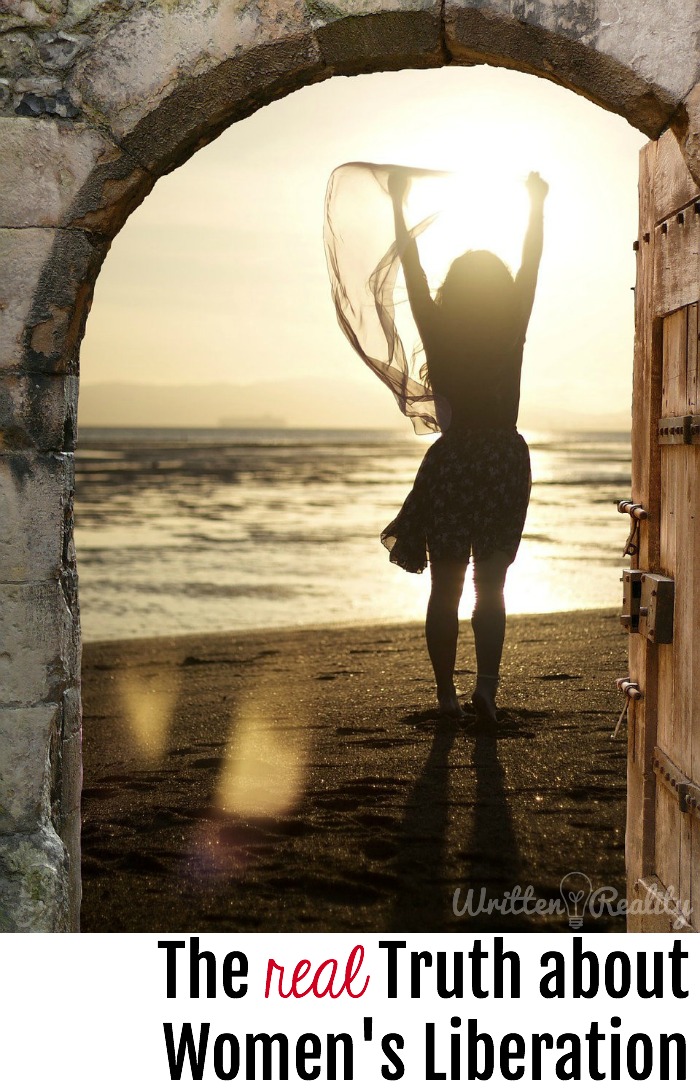 What does a liberated woman look like?
And is it possible for the rest of us who feel bound by something (or someone) to find the power to break the chains on our own?
I was born in the early 1970s in the middle of the Women's Liberation Movement. I can't begin to imagine what millions of women experienced in the past. And now, even today, there are so many women whose voices have been silenced and are viewed as only objects for a man to use just to please himself.
For me, though, I was in need of something else entirely. I wasn't fighting a war with social equality. So blinded by its bondage, I wasn't even able to articulate just what I was chained to or what held me back from living the life God had called me to live.
I was more like the Samaritan woman. So wrapped in her own identity complex, she almost missed the truth completely when she met Jesus one day at a well.
I'm thankful Jesus doesn't have a gender hangup like most of us. Because for the Samaritan, Jesus saw her need, shared His grace, and freed her from her greatest enemy.
That's what He did for me.
Jesus freed me from myself.
Not the world's prejudices or political wars, but from a much greater war that raged within me.
You see, it was my own distorted perceptions, about me, that enslaved me. And because of it, I couldn't seem to find the strength to break myself from the power of the world's persuasion about what I should look like and become, and how impossible it would be for me to ever achieve whatever it was that I was trying to accomplish.
The liberating truth of Jesus–that's what freed me, and through the years, many women have found amazing power and strength to share this reality within their own circumstance.
So as Mother's Day approaches, I honor and remember 5 remarkable women to remind us all of the truth that liberates. Regardless of our situation, God's love never fails, never changes, and sets us free.
To Marilou McCully, Elisabeth Elliot, Marj Saint, Olive Fleming, and Barbara Youderian who demonstrated power and strength in 1956, long before the movement.
Jesus. That's the real truth of women's liberation. He frees us from own distortions to be the women we are called to be.
What about you?
Have you been liberated by God's truth?
Share your story with us.
Other Topics You May Enjoy