This post may contain affiliate links. Please see my full disclosure policy for details.
My kids are never more concerned with the calendar than they are in December.
This year it's my younger son who's taken on the calendar responsibility. So before heading off to school, he checks the date, counts off the days left, and announces to the family how many more days until school's out for Christmas break.
After that, it's the final countdown–the BIG one leading up to Christmas Eve.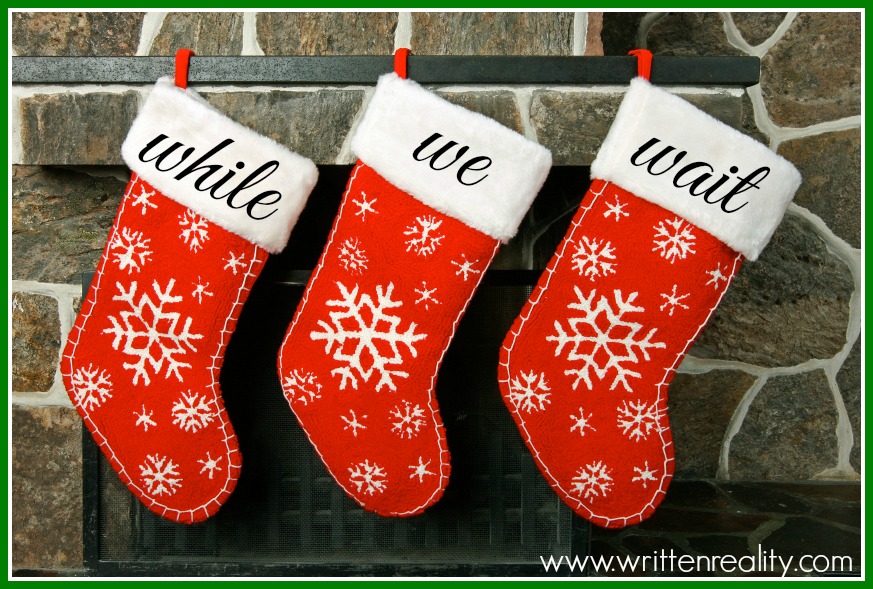 While We Wait
Waiting has always been difficult. We seem to plan our lives around holidays and vacations, always looking forward to the next one where we can celebrate with family and friends or find some down time to finally take a deep breath and relax.
Yet, how often do we anticipate our Savior's coming?
How often do we busy ourselves with preparations to ready our lives for His return?
How much of out time do we spend reflecting on His promises and living the life of authority He provides?
I wonder:
How much would my lifestyle change if I lived the rest of the year with a Christmas mentality?
How many people would be changed by my own preparations and my own choice to celebrate the new life God has given me?
And behold, I am coming quickly, and My reward is with Me, to give to every one according to his work. I am the Alpha and the Omega, the Beginning and the End, the First and the Last. Revelation 22:12-13
We are called to work the wait. #Advent [tweetable]
What about you?
Are you working while you wait?  Share you thoughts with us.