This post may contain affiliate links. Please see my full disclosure policy for details.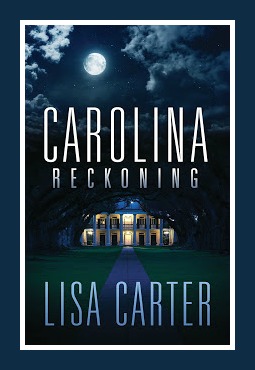 Pulling from her own past struggles with faith and forgiveness–
Romantic Suspense Author Lisa Carter
spins a story filled with betrayal, abandonment, and plenty of suspense in her new release–Carolina Reckoning
.
What's it all about?
Alison Monaghan wasn't surprised by what she found in her husband's coat pocket . . . until she becomes the chief suspect in his murder.
Detective Mike Barefoot, a Cherokee native from the Blue Ridge Mountains of NC, immediately puts Alison at the top of his suspect list, but against his better judgment, he is drawn to her and to her two teenage children.
Alison must launch her own investigation to bring her husband's
murderer to justice, before she and her children become the
killer's next victims.
Who's it for?
Alison wrestles with issues of forgiveness and faith in a world where everyone she's ever loved has abandoned or betrayed her. Like many, she longs to find Someone, anyone, she can rely upon.
Carolina Reckoning
 is for those who've felt alone and faced an unknown future. For those who have felt abandoned and betrayed by a friend, spouse or family member.
[a personal note from Lisa]
"For I am convinced that neither death, nor life, nor angels, nor principalities, nor things present, nor things to come, nor powers, nor height, nor depth, nor any other created thing, will be able to separate us from the love of God, which is in Christ Jesus, our Lord." Romans 8:38-39
This verse became the theme of Carolina Reckoning
 with its story of one man's betrayal versus God's faithfulness; anger versus God's all-sufficiency; fear because of circumstances versus faith in God's sovereignty. And, in so many ways, reminiscent of my spiritual journey, too.
My parents divorced when I was nine year's old. In many ways, I was fifteen-year-old fictional Claire and angry at everyone, most of all God, when my world fell apart.
I wrestled with feelings of anger, abandonment, forgiveness, and faith. Like Alison, the heroine of Carolina Reckoning
, I longed to find Someone upon whom I could rely. And at the foot of the Cross, I discovered a Father God who is always faithful and true. He is enough for every need, past, present and future.
Like Alison's ultimate choice, as a teenager I came to a crossroads—to carry an anger that in the end harmed me more than anyone else or to choose to forgive, to forgive someone who'd never asked for my forgiveness nor deserved it. But to forgive anyway, like God had forgiven me. Because unforgiveness brings its own reckoning. It isn't how God wants us to live. And God's way is always the best way.
I am excited about proclaiming that message. It is the story, in a small way, of my life. My own journey, like Alison, toward faith.
And that's the scoop behind Carolina Reckoning
–A little sweet tea and a whole lot of southern magnolia.
A little about Lisa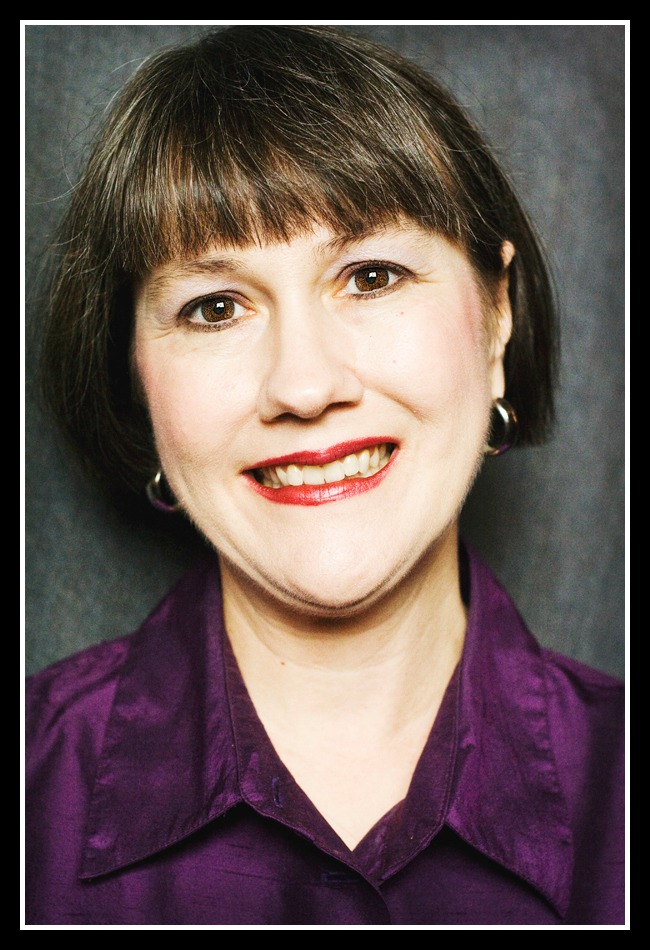 Lisa Carter is a writer and teacher whose articles have appeared in
FamilyFun, Thriving Family, MomSense
and
Christian Parenting Today.
She has taught at the collegiate, high school and middle school levels. As frequent speaker and vocalist at women's ministry events, Lisa shares her own journey of faith regarding God's sufficiency for every need.
Carolina Reckoning
is her debut novel. She and her husband have two daughters and make their home in North Carolina. When she isn't writing her uniquely southern-styled
Sweet Tea with a Slice of Murder
romantic suspense, Lisa enjoys traveling to romantic locales such as the Big Island, Hawaii setting for
Aloha Rose
releasing November 2013, quilting and researching her next exotic adventure.
www.lisacarterauthor.com
How about you?
Have you ever wrestled with forgiveness? Share your comments.