This post may contain affiliate links. Please see my full disclosure policy for details.
Need new cookware for your kitchen? Here are 10 Reasons to Try cast iron cooking to cook up all your favorites.

If you've been around Written Reality long, you know how much I love my cast iron skillet. I still cook in one of my mama's old skillets on a daily basis, and I love my cast iron dutch oven and other pieces just as much.
Just yesterday, I shared my Easy Skillet Strawberry Cobbler, which got me to thinking about all the reasons I hound everyone about cooking with it. So now here goes the official reasons why I think you should give cast iron cooking a try.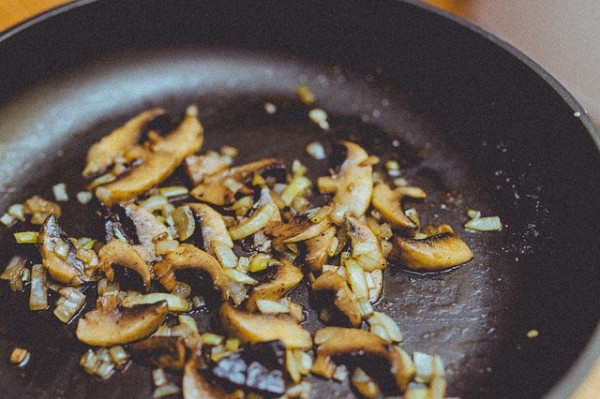 10 Reasons to Try Cast Iron Cooking
1. Nonstick Cooking
Let's face it. Even the best ever most expensive pans will stick from time to time. But seriously, if I keep my skillet seasoned well, it never sticks.
2. Less Oil
Since my cast iron pans are pre seasoned, I use a fraction of the oil I'd use in another pan.
3. No Harmful Toxins
Many of the non-stick pans are treated with toxic chemicals. Enough said.
4. Iron Booster
Rather than harmful toxins, cast iron pans will enrich your food with more iron while it cooks. And since most of us are deficient in iron, this is a healthy plus.
5. Indestructible
You can't overheat or destroy them. They last forever.
6. Versatile
Use them in your oven, on your stove, the grill, and the open fire when you're camping. There's no need to switch to another pan when you're baking up something. Just throw it all in the skillet for sautéing on the stove, then add whatever else you need and set it in the oven to bake. It's the best ever one dish wonder.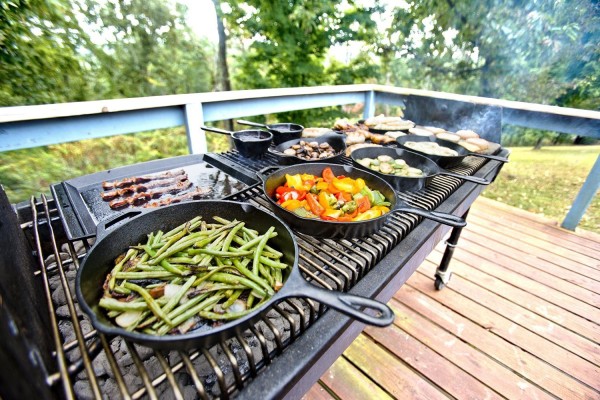 7. Better Baking
Here's a challenge. Try baking up your best pie recipe in your regular old pie pan. Then try it in a cast iron pan. You can't compare to the golden brown difference of the cast iron skillet.
8. Perfect Crisping
Same goes for crisping, too. Cast iron gets hot and stays hot to create the perfect environment for frying up bacon and other crispy favorites.
9. Easy Cleanup
A well-seasoned cast iron skillet cooks up your meals with no sticking. No scouring or scrubbing needed.
10. Affordable
Ever priced those fancy frying pans? You'll pay twice or even three times as much! With a cast iron skillet, you're getting a durable, long-lasting pan you'll use forever that doesn't break the bank.
Skillet Recipes You May Enjoy