This post may contain affiliate links. Please see my full disclosure policy for details.
Want the secret to great grilling? It's in the sauce. Check out these fabulous homemade BBQ sauce recipes that your family and friends will love.

Summertime for us in the South means grilling. We love to spend our hot summer nights outside around the fire pit and there is nothing that taste any better than a hot meal just cooked up on the grill in your own backyard.
That's why trying new barbecue sauce recipes is one of my favorite pastimes. Every summer, I love trying new ones and experimenting with old ones by mixing in a little of this and a bit of that to create something new and exciting for more flavorful fun.
Homemade BBQ Sauce Recipes
When it comes to the rich flavors of a BBQ sauce, everyone has a favorite. And everyone has an opinion about just which one should be the blue ribbon winner-some are all about the spicy, while others like something smoky or sweet.
So today I've rounded up some of the best barbecue sauces you will ever taste, and I made sure to mix it up with plenty of variety for all of us. I'm including loads of choices for everything from tongue torching to the wimpiest mild, too.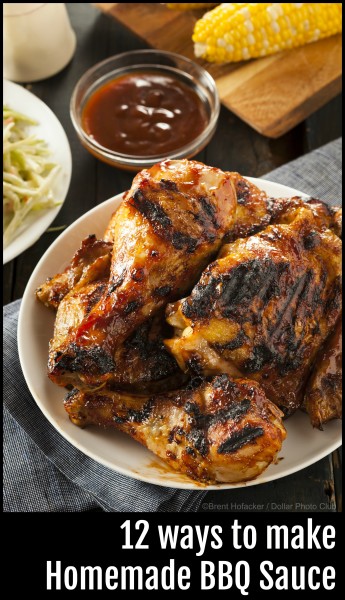 12 Homemade BBQ Sauce Recipes for Summer Click To Tweet
12 Must-Try BBQ Sauce Recipes
#1 Quick Barbecue Sauce (a basic sweet one with a little molasses and simmered on the stove)
#2 Sweet n' Spicy (filled with the flavors of jalapeño peppers with a touch of apple sweet)
#3 Lexington Dip (cayenne pepper, dark brown sugar, with a cider vinegar base)
#4 White Barbecue Sauce (a tangy southern favorite with horseradish and mayonnaise)
#5 Texas Style BBQ Sauce (a brown sugar and Worcestershire combination)
#6 Kansas City Style (because no BBQ sauce list would be complete)
#7 Spicy Smoky Sauce (for those of us who love the smoky sauces)
#8 Spicy Mustard (super easy with a Dijon mustard base)
#9 Cola Sauce (sweetened with your favorite cola)
Fruity Favorites
Around our house, the summer is also filled with fresh fruits. So I've included a few extras to try this year to add a little sweetness for another great sauce.
#10 Peach BBQ Sauce (perfect for summer grilling)
#11 Cherry BBQ Sauce (because, well, I love cherry everything)
#12 Raspberry BBQ Sauce (made with raspberry preserves)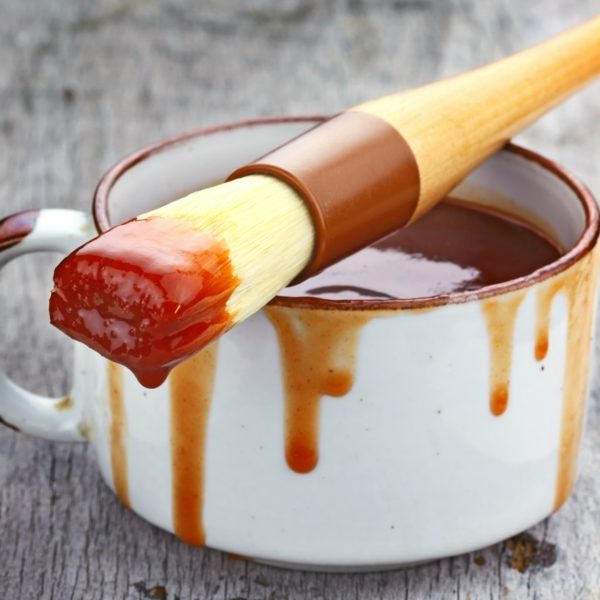 Other Topics You May Enjoy