This post may contain affiliate links. Please see my full disclosure policy for details.
Fire up the grill for this one. It's a BBQ Bacon Burger recipe that is out of this world delicious. One of our best ever grilling recipes for summer.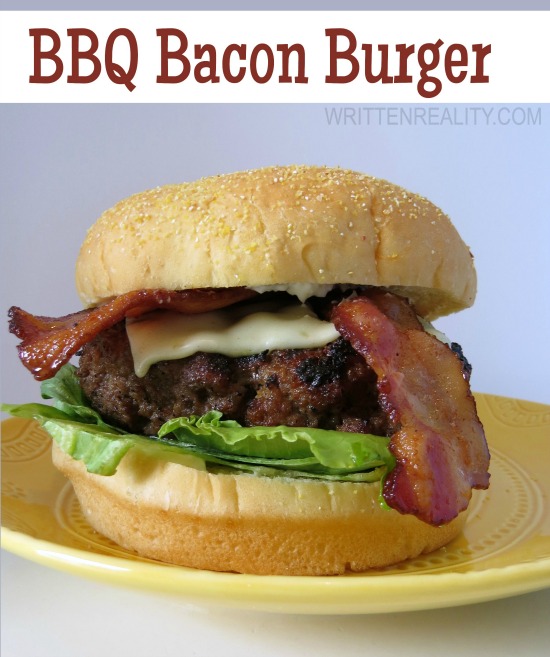 Ever experiment with a recipe expecting one thing, but then the result tasting entirely different than what you first thought? That's exactly what happened when my husband created his BBQ Bacon Burger.
We both thought the burger would taste more like, well, a BBQ sandwich. But the result was something totally different. His new creation was definitely a keeper–and the wonderful grilled flavor was a sweet surprise.
BBQ Bacon Burger
Unlike my Best Ever BBQ Ribs recipe, the secret to this one IS in the sauce.
It's not so much the flavor of the BBQ sauce that makes the difference. Rather, it's how well it helps to seal in the burger's own juicy flavor when cooked on the grill.
That's why for this one, we just grabbed a bottle of whatever sauce we had on hand–which for us, is usually Sweet Baby Ray's. Because, well, we LOVE this sweet flavor and add it to just about everything on the grill.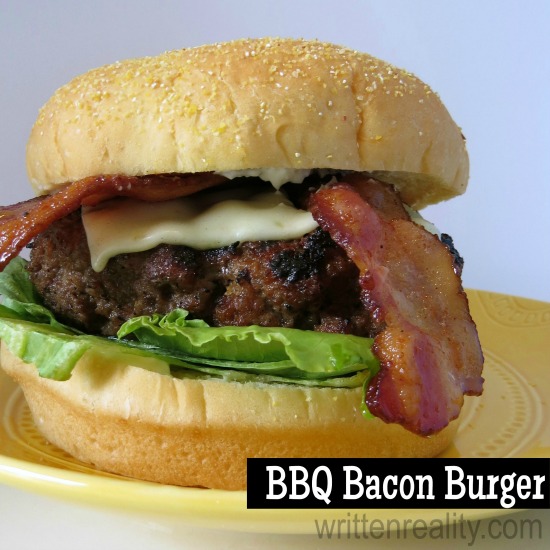 Other Recipes and Topics You May Enjoy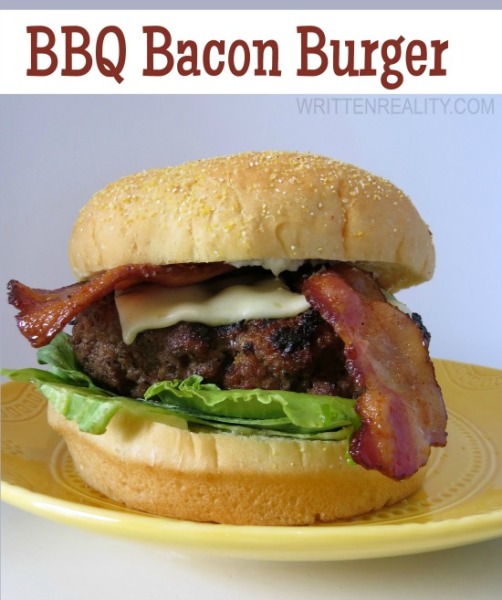 BBQ Bacon Burger
2016-05-27 11:48:19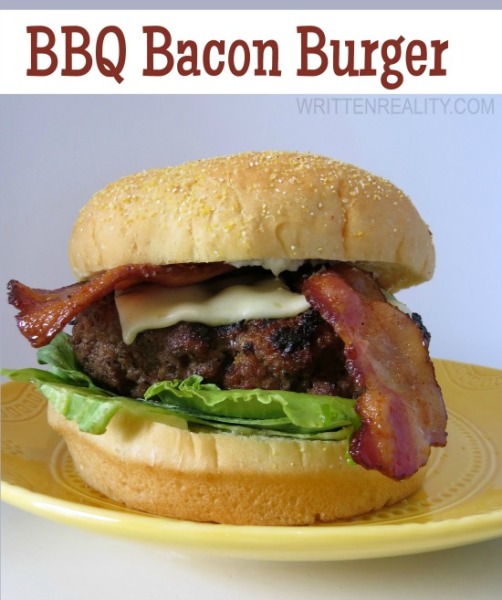 Ingredients
1 1/2 pounds of ground chuck
1 pack of bacon, prepared
4 slices of pepper jack cheese
1/2 cup of BBQ sauce
salt and pepper
Instructions
In a large bowl, mix ground chuck with BBQ sauce.
Divide the meat mixture into 4 equal portions and form into burger patties.
Season each side with salt and pepper.
Grill the burgers to your family's taste.
Add 2 slices of bacon and a slice of pepper jack cheese to each bun.--enjoy!
Written Reality https://writtenreality.com/