This post may contain affiliate links. Please see my full disclosure policy for details.
Looking for a cool way to spend some time together with your family this summer?
Mark your calendar for these family friendly blockbuster events. Here are 3 summer movies your family will love!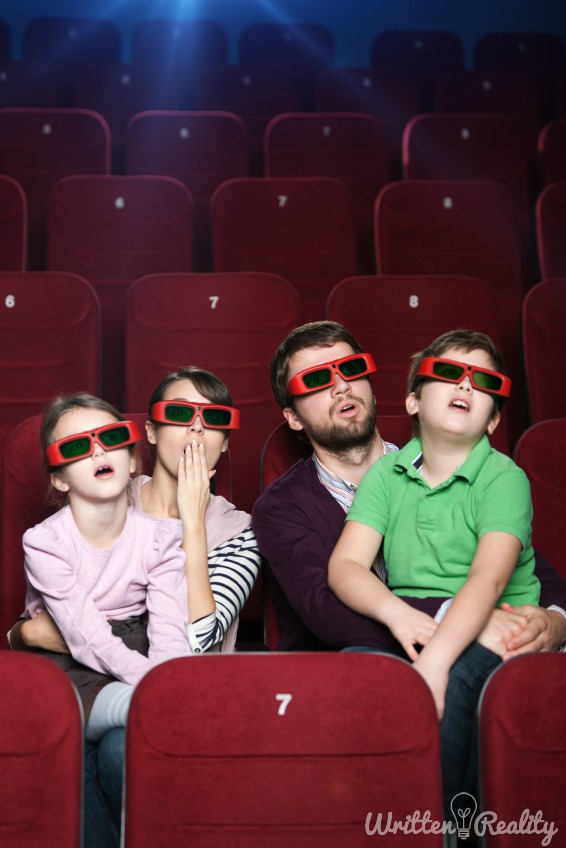 We love summertime at the Smith House. It's our best opportunity to spend more time together and soak up the sun doing things outdoors. But in the South, our summer days can be super hot and humid. So summer afternoons for us are usually spent doing things around water, indoors, or at least somewhere in the shade.
3 Summer Movies Your Family Will Love
That's why summer movies are perfect for us. It's a great way to cool off from the heat and, even better, there are usually a couple of blockbusters during the summer months that are family friendly that we all are excited to see.
Summer 2015 is no exception. This summer I am super excited for 3 family friendly films that all of us are looking forward to seeing this year.
#1 Inside Out (Disney /Pixar Animation)
In Theaters June 19, 2015
Ever wonder what your family and friends are thinking? This one is a hilarious take on how we struggle to control our emotions, especially during stressful situations, such as in this story when Riley leaves her Midwest home for city life in San Fransisco, when her father takes a new job.
#2 Minions (Universal Pictures and Illumination Entertainment)
In Theaters July 10, 2015
We love the minions!
It's a new one starring our beloved minions, and this time they're recruited by the infamous Scarlet Overkill and her husband, Herb, to take over the world.
#3 Pan (Warner Bros. Pictures)
In Theaters July 24, 2015
I'm a huge fan of the classic story of Peter Pan, so every movie version or remake of the story is always a must-see for me. In this version, an orphan is taken away to the magical Neverland where his remarkable adventure leads to his destiny as Peter Pan.
Though all three movies are on my must-see list this year, to me, the trailer for Pan is the most impressive, so it's the one I most want to see.
What about you?
What's your favorite upcoming film this summer? Share your ideas with us!