This post may contain affiliate links. Please see my full disclosure policy for details.
This recipe for Almond Joy Truffles tastes just like the candy bar! It's filled with a creamy coconut center, topped with an almond, and covered in dark chocolate. You are going to love this dessert!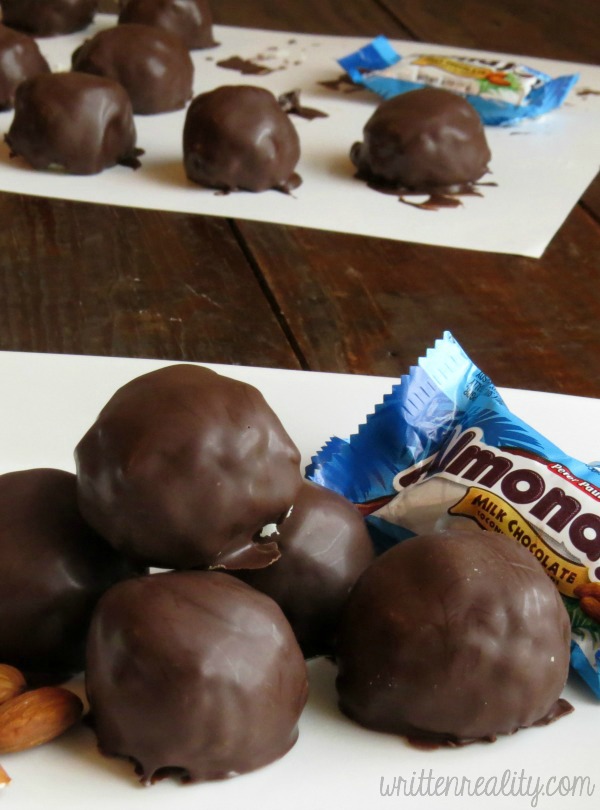 My son doesn't like nuts or coconut. So every year at Halloween, I always hope he'll receive lots of those miniature Almond Joy candy bars in his treat bag–because that means I get to eat every one.
I love them. I love the sweet coconut center along with the almond crunch. So, of course, my quest to create the perfect treat during our Christmas Truffles and Bonbons series had to include some version of Almond Joy.
It. is. wonderful.
Don't miss our DELICIOUS DESSERTS!

The center is even creamier than the candy bar, giving it a nice homemade touch. And the sweet coconut is perfect. I had to control myself on this one because I honestly could have eaten the entire batch.
The key to these truffles is allowing them to chill for a bit. That way, they'll keep their shape when you dip them while still keeping the almond attached to the top.
This makes a very big batch of Almond Joy filling, so if you want to reserve some for later, just freeze the coconut mixture in a freezer safe bag. You can easily pull it out, form into balls, and dip in the chocolate when you need a quick treat.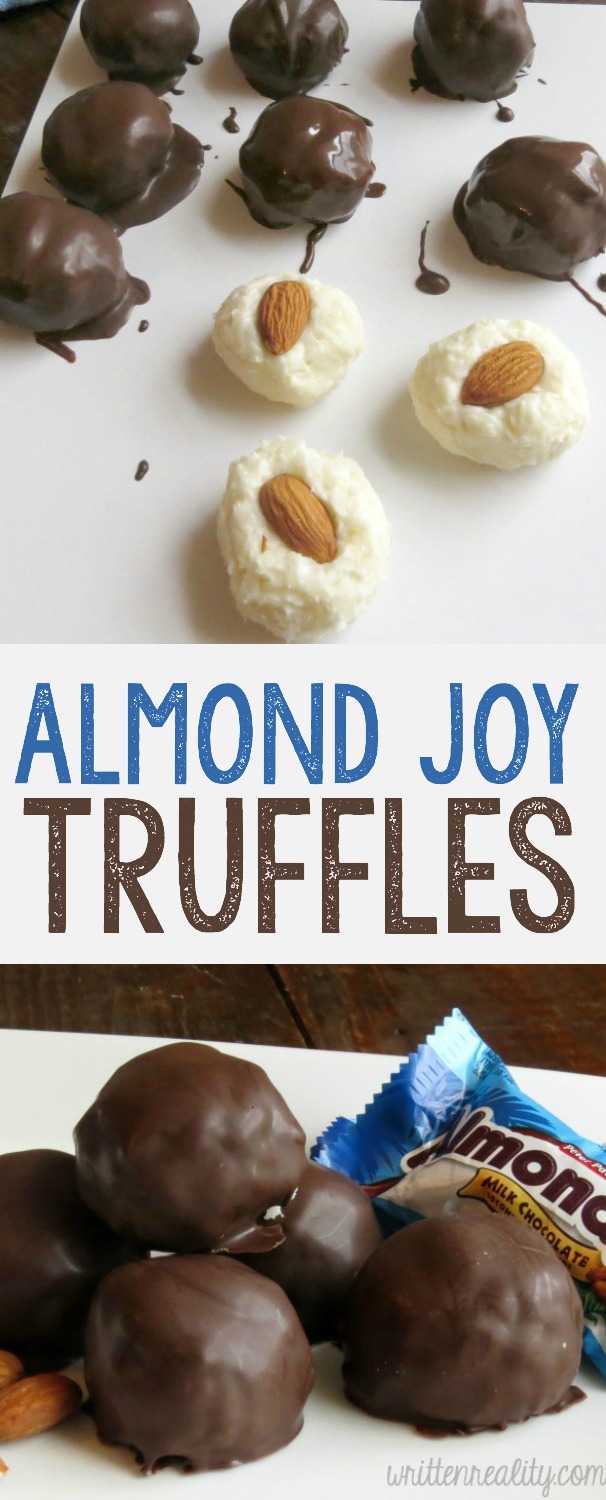 Almond Joy Truffles Recipe
Just scroll to the bottom of this post for the entire recipe card. These sweet chocolate treats are great for gift giving, too. So you may want to make a double batch to bag and share. Enjoy!
Try out all our Truffle and Bonbons HERE
Try this recipe for Almond Joy Truffles- it's delicious! Click To Tweet
Other Recipes You May Enjoy
Follow Written Reality's board on Pinterest.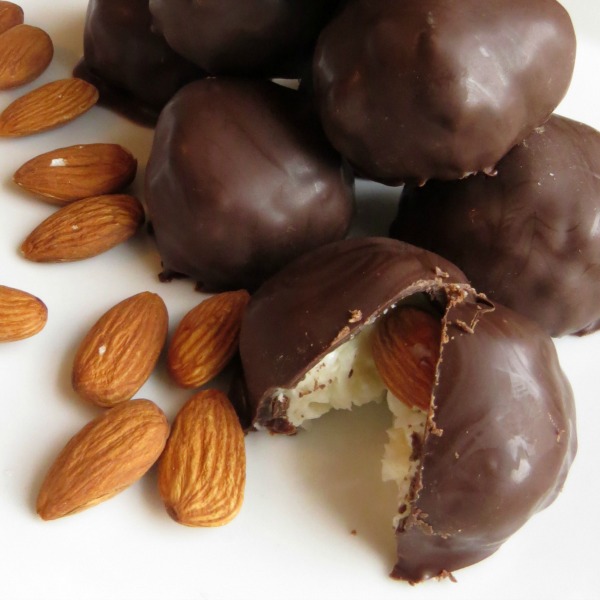 Almond Joy Truffles
2014-11-22 20:29:53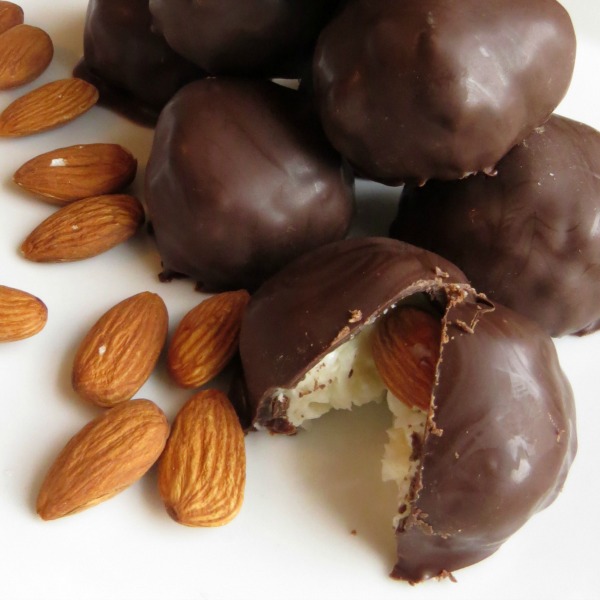 Ingredients
14 oz. sweetened condensed milk
4 cups sweetened flaked coconut
4 cups powdered sugar
1 cup butter, softened
2 teaspoons vanilla
dipping chocolate
toasted almonds
Instructions
Mix milk, butter, coconut, vanilla, and sugar in a large mixing bowl.
Shape into 1 inch balls and place on wax paper or heavy weight dipping sheets.
Gently press one almond to the top of each coconut ball.
Refrigerate for about an hour or until firm.
Melt dipping chocolate according to package directions.
Dip the coconut balls into the chocolate and set on wax paper or dipping sheet.
Allow the Almond Joy Truffles about 5 minutes to harden. --enjoy!
Written Reality https://writtenreality.com/