This post may contain affiliate links. Please see my full disclosure policy for details.
Ground Beef Pasta Casserole : This beefy pasta casserole is a super easy one pan ground beef dish that's filled with peppers, onions, and wonderful flavors your family will love!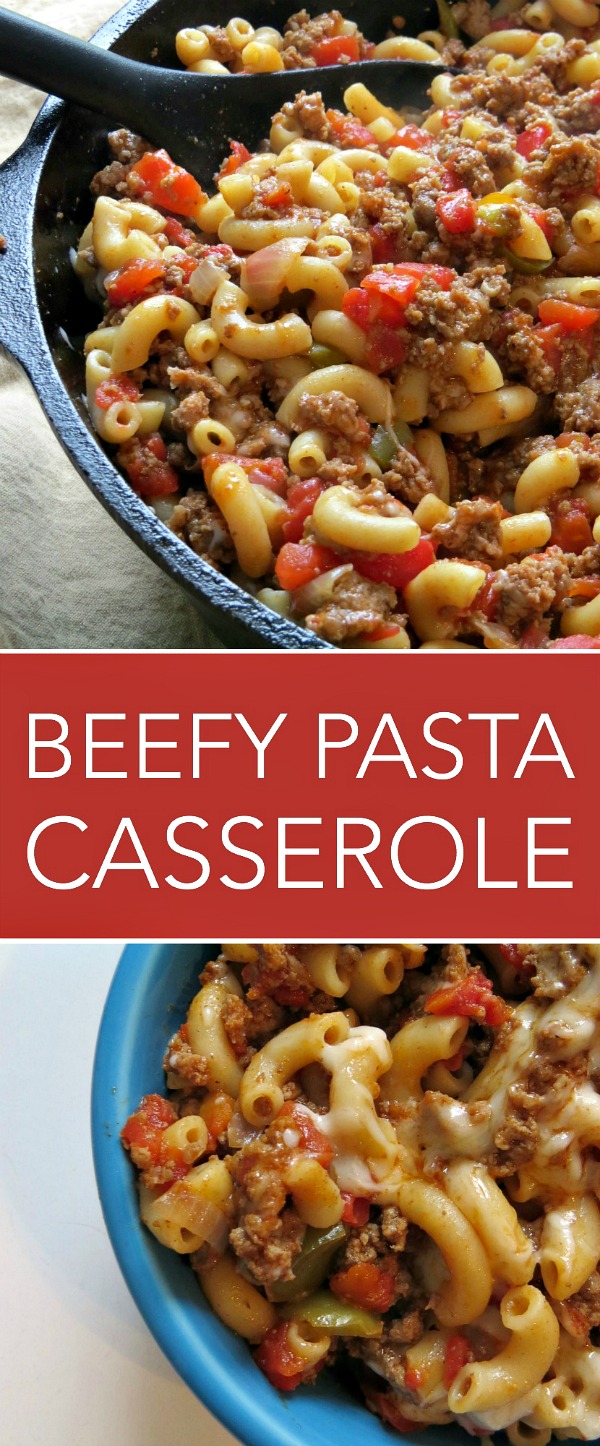 We love casseroles at the Smith House and this one is an all-time favorite. It's filled with ground beef and pasta, and then sprinkled with mozzarella cheese.

This past weekend was a rainy one in South Carolina. There were flash flood warnings and all of the fall festivals and outdoor events were canceled or postponed. So we stayed inside at mush as possible and just enjoyed watching old movies, reading, and playing a few games.
It's chilly weekends like this one that calls for comfort classic recipes. And this Beefy Pasta Casserole was the perfect dish for our rainy day indoors. There's just something wonderful about a nice warm bowl of pasta smothered in cheese. And this one is hearty and filled with yummy flavors my family really enjoys.
Ground Beef Pasta Casserole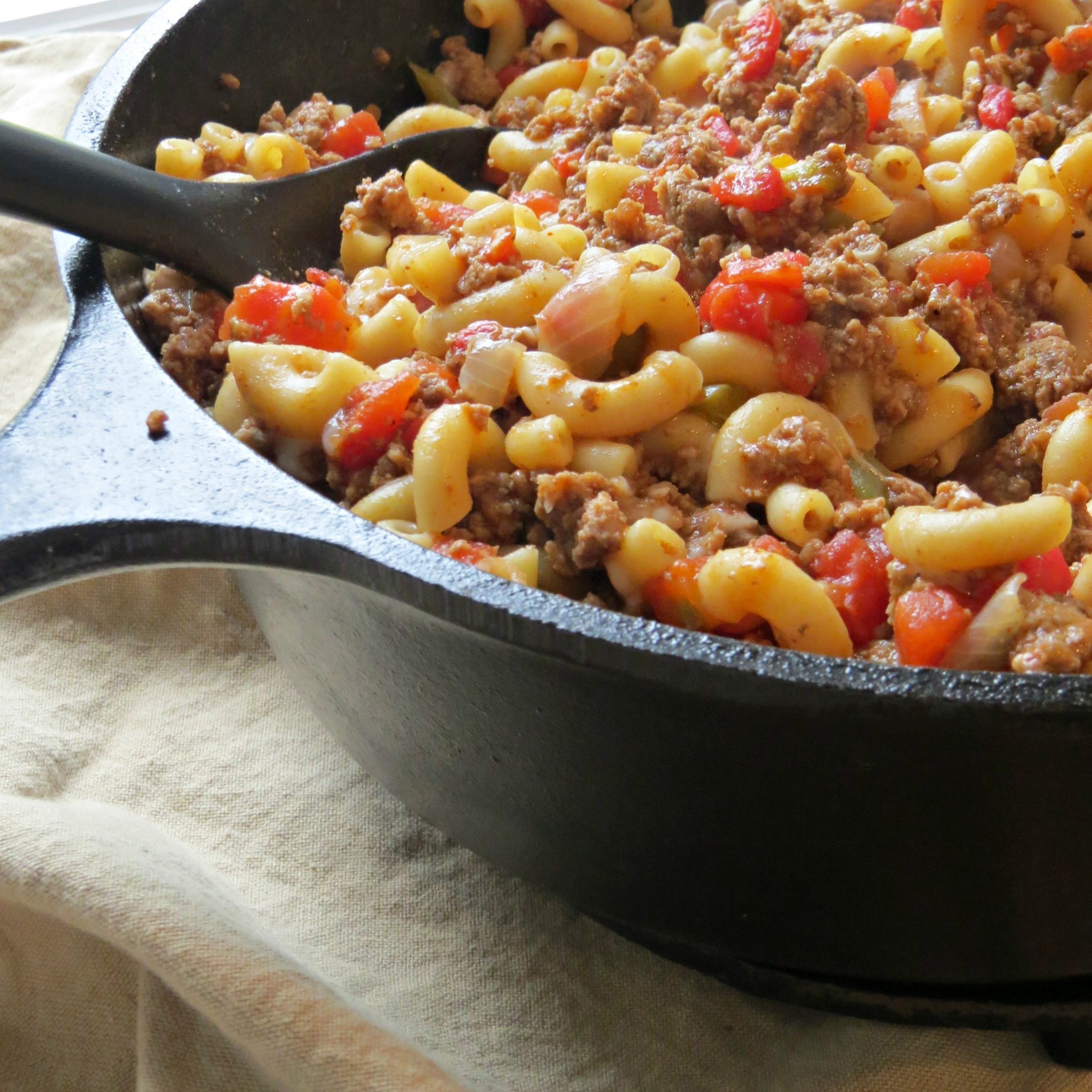 I use my dutch oven for this one. I like that it's deep enough, and with the heavy duty lid, it keeps it nice and hot to steam up the pasta perfectly.
So I add just a bit of olive oil to the bottom of my pan and saute my onions and bell pepper for a minute or two. Then I add the ground beef and cook until it's no longer pink.
>>EASY DINNER CASSEROLE RECIPES<<

I have included all of the ingredients and detailed instructions on how I make this ground beef pasta casserole recipe in the printable recipe card, so for a printable version of this Ground Beef Pasta Casserole recipe, just scroll to the bottom of the page. It's really a super easy dish that's hearty and filled with flavor. And even better served the next day.
>>Try our ALL TIME BEST Recipes for Ground Beef<<
Other Recipes You May Enjoy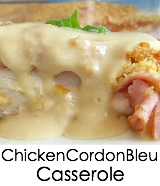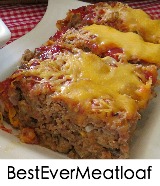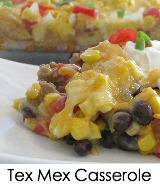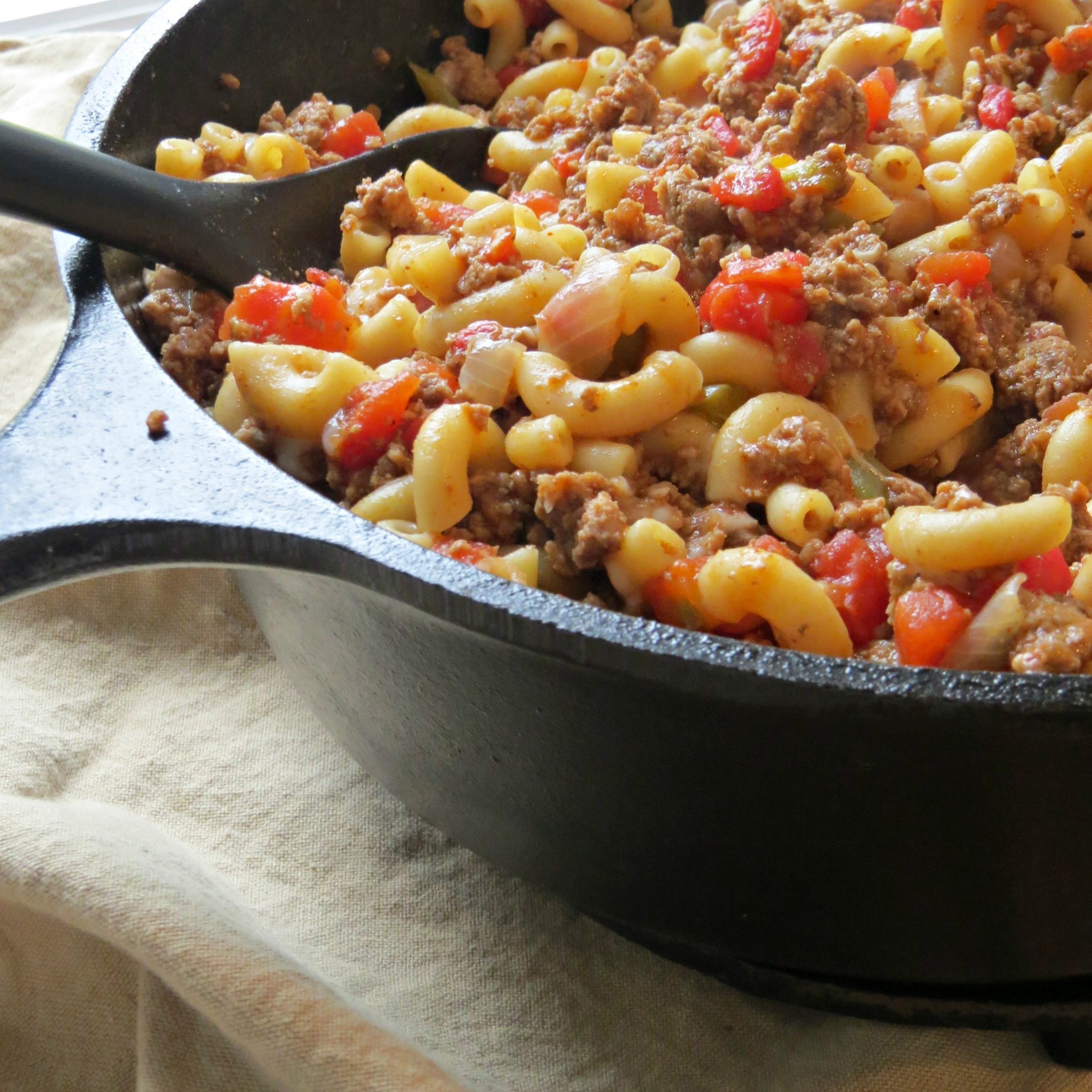 Beefy Pasta Casserole
2015-10-03 16:19:02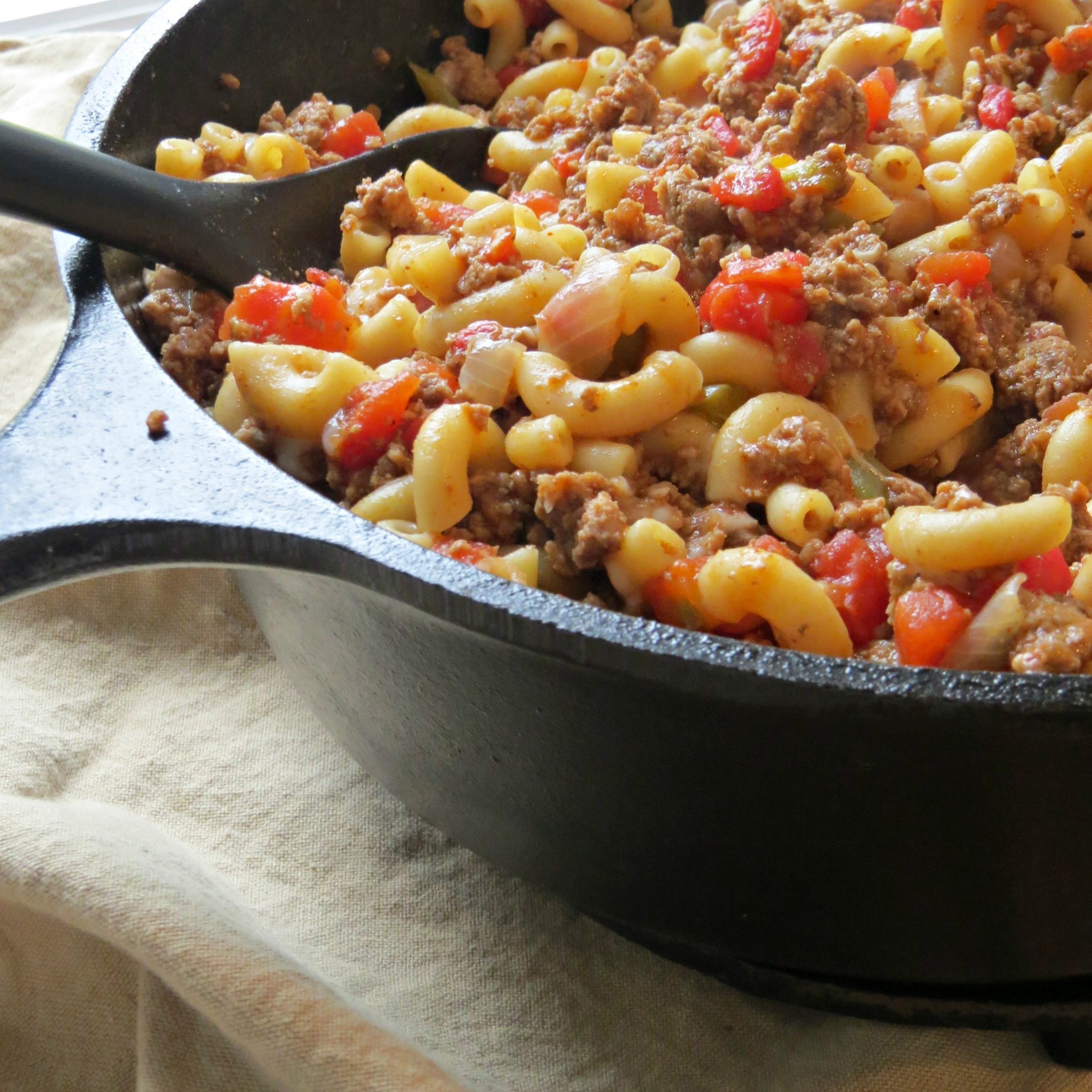 Ingredients
2 pounds of ground beef
1 large onion, chopped
1/2 green bell pepper, chopped
3 cans of diced tomatoes
2 tsp. chili powder
1/2 tsp. sugar
2 cups uncooked elbow macaroni
1 cup mozzarella cheese, shredded
salt and pepper, to taste
Instructions
Saute bell pepper and onions in a little oil, then add ground beef.
Cook until no longer pink and drain.
Add tomatoes, chili powder, sugar, and salt and pepper.
Bring to a boil, then reduce heat and simmer for 3-5 minutes.
Stir in the macaroni noodles and cover, simmering until pasta is tender.
Sprinkle with mozzarella cheese before serving. Enjoy!
Written Reality https://writtenreality.com/