This post may contain affiliate links. Please see my full disclosure policy for details.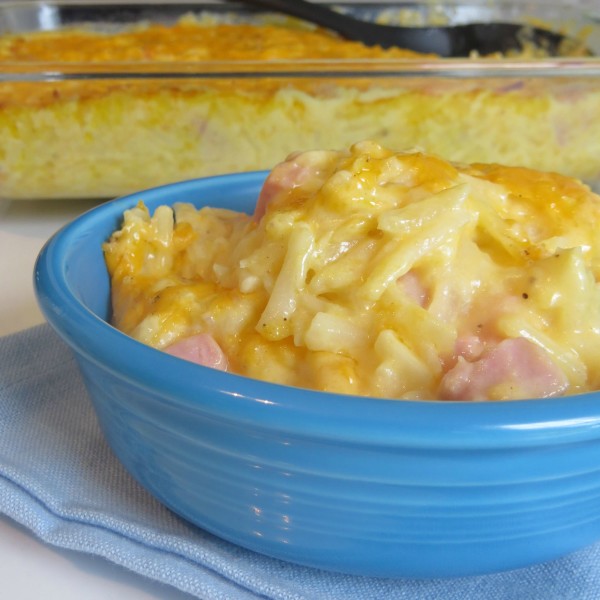 When my son asked for a set of casserole dishes this year for Christmas, I took it as a rite of passage. I took it as a sign that he was ready to take on the family tradition. Yes, the sacred easy bake casserole. And this year for Christmas my son will receive his first covered dish.
Here in the South, cooking a casserole is like a staple in the basics of human necessities. If you're invited to a party or you're visiting the sick, you don't leave home without it.
We have casseroles served at every potluck and party, and there just isn't any sort of family gathering without a kitchen counter spread with at least 5 or 6 casserole dishes so that everyone is well fed and has their own choice.
You can cook a casserole out of anything by mixing together your choice of protein, vegetable, starch, sauce, and topping. Mix the ingredients together and bake in one pan.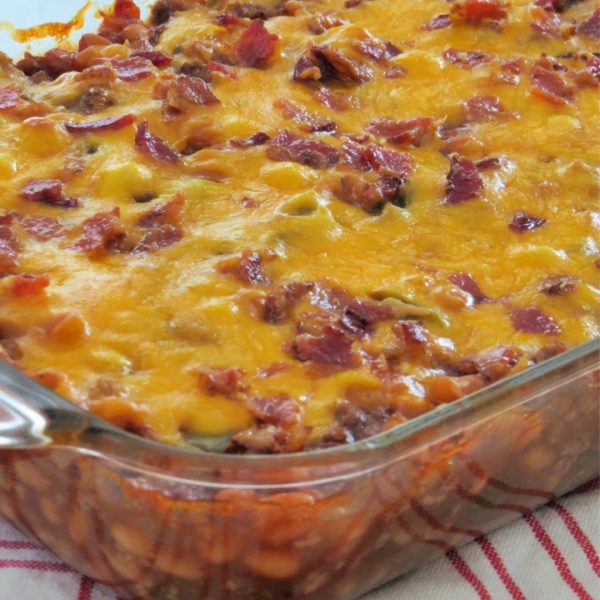 What is a casserole?
So the question to first ask is what exactly is a casserole anyway? It's pretty much food that is baked and served in the same dish. That's why we call the dish itself a casserole dish or pan.
The word "casserole" originates from a French word that means "sauce-pan." So that's where we get the idea of a deep dish pan of something yummy baked and served.
Over the years it has evolved into a staple for busy moms everywhere as a way to serve something hearty and delicious to their families.
What are the main ingredients of a casserole?
The absolutely best thing about cooking a casserole is it's endless options for ingredients. However, there are a few basic categories of ingredients that work best for baking up a delicious one.
The main ingredients for a casserole are protein, sauce, vegetable, starch, and topping. After that, you can just choose from each category whatever food is to your family's liking or what you have on hand.
Here are some great ideas from each category.
Protein:
A basic size casserole will usually call for 1 1/2 to 2 cups of protein. Here are a few ideas.
chopped ham
canned tuna or salmon
cooked chicken, turkey
cooked ground beef, pork, or lamb
meatballs
hard boiled eggs
Sauce
A good sauce combination for most casseroles is 1 can of condensed soup plus 1/2 cup of liquid. Here are some various sauce combinations you could try.
cream of chicken soup and buttermilk
cream of potato soup and sour cream
cheddar cheese soup and vegetable juice
cream of celery soup and milk
cream of mushroom soup and milk
tomato soup and chicken broth or water
Vegetables
Vegetables really add variety to your casseroles and I've tried so many different ones in my own dishes for some really delicious surprises through the years.
You can also plan around seasonal vegetables as well, like tomatoes or zuchinni from your summer garden. But there are always the canned vegetables that work well because they're mixed in with everything else, again making these recipes a no brainer.
Here are a few ideas for adding usually around a cup or 1 1/2 cup cooked vegetables to your casserole.
green beans
asparagus
shredded cabbage
peas
carrots
other types of beans
broccoli
sautéed onions, peppers, mushrooms, celery
Starch
For me, the starch just makes the whole casserole come together. It's that delicious comfort food part of the dish that I usually love the most. And it's usually what makes the casserole so hearty and filling, too.
It's usually about 1 1/2 to 2 cups of some sort of cooked starch.
pasta macaroni/noodles
rice
potatoes
corn
tater tots
Topping
Finally, we add some sort of topping, which for me is usually cheese. However, there are so many variations of topping choices, just like everything else.
I usually just make sure to cover the top of the casserole before baking which could be 1/3 to 3/4 cup of the following:
bread crumbs
crushed cornflakes
crushed potato chips
cracker crumbs with or without melted butter
French-fried onion rings
silvered almonds
grated cheese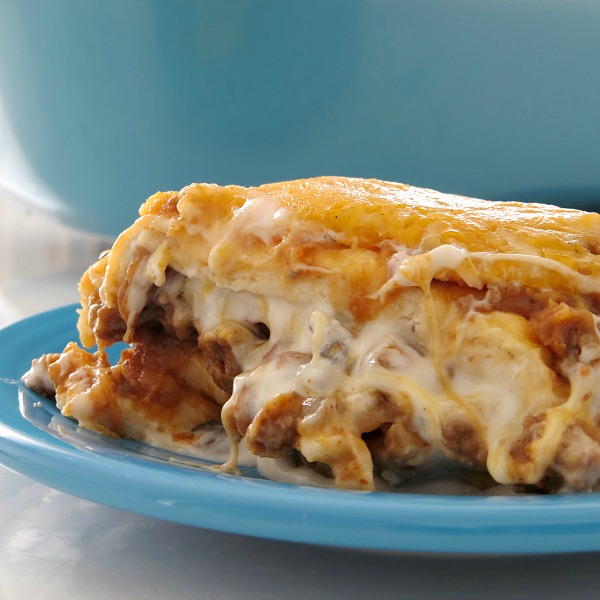 Of course, I add salt and pepper to taste and other seasonings, depending on the casserole I'm making, but that's pretty much how I combine ingredients to make a great one.
What cooking tools do I need to cook a casserole?
One of the best things about cooking a casserole is that it doesn't require a lot of cooking tools or preparation. That's probably why they're so popular for busy moms just trying to get dinner on the table.
A basic baking dish with a lid is all you need for making a casserole. That's why they're so great. You don't always need a lid and most times if the instructions call for covering, I just use aluminum foil.
However, we usually have leftovers, so I just put on the lid and place the whole thing in the fridge. There is nothing better for a busy mom than a casserole already waiting just to be heated up a bit and served.
If you plan to add casseroles to your weekly meal plan, then I suggest investing in a good baking dish that you will enjoy using.
I have two that I use all the time. One is a larger white dish, I think it's stoneware, and the other is a smaller blue one that I just enjoy using because it's just so pretty to see on the table when I serve from it.
I also have a couple of others in different sizes, but I really don't use them. For a few years now, they've just been taking up space in my cabinets.
So don't concern yourself too much with what type of dish to buy. Just get one that is a good size to feed your family. I always make a big one so that we have leftovers for the next day, but if your family isn't into leftovers then make smaller ones so nothing goes to waste.
Not all, but some actually will freeze nicely, so you may want to consider that, too.
How do you bake a casserole?
A casserole can vary on cooking times based on how big it is and whether or not the items you've used to mix in are already cooked or not.
If you are using ingredients that have already been cooked, like chopped ham and a can of vegetables, then you'll probably only need to bake in the over until the casserole is nice and hot all the way through the dish.
That usually means about 350 degrees for 25 to 30 minutes. Sometimes, I'll bake the casserole and then sprinkle on the topping after it's baked. That way I can melt the cheese topping or brown the crumb topping however I like it best, usually 10 minutes or so.
Again, follow directions on any recipe, but after awhile you'll start noticing that most similar casseroles follow the same baking time and then you can adjust for your family's preferences.
What are some easy casseroles for beginners?
There are so many delicious casseroles to make out there and most of them don't require much skill or time. Since casseroles are usually just mixed together in a baking dish and baked, they make great recipes for anyone who is new to cooking or wants to cook more at home, but just doesn't want to spend that much time in the kitchen.
Easy and Delicious Casseroles
Here are a few of my family's favorite casseroles that are perfect for beginners to try.
Vegetarian Casseroles
So why the fuss over so many casseroles? We love them because they're easy to throw together and only require one pan.
Happy Cooking!