This post may contain affiliate links. Please see my full disclosure policy for details.
Sweet Potato Casserole Recipe Pecans : Looking for a crowd-pleasing dish to include on your Thanksgiving menu this year? This sweet potato casserole recipe pecans included, of course, is a must-have at our house every Thanksgiving. It's the perfect blend of sweet potatoes and pecans, creating a traditional favorite with a sweet southern crunch.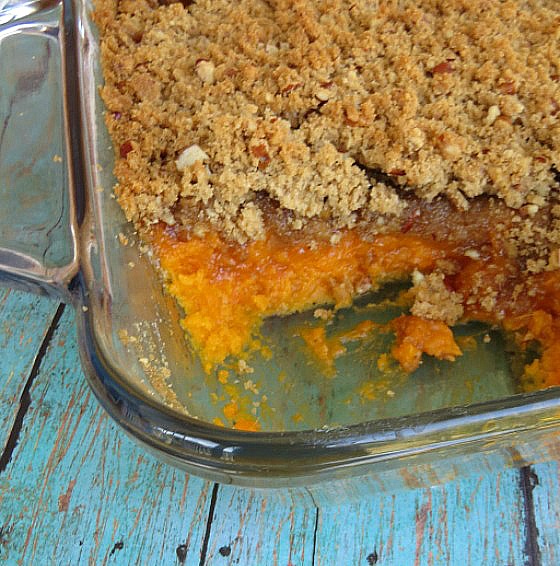 Sweet Potato Casserole Recipe Pecans
I've loved sweet potatoes since birth. They're rich in flavor and add such beautiful color to your plate. They're one of my go-to comfort foods because they're easy to store and super easy to bake.
Last week, my husband surprised me with a whole basket of sweet potatoes he'd purchased from Cooks Farm. –Yep, he knows what makes me happy–and I couldn't wait to peel a few so I could bake us a sweet potato casserole.
Don't miss our Christmas Gift Ideas!
Now I call our sweet potato casserole recipe pecans galore because the topping is full of chopped pecans. And, well, I love pecans with basically everything. There is something about topping a sweet potato with pecans that gives it such a traditional holiday flavor, so I always serve this as a Thanksgiving side dish and also a Christmas side dish, too.

Did you know sweet potatoes come in several varieties? Their color can range from an off-white to purple and they're taste can vary from tangy to sweet.
These sweet potatoes were gorgeous! With a beautiful copper skin, I knew they'd be perfect. And their deep orange flesh created a wonderful start to my casserole.
How to Bake the PERFECT Turkey That's Moist and Delicious
Using basic staples from your pantry, this dish will easily become a go-to favorite at your house. And the topping can be divided and stored in the refrigerator for later, to use as a crunchy extra for another sweet treat.
I've included the recipe for how I like to make it at the bottom of this post. Feel free to pin for later or print out your own copy to include with your Thanksgiving recipes or other fall favorites this year.
This Sweet Potato Casserole Recipe is perfect for Thanksgiving Click To Tweet
Other Recipes You May Enjoy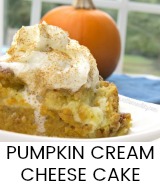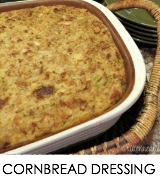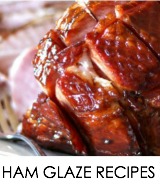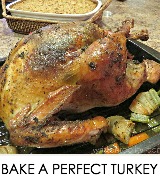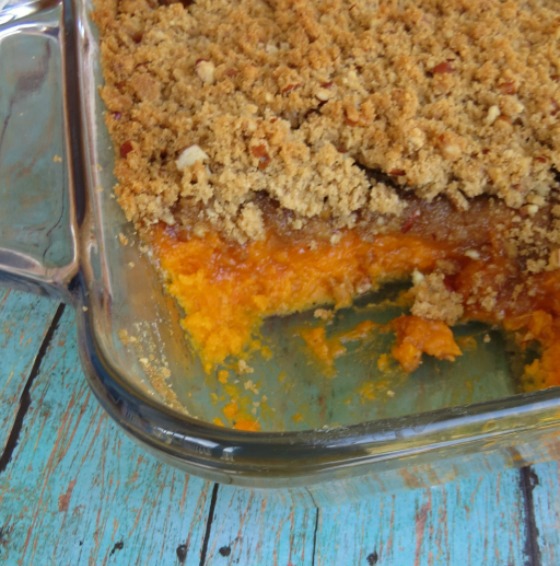 Sweet Potato Soufflé
2014-10-16 11:49:26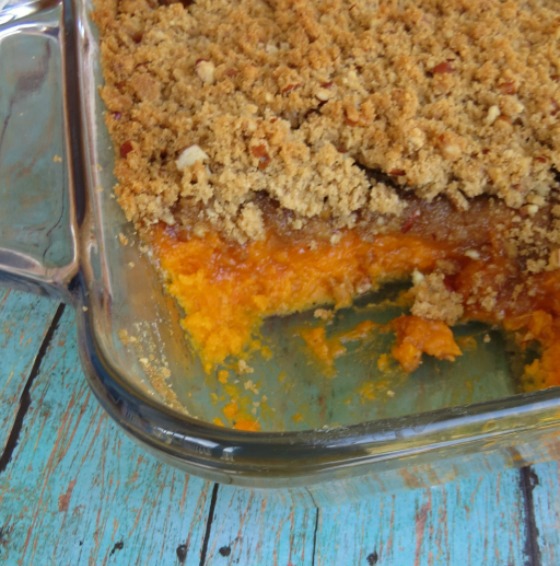 Ingredients
3 cups sweet potatoes, baked and peeled
3/4 cup sugar
1/2 cup butter
2 eggs, beaten
1 teaspoon vanilla
1/3 cup milk
Topping
1 box light brown sugar
1 cup pecans, chopped
1/3 cup butter, melted
1/2 cup self-rising flour
Instructions
Preheat oven to 325 degrees.
Mix first 6 ingredients together and put in casserole dish.
In a separate bowl, mix the topping ingredients until crumbly.
Cover the sweet potato mixture completely with topping.
There will be more than enough topping, so add as much as you want for crunch and/or store the rest in the refrigerator for later.
Bake, uncovered, about 30 minutes or until top is slightly browned.
Written Reality https://writtenreality.com/
SaveSave
SaveSave