This post may contain affiliate links. Please see my full disclosure policy for details.
ABC Thanks Printable : Looking for a new way to kick up your Thanksgiving tradition? Here's a fun ABC Thanks printable to remind kids they have plenty to be thankful for. It's a free printable to share thankfulness, beginning with the letter a and working our way through the alphabet–all the way to z.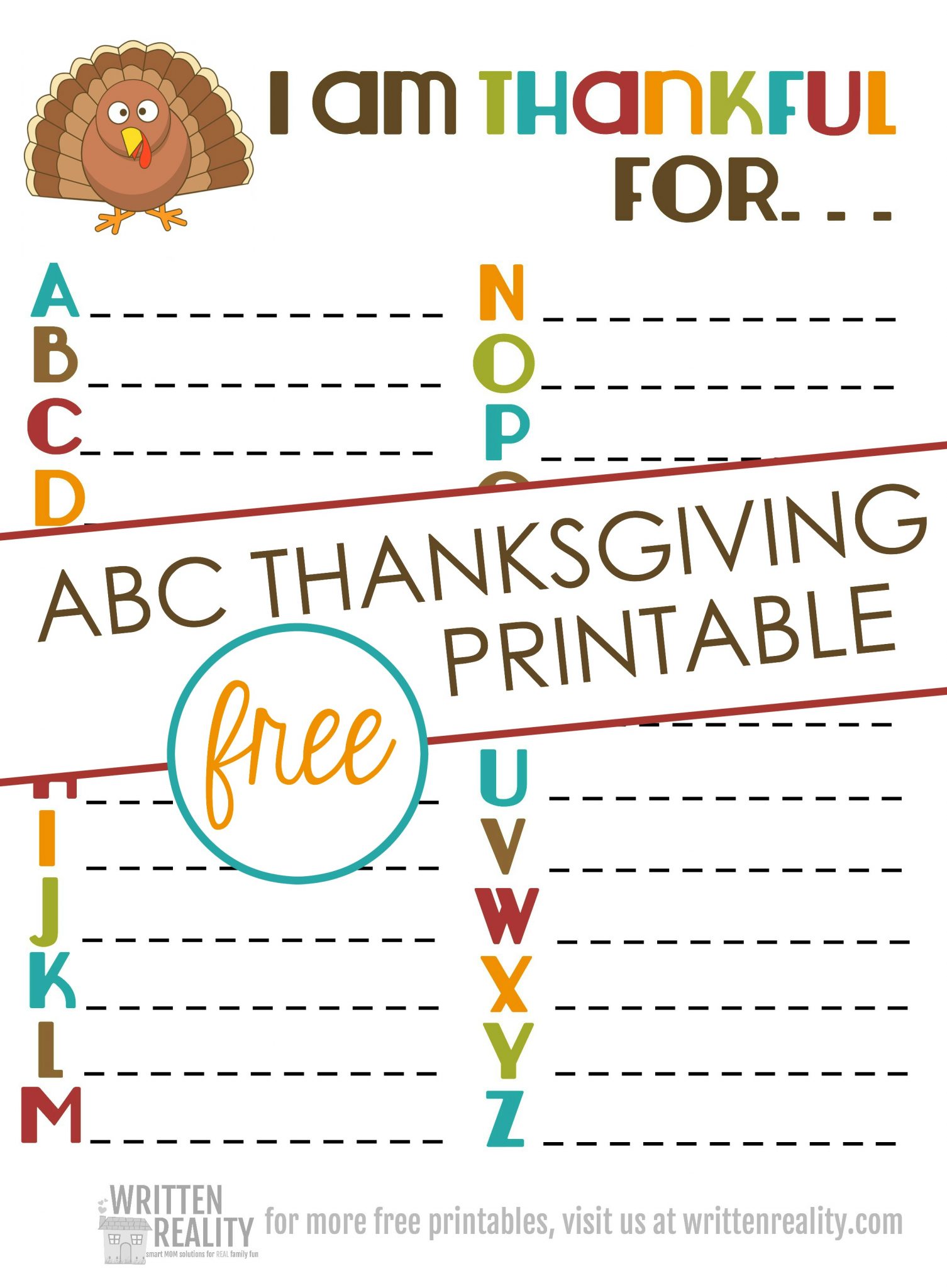 ABC Thanks Printable
One of the easiest dinner games we play at the Smith House is the ABC game. The game only requires your imagination and can be played whenever, wherever, and all year long.
Now that we've played dinner games for so many years, the ABC game has evolved into a favorite Thanksgiving tradition. And playing the "Thankful from A to Z " game before our Thanksgiving feast is always how we start.
There's really no specific way to play, but we usually just take turns going through the alphabet using each letter to think of the many things we're thankful for.
Since you only need to know the alphabet, it's easy enough for the even the youngest family member to play. And the best part is that it's flexible—just use the letters to begin a word, phrase, or even a sentence to share your thoughts about whatever you'd really like to say.
Don't miss our Christmas Gift Ideas for stocking stuffers and other toys, too!
Thankful ABCs Printable
This year I decided to change it up a bit.
Yes, I'm sure we'll still go through and play the game our usual way on Thanksgiving. But this time, I created a printable to display on our refrigerator. That way, we can add ideas as they come to us and celebrate Thanksgiving all season long.
This FREE #Thanksgiving printable is super fun! Click To Tweet
Then, keep the printable handy during Thanksgiving to use with your family as a reminder of all the wonderful things we have in our lives to be thankful for.
Print your FREE ABC Thanksgiving Printable
Take Back Christmas
And don't forget Christmas! I've also created a whole heap of printable to get you organized and prepared for celebrating Christmas, too.
The Ultimate Christmas planner includes everything else you need to kickstart your Christmas celebrations and organize all those holiday plans. Just click on the red button below to learn more about these fabulous printables.

Other Topics You May Enjoy