This post may contain affiliate links. Please see my full disclosure policy for details.
Best Planners 2020 : Get organized and plan ahead with these awesome planners for 2020! Best planners organizers that women will love!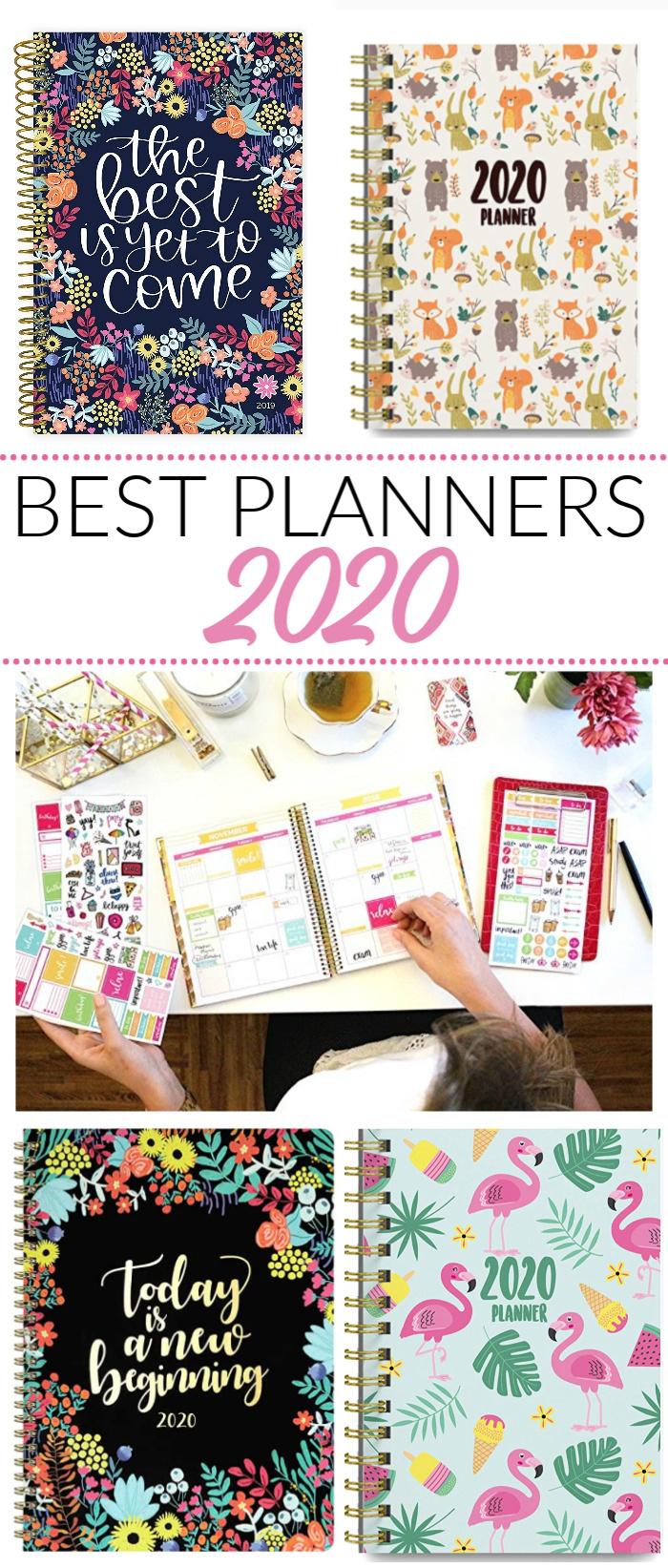 Every December I start looking for the perfect planner to get me organized for the upcoming new year. I love pen and paper and there is just something miraculous that happens when I actually take the time to write down my goals and writing out a plan to make them happen. For me, a new planner each year is a must have. I refuse to depend on anything electronic or digital. I want to touch my plans and carry them around with me so that I can look over them and make them an actual part of my daily tasks. Maybe it's just me, but the best planners are awfully pretty, too.
>>Refrigerator Storage Solutions To Keep You Organized<<
Here is a round up of the best planners to get your organized for 2019 and help you plan ahead. Let's reach those goals this year and accomplish great things!
Best Planners 2020

Bloom Daily Planners 2020 Not only are these planners pretty to carry around with you, they're super practical and easy to use, too. They have sturdy covers to last all year, lots of space to write your weekly and daily plans, plus a couple of pockets to add anything extra.
Bloom Daily Planners Sticker Sheets – You can also pick up a super cute set of stickers to make your planning extra fun and personal.
Bright Day Planners – These planners come in several cool cover styles, including a super cute critters cover that I am loving this year! There is a monthly and weekly view for writing down all your plans, and also a habit tracker for those goals you're trying to reach this year.
Hardcover Calendar Planner 2020 – This hardcover planner has lots of extras! It includes a bonus bookmark, sticky note set, a an extra pocket for storage for a few extra trinkets, too.
2019 Eccolo Spiral Agenda Planner –This 2019 planner comes with a pink faux leather cover with embossed black lettering on the cover. It's a sturdy one with plenty of white space to write your plans out, and also includes motivational quotes and sticker sheets for more fun planning, too. There are other cover designs if you're interested.
Best Planners Organizers
>>Best DVD Storage Solution for Easy Organization<<
Other Topics You May Enjoy