This post may contain affiliate links. Please see my full disclosure policy for details.
Buffalo Check Christmas Decorations : Looking for a few buffalo check Christmas decorations to add to your holiday decor this year? Check out these fabulous finds.

Buffalo Check Christmas Decorations
I love buffalo check everything! So I really have to pull back when it comes to Christmas decorating because there are so many beautiful ways to decorate with buffalo check during the holidays. I think it adds a modern farmhouse vibe to any room and gives it a cozy and comfortable feel that is just what I want to convey, especially during the Christmas season.
We recently updated a few things in our great room and I had already added a few buffalo check accents. So now for Christmas, I decided to keep those pieces on display and just go with it. I added some buffalo check Christmas stockings, a buffalo check bow to my lantern on the hearth, and even a buffalo check tree skirt under my Christmas tree.
Check out our Christmas Gift Guides
In the dining room, which is open to the great room, I also added a buffalo check table runner to a side table. Yep. That may seem like too many buffalo check Christmas decorations. However, once I added all the other Christmas accents and decorations, I think it's just enough to give it the modern Christmas farmhouse feeling I wanted.

I love the farmhouse looks, so most of my other decorations this Christmas are rustic and simple. I used several galvanized pieces, too. Again, I just used a few things, like the little buckets you see in the picture. I found a couple of small Christmas trees and just plopped them inside these little tin buckets. I like the simplicity, so I just used some battery operated white lights and that was it for this one. You can find lots of galvanized farmhouse decor online if you're interested in all of the farmhouse. I don't pay much for my home decor, either.

I also like to add fairy lights because they're tiny and controlled with a remote. I just tuck away one remote and they all can be turned on and off with it. Again, just simple and beautiful at night with those little lights twinkling. If you do choose to pick up some of these fairy lights, make sure to get the right kind to match your own decorations. These are warm white, so they match my regular old clear string of lights on the tree. If you want the LED look, they have those available, too. They are called Cool White give off a much whiter brighter glow.

Where to buy Buffalo Check Christmas Decorations
I found most of my buffalo check Christmas decorations at Hobby Lobby (I LOVE that store!) and Amazon. Here are a few finds that you may like, too. Buffalo Check Christmas Decorations
Buffalo Check Christmas Ornaments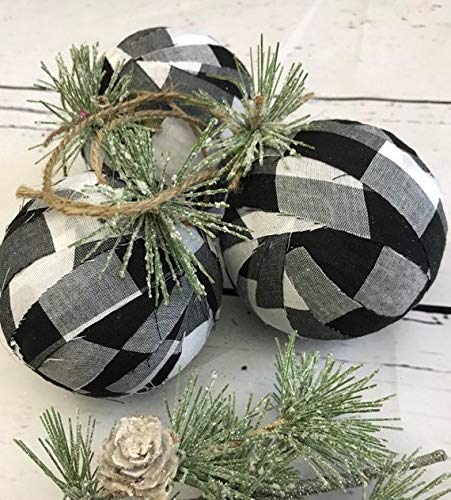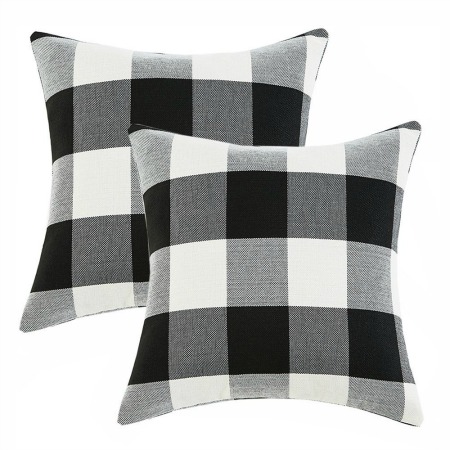 Buffalo Check Christmas Stocking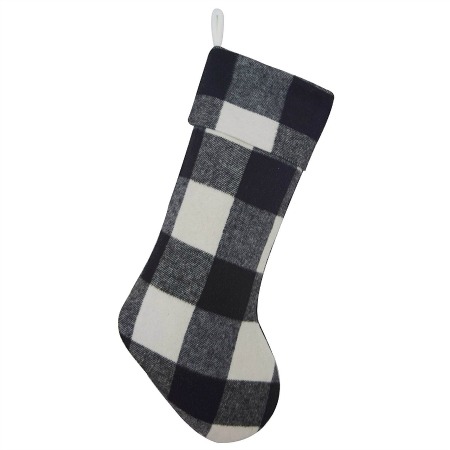 Buffalo Check Black & White Bow Tree Topper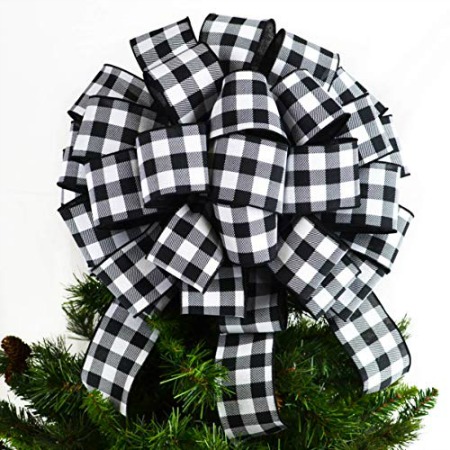 Buffalo Check Black & White Tree Skirt
Other Topics You May Enjoy