This post may contain affiliate links. Please see my full disclosure policy for details.
Family Christmas Games : Create a new tradition this year with the best family Christmas games out there. They're fun for the whole family to play together.


We're crazy for board games at the Smith House. My husband and I have enjoyed playing them since we married, and when the kids came along, we started buying a new game for each one of them for Christmas every year.
One year, we decided to pick up a Christmas Trivia Game we found at a little gift shop while on vacation. The rest, as they say, is history. Through the years, we've filed through those trivia cards many times over until some of them are probably memorized.
Still, we love to pull them out around Thanksgiving to play during dinner throughout the entire season. It's become one of our favorite traditions of Christmas, and all of us have watched Christmas movies over, just to be able to answer a certain trivia question we knew would turn up in that box.

Now, I'm always on the lookout for new games to play during the holidays. Although we have all sorts of fun board games to play everyday, it's fun to find a few specialty games that we'll pull out and play just at Christmas every year.
What are the best board games to play at Christmas? This is a list and description of the best family Christmas games out there.
Right now, we only have a few of these in our own collection. But I hope we'll eventually be able to collect them all.
>>Don't forget these favorite Christmas Movies for your next family fun night!<<
Christmas Themed Board Games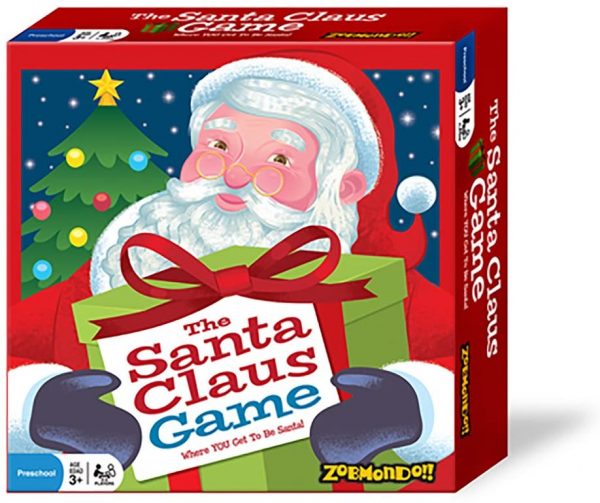 Ages 3 &up
2-4 Players
The object of the game: Give away all the presents in your sleigh.
Here's a great board game that teaches children that it's fun to give. It doesn't take long to play and everyone starts with an adorable sleigh filled with toys.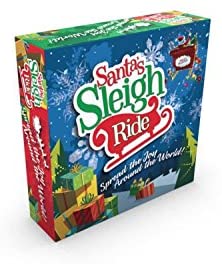 Ages 5 &up 2-6 players
The object of the game: Race against the other Santas to travel around the world delivering the presents and be the first Santa back to the North Pole.
This game takes about 15 to 30 minutes to play and it pretty straightforward. Lots of fun for kids and adults to play together.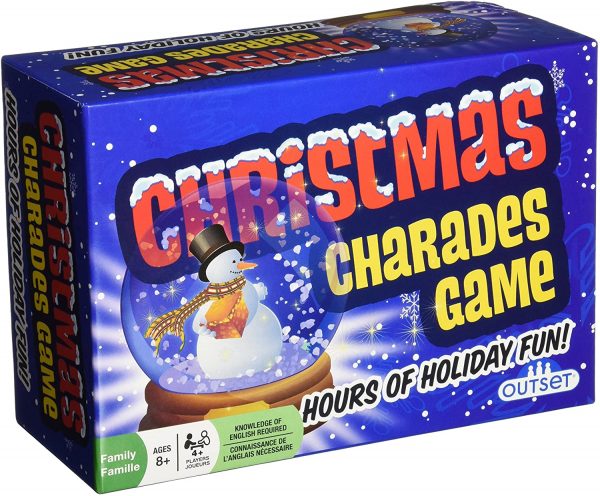 Ages 8 &up 4+ players
The object of the game: Guess the phrases as your teammate acts it out.
This game is best to play with a group. Some of the phrases may be more difficult for younger players, so working together can make it easier and more fun for everyone.
Elf on the Shelf Naughty or Nice Game
Ages 3 &up 2-4 players
The object of the game: Try to be the first player to reach the Elf on the Shelf.
This would be a wonderful game if your family shares in the Elf on the Shelf tradition at Christmas. You could pull out your elf and then play the game that night as sort of a kickoff to your Christmas festivities.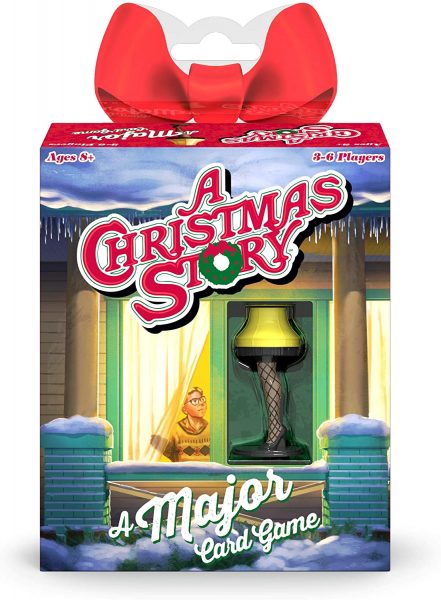 Ages 6 &up 2-4 players
The object of the game: Help Ralphie get the BB gun and decoder ring.
If your family loves the movie then you'll love this card game, too. There's even a leg lamp players can take to give them extra power.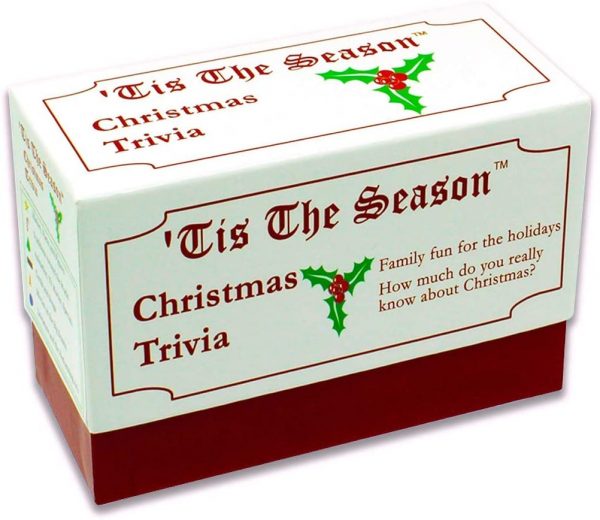 'Tis the Season Christmas Trivia Game
This is probably my family's all-time favorite because it's so easy to just open the box and start playing. It's sold over 2.5 million copies, so it's obviously a winner for Christmas family fun.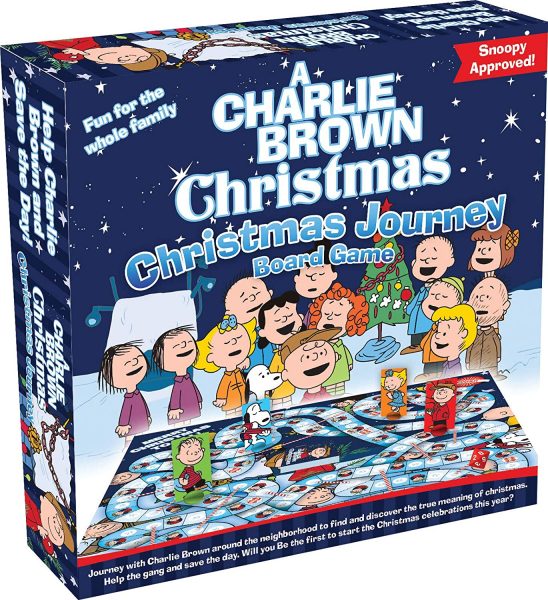 Ages 5 &up 2-4 players
The object of the game: be the first player to journey through Charlie Brown's neighborhood and make it back to light the Christmas tree.
Who doesn't love Charlie Brown? Here's a fun game for the whole family based on the long running Christmas TV special that most of us have watched a time or two. The winner gets to be the one to light the star on the Christmas tree.
Christmas Carols Trivia Game
Check out these Best Ever family Christmas games! Click To Tweet
Other Topics You May Enjoy