This post may contain affiliate links. Please see my full disclosure policy for details.
Great Christmas Movies : Looking for a new Christmas movie to enjoy with your family this year? Here are 20 Christmas movies that are kid-friendly, fun for the whole family to watch, and entertaining enough that you may want to watch them all year long.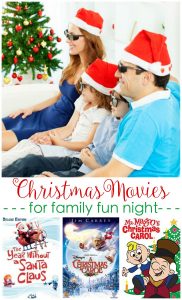 Christmas Movies for Family Fun
The first Christmas after we married, my husband and I began collecting Christmas movies. Both of us love the holidays, and we wanted to celebrate through the season by sharing some of our own favorites from our childhood that we'd been able to catch as holiday specials on TV.
After the boys were born, we continued the process until we built quite an impressive collection. So every year, we designate movie nights where each family member chooses the Christmas movie of choice.
By now, we pretty much know who will choose what–my youngest son will choose Mr. Magoo and Dad will choose The Polar Express. But by the end of it, we've all had a couple of chances to pick a movie and will have enjoyed several hours together reciting the famous movie lines we know so well.

To build your own Christmas collection, the sky's the limit. There's always another new movie out there, and there are plenty of old ones to pick up, too. However, no 2 Christmas movies are created equal, and through the years we've learned you have to dig through the lame ones before discovering something great.
So here are 20 of our all-time favorites. They're the ones the boys watched over and over, and even pull out from time to time throughout the rest of the year.
>Don't miss our CHRISTMAS GIFT GUIDES for more gift ideas!<<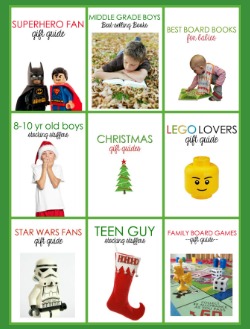 Great Christmas Movies Every Kid Should See
#1 Rudolph the Red-Nosed Reindeer
#2 The Year Without a Santa Claus
#4 Twas' the Night Before Christmas
#6 Mr. Magoo's Christmas Carol
#7 A Flintstone's Christmas Carol
#10 How the Grinch Stole Christmas

#11 Emmett Otter's Jugband Christmas
#14 Santa Claus is Comin' to Town
#16 Mickey's Once Upon a Christmas
#18 Bah, Humduck! A Looney Tunes Christmas
#19 Merry Larry and the True Light of Christmas
Best Christmas Movies Every Kid Should See Click To Tweet

Other Topics You May Enjoy