This post may contain affiliate links. Please see my full disclosure policy for details.
Where I'm from, pecans are a basic baking staple. We toss them in just about every type of icing, bread mix, and, of course, we love to throw them in a dark syrup filled crust to bake one fabulous southern favorite: the old-fashioned pecan pie.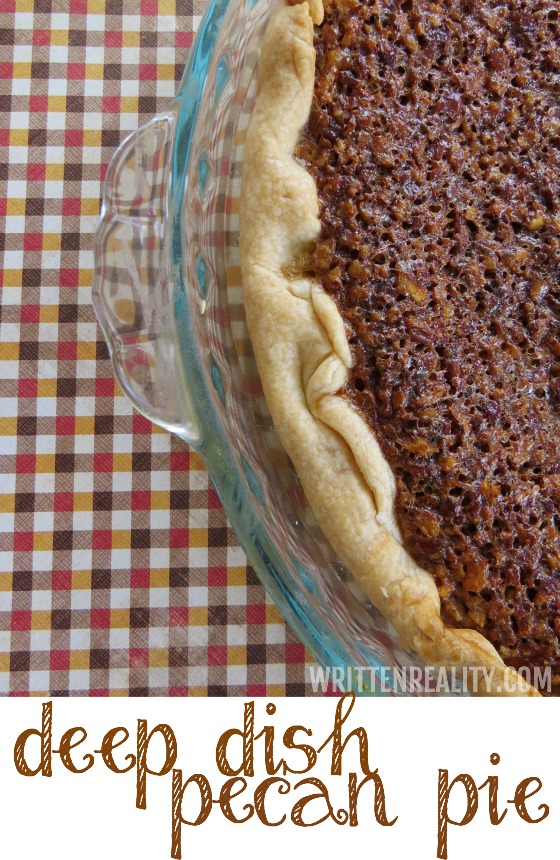 My mama always served pecan pies during the holidays. And since my daddy loved it, we often had it at other times during the year, too.
For me, pecans are part of my everyday baking. We have lots of pecan trees in our area, so it's just one of those ingredients that makes the most sense for us. Besides, I love them. I can toss them into just about any snack for an extra crunch, and that nutty flavor goes well with almost any treat.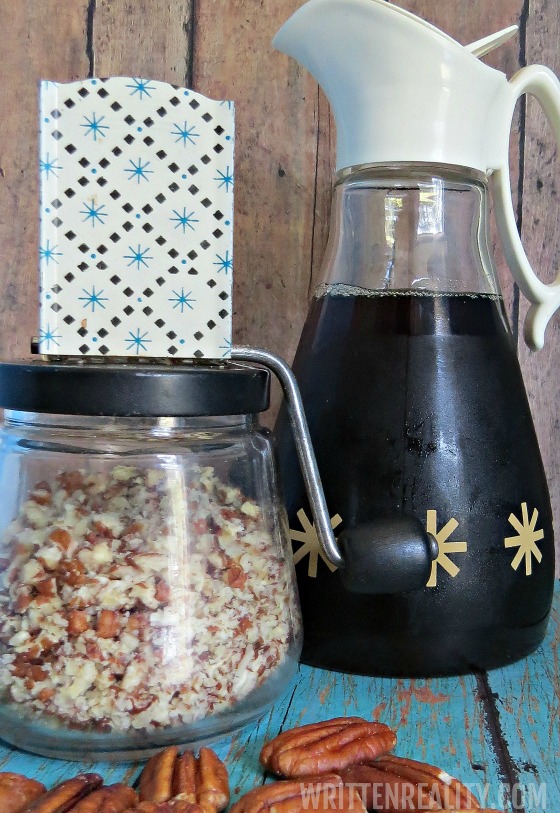 Chopped Pecans and Dark Syrup
A traditional pecan pie requires pecans–of course–and thick dark syrup. That's pretty much all you need to bake one. But to me, the key to the best pecan pie is how you chop the nuts.
It's the difference between a homemade and some store-bought variety. Pecan halves set around in the syrup just doesn't cut it. Around here, we call that one a store-bought or "I'm craving a pecan pie and I'm in too big a hurry to stop and bake me one."
An old-fashioned pecan pie is filled with chopped pecans that have been chopped with an old-fashioned chopper–the kind with a crank.
Pecans are soft. Common nut choppers will grind them to dust. So by using the old-fashioned nut chopper, you'll have the perfect cup of chopped pecans to bake the perfect pecan pie.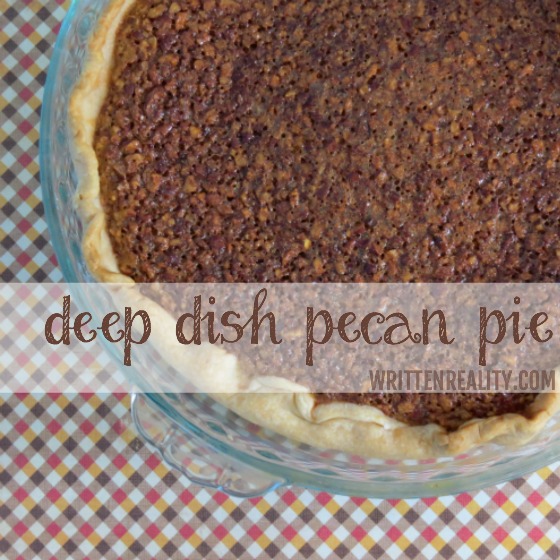 Deep Dish Pecan Pie
Like other pies we bake, the pecan pie is all about the filling. A common recipe is usually baked in freezer pie shells with enough filling for two.
But I like to kick it up a notch and use the deep dish pie shell instead. That means, the filling will bubble up a bit more, making one beautiful pie you can be proud of.
If you want, you can use one of those refrigerated pie crusts for a flaky edge that's wonderful, too. Just make sure to bake it a few minutes ahead before adding the filling to give it a little bit of a baking head start. That way, your crust is baked perfectly along with the rest of the pie.
Never Miss a Post
Other Topics You May Enjoy
Sweet Potato Pie with Marshmallow Meringue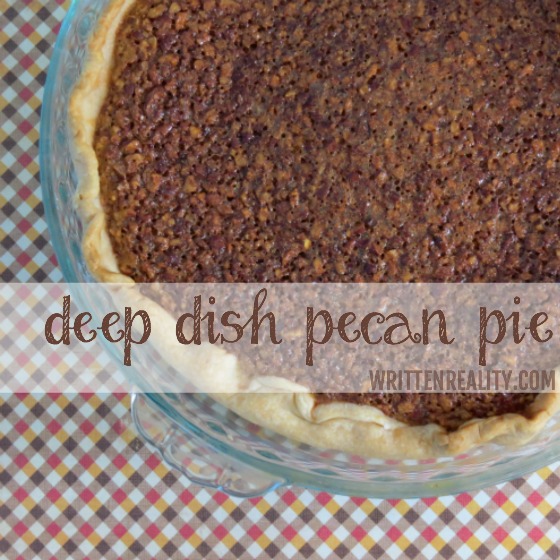 Deep Dish Pecan Pie
2014-10-12 16:43:40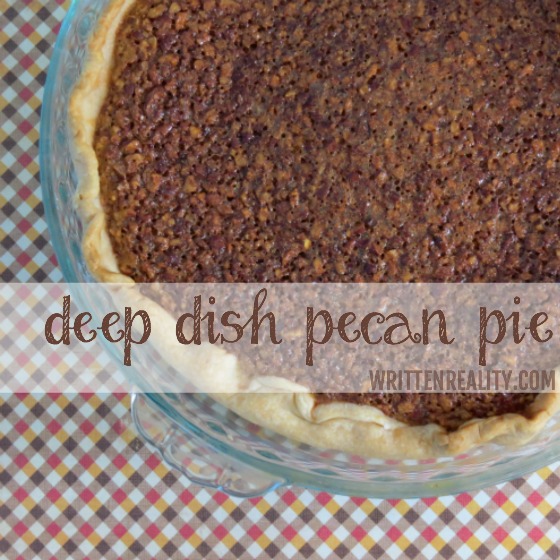 Ingredients
1 cup dark corn syrup
3 eggs
1 cup sugar
2 tablespoons butter, melted
1 teaspoon vanilla
1/8 teaspoon salt
1 cup pecans, chopped
1 deep dish pie shell
Instructions
Preheat oven to 400 degrees.
Mix first six ingredients well, then stir in chopped pecans.
Pour the mixture into pie shell.
Bake for 15 minutes.
Reduce the heat to 350 degrees and bake an additional 30 minutes or until filling is set and crust is golden.
Written Reality https://writtenreality.com/