This post may contain affiliate links. Please see my full disclosure policy for details.
Where I'm from, sweet potatoes are a staple we serve with just about every meal in the fall. And one of the best ways to serve them is baked in a deep dish pie.
Here's the way I've been baking sweet potato pie for years, along with a marshmallow meringue that can be piled high on top of this delicious deep dish dessert.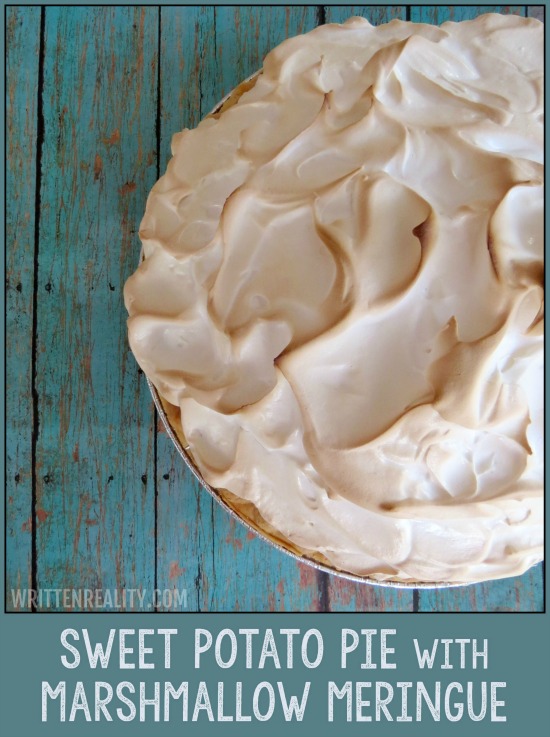 Sweet Potato Pie Recipe
We take sweet potatoes serious around here and one of our local communities even hosts their own Sweet Potato Festival where they serve up some of the best pies you've ever tasted.
Over the years I've tried different recipes for baking my own. However, I think this pie should be about the creamy sweet potato filling. And that's why I only use a few spices to enhance its natural sweetness. That way this bright orange beauty can really shine as the star of her own show.
You could also stretch this recipe into two thinner pies if you wanted. But that's only if you don't want as much sweet potato–and my family has come to expect plenty of its flavor with every bite.
Never Miss a Post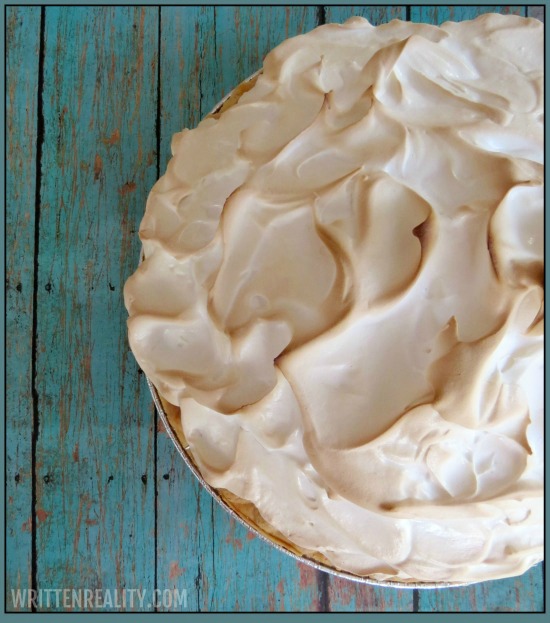 Sweet Potato Pie
2014-09-23 08:48:11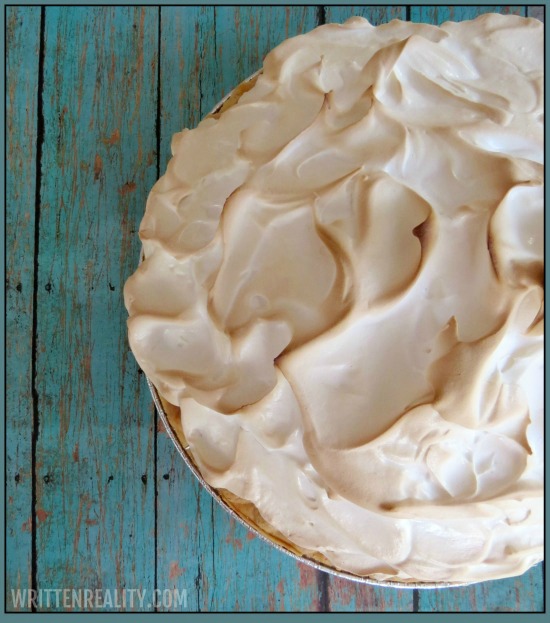 Ingredients
1/3 cup butter, softened
1/2 cup sugar
2 eggs, slightly beaten
1 cup evaporated milk
2 cups mashed sweet potato
1 tsp. vanilla extract
1/2 tsp. ground nutmeg
1/2 tsp. ground cinnamon
1/4 tsp. salt
1 9in. deep dish pie shell
Instructions
Preheat oven to 425 degrees.
Cream softened butter and sugar in mixing bowl.
Add eggs and blend.
Add sweet potato, vanilla, spices, and salt.
Blend well.
Pour the mixture into the pie shell and bake for 15 minutes.
After 15 minutes, reduce the heat to 350 degrees.
Bake for an additional 35 minutes, or until knife inserted in the center comes out clean.
Allow about an hour to cool-- enjoy!
Notes
Optional: Add Marshmallow Meringue or top with whipped cream.
Written Reality https://writtenreality.com/