This post may contain affiliate links. Please see my full disclosure policy for details.
Looking for a fun way to share back to school gifts this year? Use free printable gift tags to share a seasonal back to school sweet treat! A is for Awesome printable gift tag.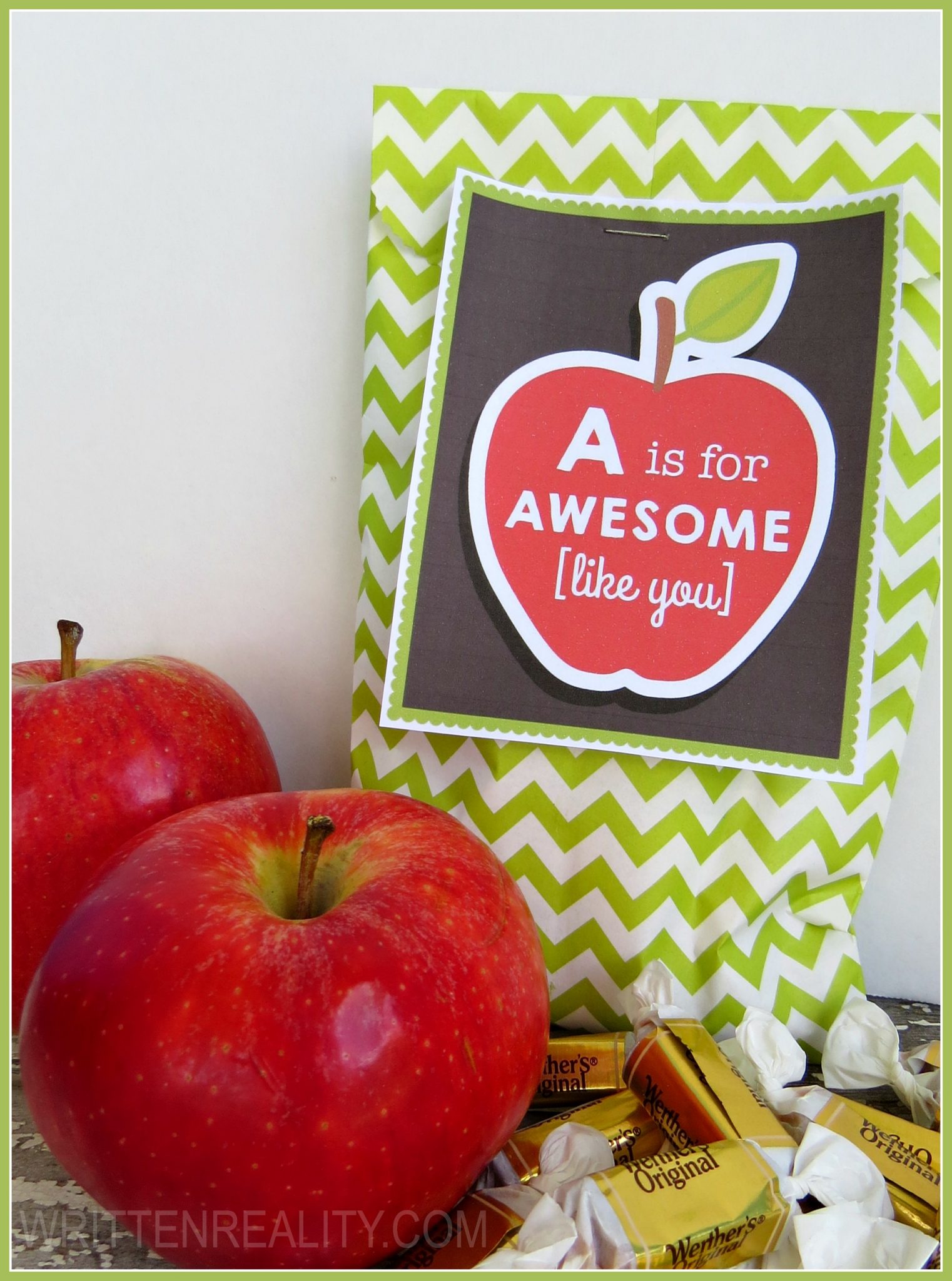 As a teacher, I always enjoyed sweet surprises from my students. They made me feel special and appreciated, and helped me through many days when the teacher load seemed pretty heavy.
Little treats can be just the thing a teacher needs for encouragement or to thank her for a job well done. Even better, those sweet little surprises don't require much time or money. In fact, it's those simple reminders throughout the year that are just the thing a teacher needs to brighten her day.
That's why I love these printable gift tags. They're bright and apple themed and can be added to any treat bag filled with candy or a small bottle of lotion or soap that your favorite teacher might enjoy.
Printable Gift Tags
I found a set of small paper treat bags that came in several patterns and colors for just a couple of bucks. Now I plan to use the various bags for special treats throughout the year. I'll just add a couple of colorful stickers or create another gift tag as I go through the seasons. That way, I'll always be ready to send a quick surprise.
For this one, I created an apple tag and included Caramel Apple Pops and Werther's Original Chewy Caramels as the treat. There's something about caramel and apples that just whispers schooldays to me. And there are plenty of fun apple flavored candies, so just choose whatever works best for you.
These printable gift tags aren't intended just for your favorite teacher either. The apple themed gifts tags can be an easy way to say "Thank you," welcome the season, or as a quick surprise to brighten any friend or neighbor's day.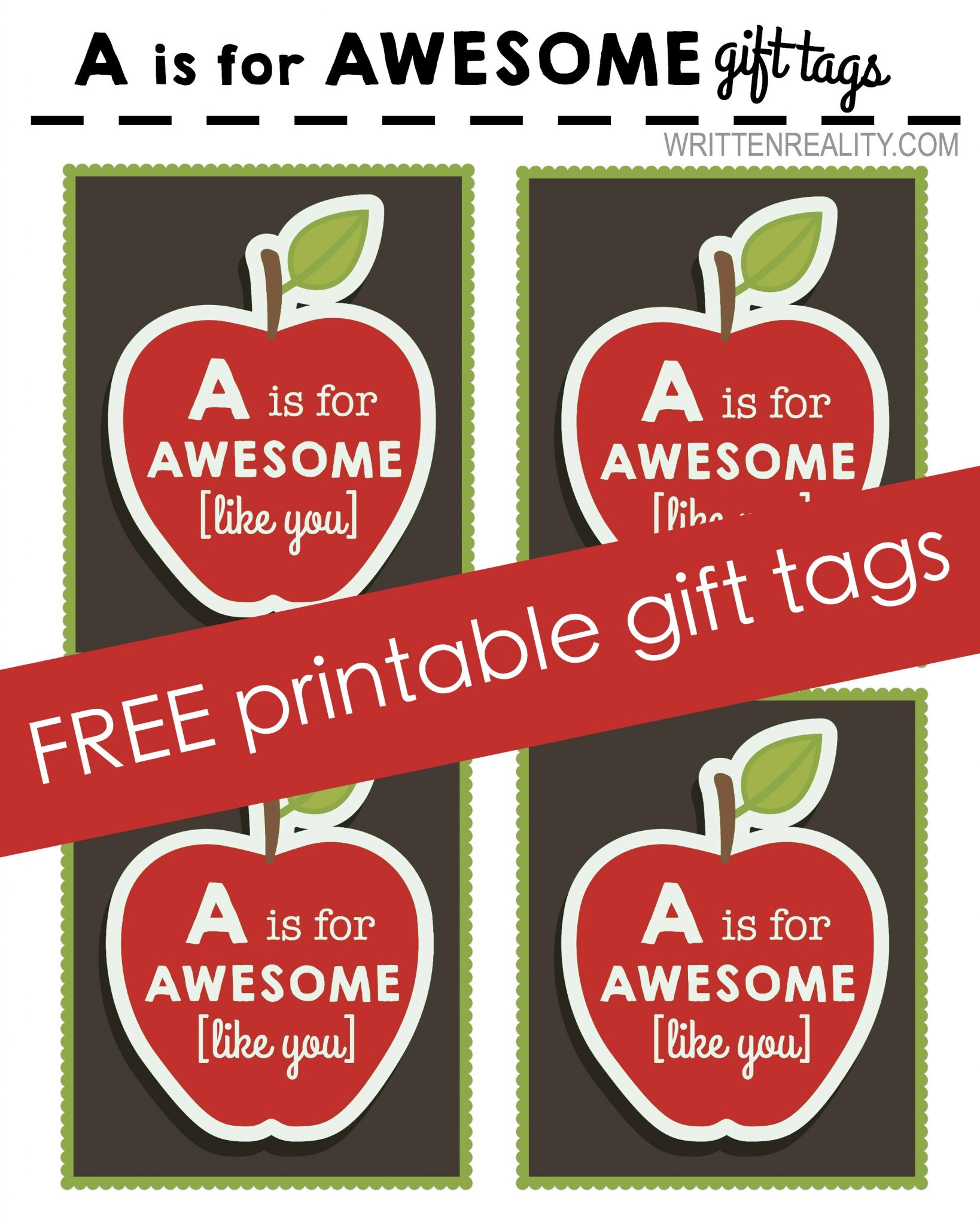 Just click here to print your own copy: → A is for AWESOME Gift Tag ←
Other Topics You May Enjoy