This post may contain affiliate links. Please see my full disclosure policy for details.
Make this school year the most successful for your kids. Here are 5 Powerful Tools to get your kids organized for a Back to School Routine that works.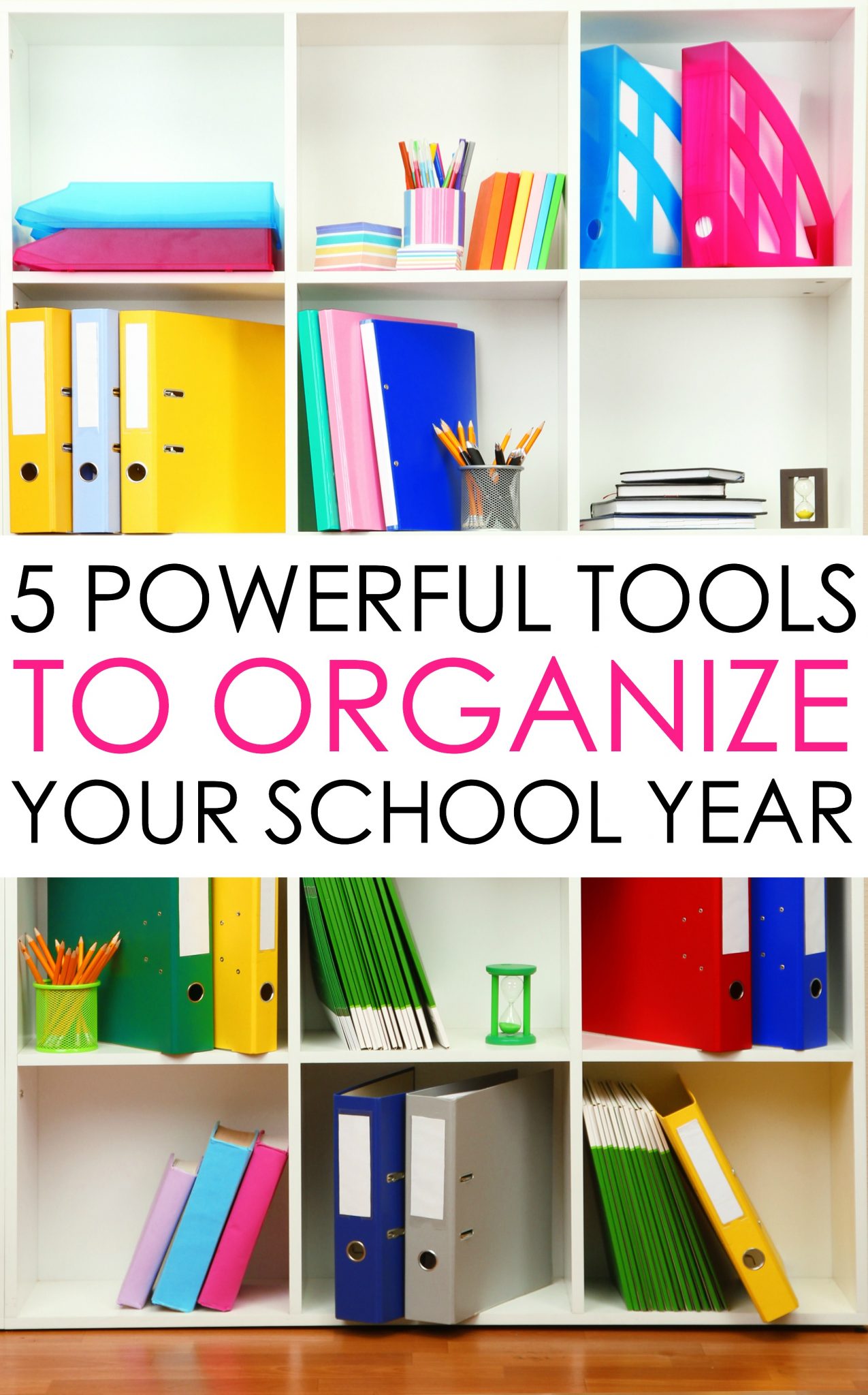 When we think of planning for Back to School, our minds immediately jump to backpacks, lunch menus, and morning routines. However, the real struggle of school sets in a few days later. That's when we experience the frantic morning rush and the infamous after school hour, filled with homework, signed papers, and a hot and sweaty kid who's starved.
You can easily create a back to school routine that works well for your family. Here are a few simple tools to keep your kids organized for back to school success:
5 Powerful Tools for a Back to School Routine
1. Designate a Drop Zone
Find a central location or a small space by the door to house shoes, backpacks, and other school essentials. Use crates to corral items by family member, or hooks to hang jackets and totes. Make sure to include emptying lunch boxes and backpacks as part of your everyday after school routine.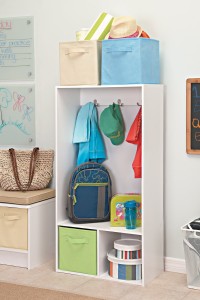 2. Create an Inbox Basket
Assign a filing basket as the family inbox and house it as close to the drop zone as possible. That way, kids can easily toss school announcements and papers that need your signature into the box, instead of losing them around the house or burying them beneath a forgotten stack. While kids complete homework, sort through the papers and respond immediately. When homework is completed, everything can be returned to the backpack all at once.
3. Keep a Family Calendar
As you sign papers and sort through announcements, mark school events on the family calendar. Take the time to go over the calendar as a family and display it in a prominent location. Discuss upcoming plans with your child frequently, so that projects are completed before they're due and everyone is prepared on the day of special events.
4. Set Up a Homework Space
Provide your child a well-lit study space that is quiet and clutter-free. Equip the space with a dictionary, ruler, and other basic supplies to avoid common time wasters, like searching for a sharpened pencil or notebook paper.
5. Beat the Clock
Include 15 minutes of morning prep work in your bedtime routine. It's amazing how much smoother our mornings run when we spend a few extra minutes the night before choosing lunch items and setting out our clothes and socks.
Other Topics You May Enjoy