This post may contain affiliate links. Please see my full disclosure policy for details.
Looking for those End of the Year Teacher Gifts to say thanks for a job well done?
The end of the school year can be bittersweet. Everyone's ready for a much-needed summer vacation, but at the same time, are saddened to see it go. As a former teacher, I remember those last days well. And receiving those special thank you gifts always made me feel special and appreciated.
So here are a few do-it-yourself ideas for those last minute Teacher Appreciation Gifts– or to just say thanks as we wrap up another school year.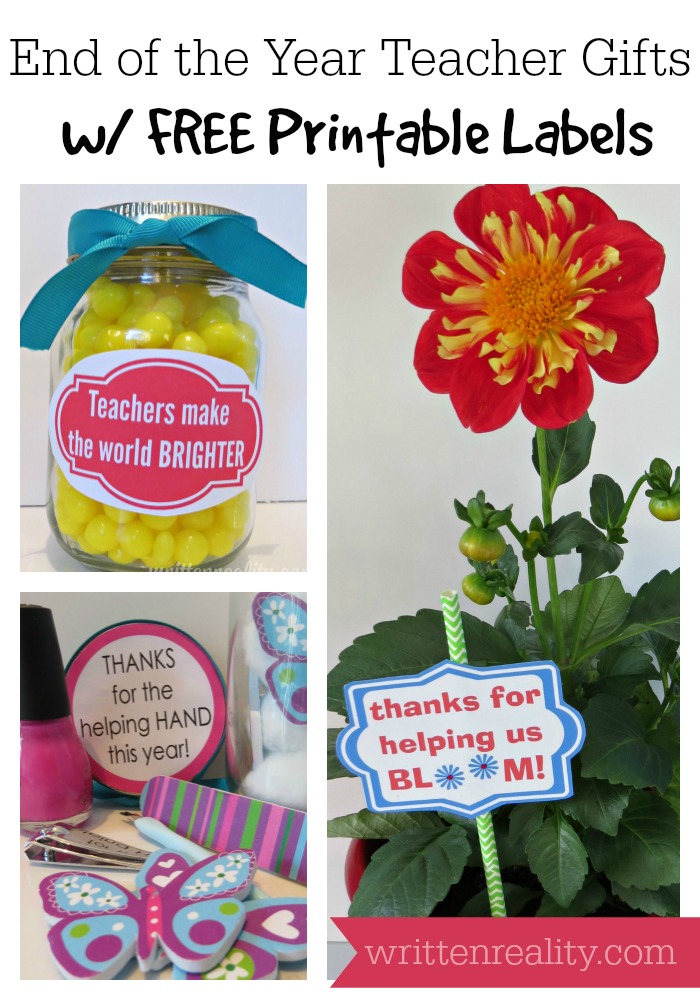 Dollar Store Deals and Do-it-Yourself
All of these ideas are inexpensive and easy to complete. I bought all of my supplies for every project at a Dollar Tree (except for the flower and it was even on sale!), so every project can be made for about $5 tops.
1. Thanks for Helping Us BLOOM!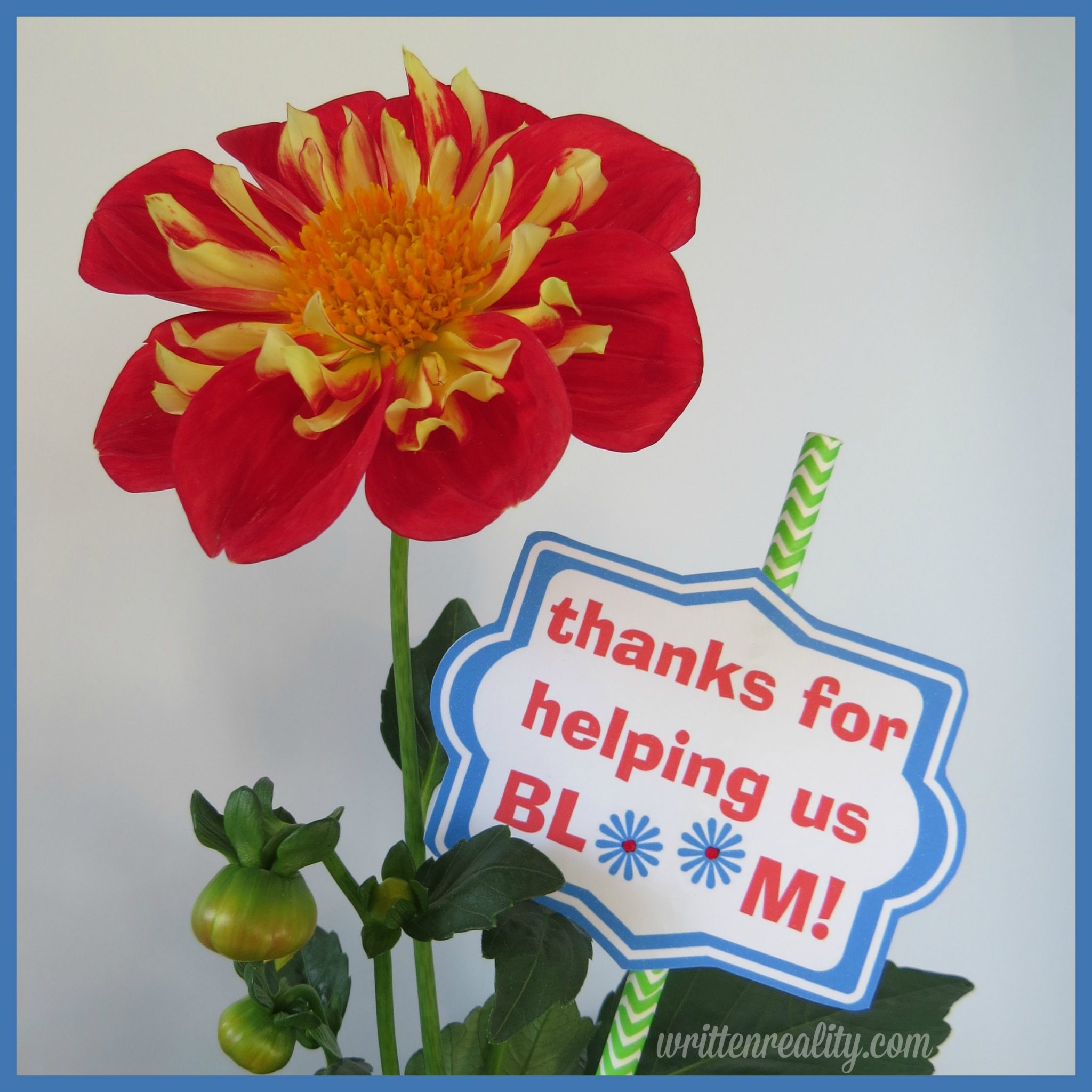 I sprayed a plastic pot to match the bloom on a beautiful dahlia I found on sale, created a cute printable tag, and attached the tag to a paper straw. Inexpensive, easy, adorable, and done.
Print the label for this Blooming Idea and add to your favorite bloom!
Thanks for Helping Us BLOOM! Printable
2. Teachers Make the World Brighter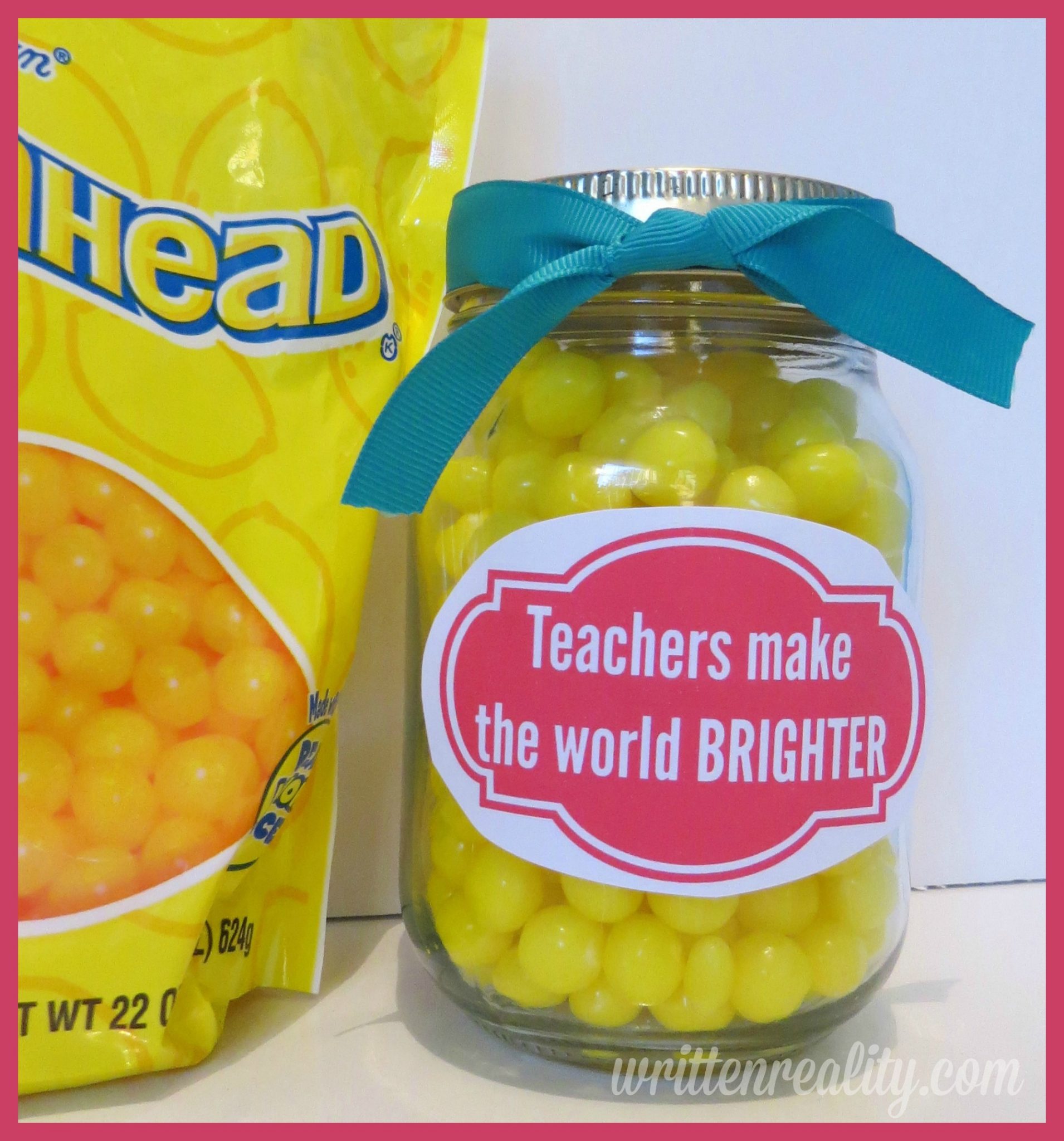 Grab a clear jar (I found mine at the Dollar Tree) and add something bright! I used Lemon Heads

for a fun, nostalgic feel and tied a ribbon to the top. Teachers like treats, too!
Print your own Teachers Make the World Brighter label here and attach to your teacher's favorite bright-colored treat:
Teachers Make the World Brighter Printable
3. Thanks for the Helping Hand This Year!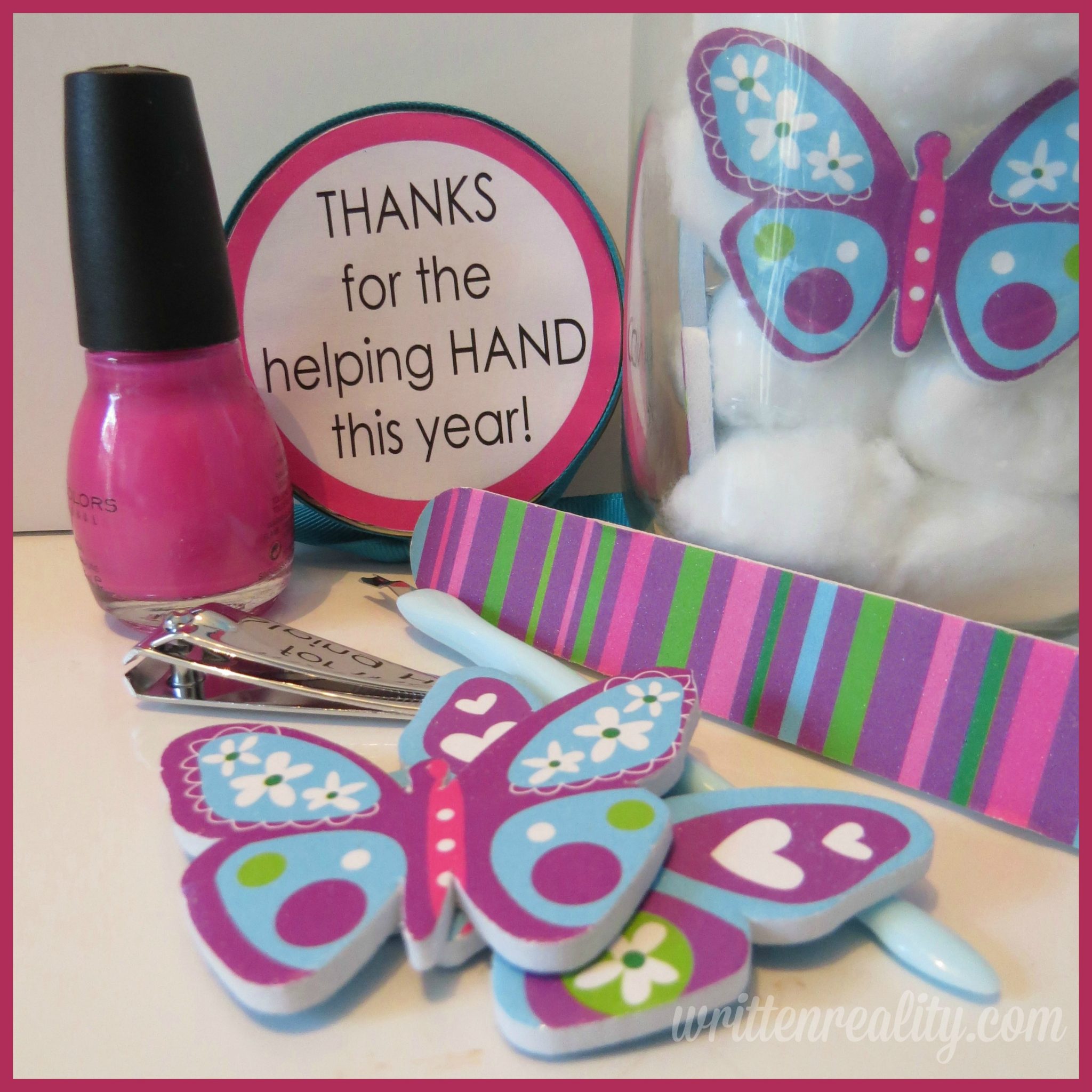 The Dollar Tree had fun manicure sets that were just the perfect fit for this project. Just fill the bottom of a jar with cotton balls, add the manicure set items, and top with just a few extra cotton balls to keep everything in place.
Print the Helping Hand label here:
Thanks for the Helping HAND Printable
Jars with Lids
make great containers for gift-giving. You can spray paint or add a ribbon, add your fun trinkets, and go!
4. Thanks for a JOLLY Good Year!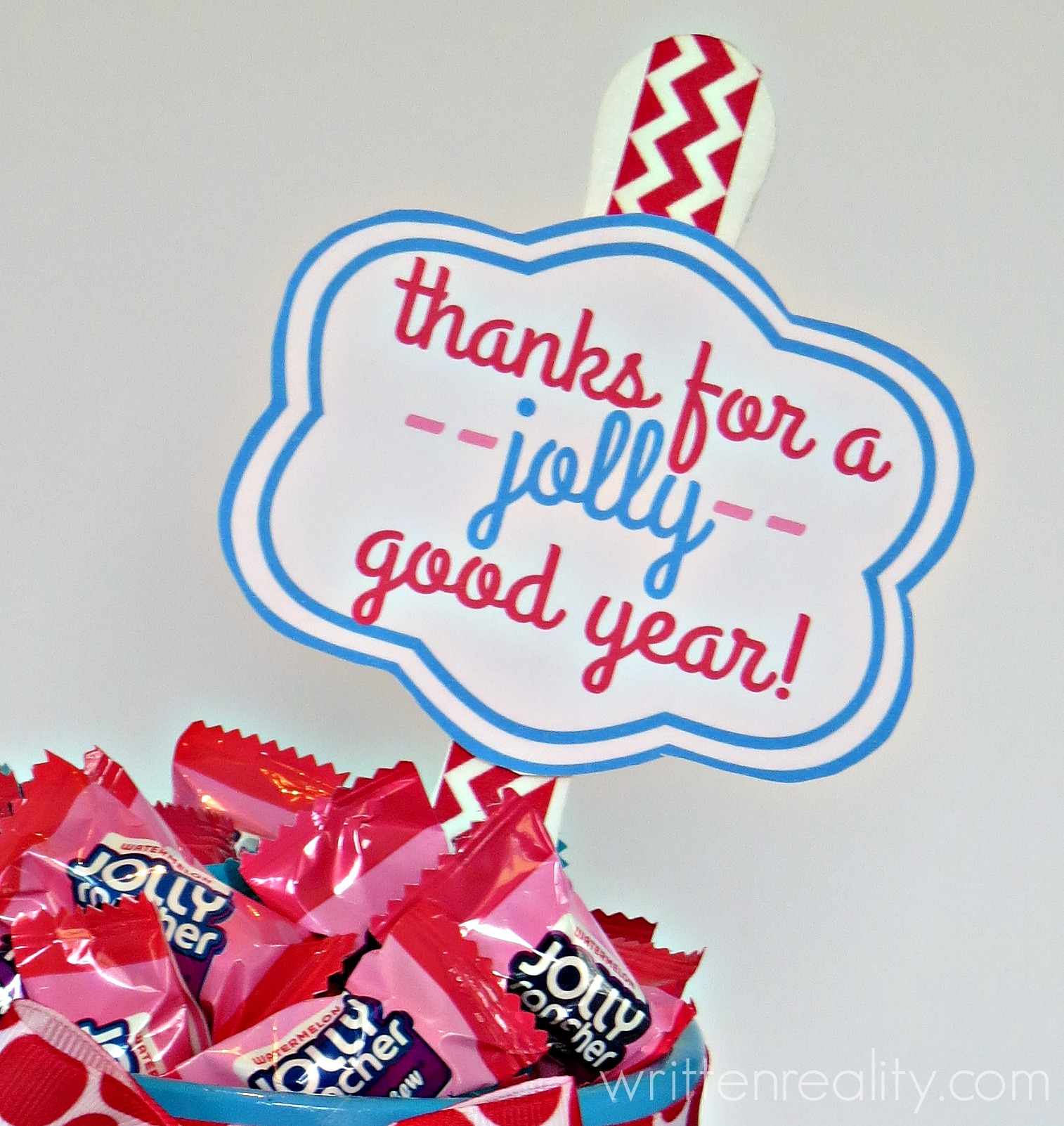 In case you missed it, I also featured this fun DIY teacher gift a few days ago. You can read that post–instructions and printable included–HERE.
Say Thanks with Your Own DIY Project!
Handmade gifts add a personal touch to any gift no matter what the occasion. For more creative ideas, tips, and fun projects you can try at home, follow me on Pinterest
Follow Mitzi Smith's board Just Another Reason to Celebrate! on Pinterest.