This post may contain affiliate links. Please see my full disclosure policy for details.
Teacher End of School Year Gift : Looking for an end of school year gift to say "Thanks" to your favorite teacher? Here's a fun one using a small flowerpot and a sweet treat! Easy Gift Ideas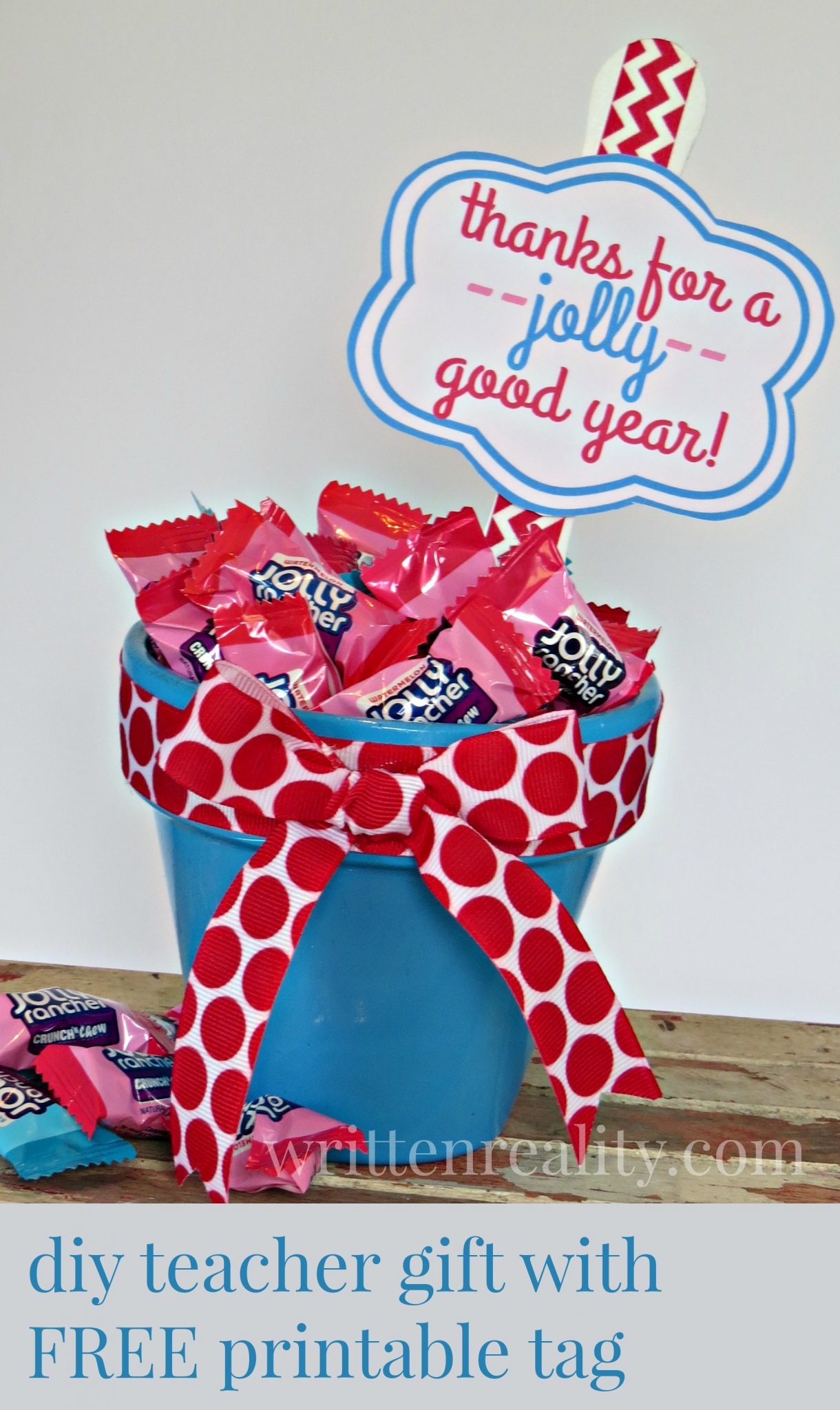 As a former elementary school teacher, I remember how much I treasured the sweet gifts from my students. Even now, after several years working from home, I smile when I think about each trinket and the child and story behind it.
Hand-painted terracotta pots are great choices for gift-giving because they're so versatile and can easily carry all sorts of fun items–from flowers to sweet treats. That's why I like to keep them on hand–not only to add a little color to my porch in the spring–but to fill with special trinkets for easy gift solutions and fun containers for parties and other events.
Teacher End of School Year Gift
This one really happened by accident. After painting the flowerpot a vibrant blue, I chose one of my favorite polka dot ribbons for an extra pop of color. The result was a cotton candy color combo–so I chose the Jolly Rancher candy as the perfect addition to its fun and festive feel.
Here's what I used:
Rust-Oleum Spray Paint in Maui Blue
Jolly Rancher Candy
Red Chevron Washi Tape
Craft Stick, Glue gun
JOLLY Good Year Printable Label for Teacher End of School Year Gift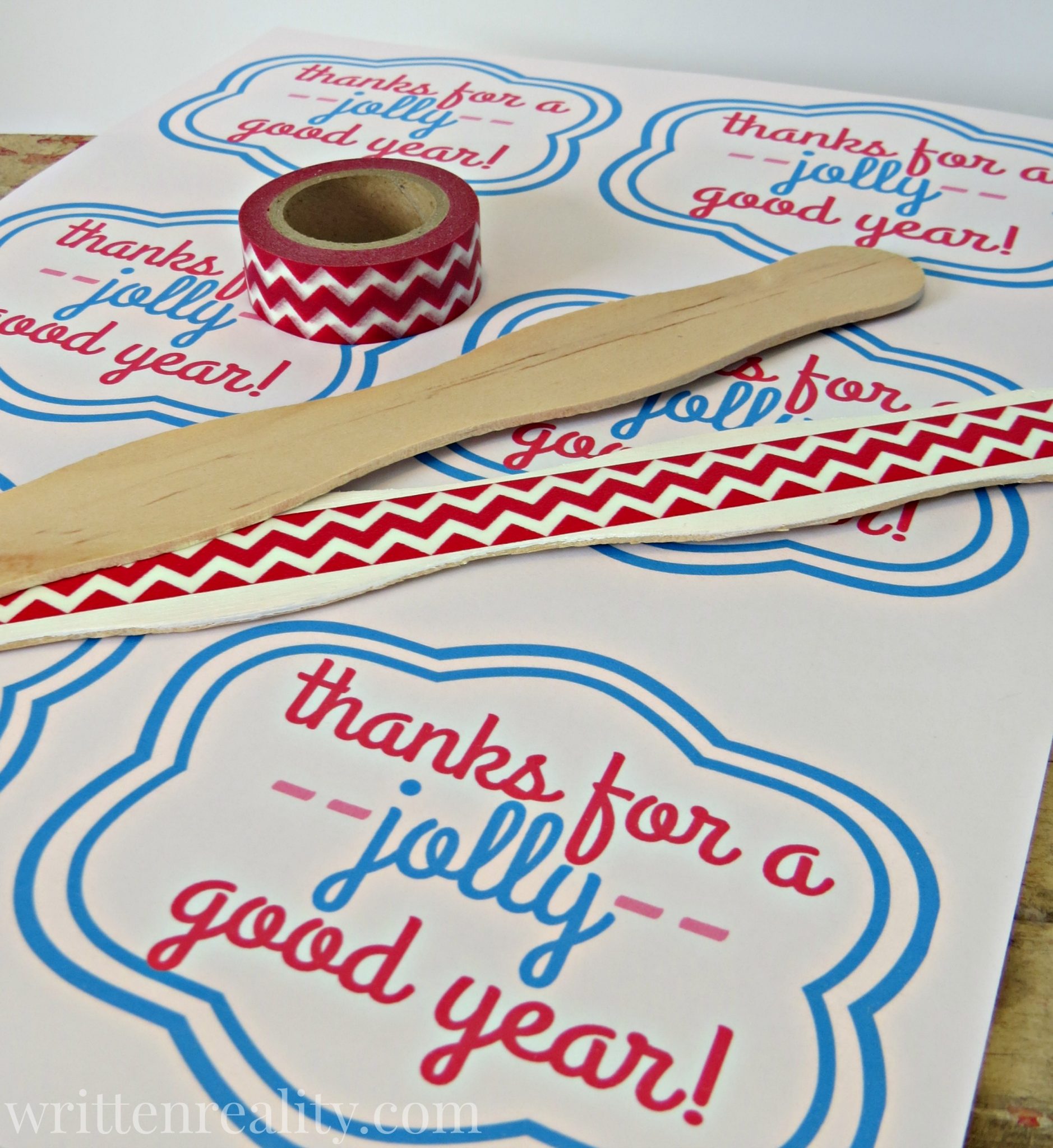 We all love sentimental and homemade treasures from the heart, so don't worry about perfection when it comes to an end of school year gift. Just create something with supplies you have on hand.
Besides the candy and spray paint, I pulled everything else from my own box of craft supplies. Though another craft stick would have worked, I only had the wide wavy ones. So I painted one white and added a strip of chevron Washi tape down the center to, again, keep with my cotton candy color theme.
However, a pencil, striped straw, or even a flower pick would work just as well. Use your imagination and create your own DIY version to thank your favorite teacher for a JOLLY good year!
Check out these COOL GIFTS FOR MOMS for even more gift-giving favorites!
Other Topics You May Enjoy