This post may contain affiliate links. Please see my full disclosure policy for details.
Best Beach Items : Planning a day of family fun at the beach? Here's a Beach Day Essentials List every mom should know.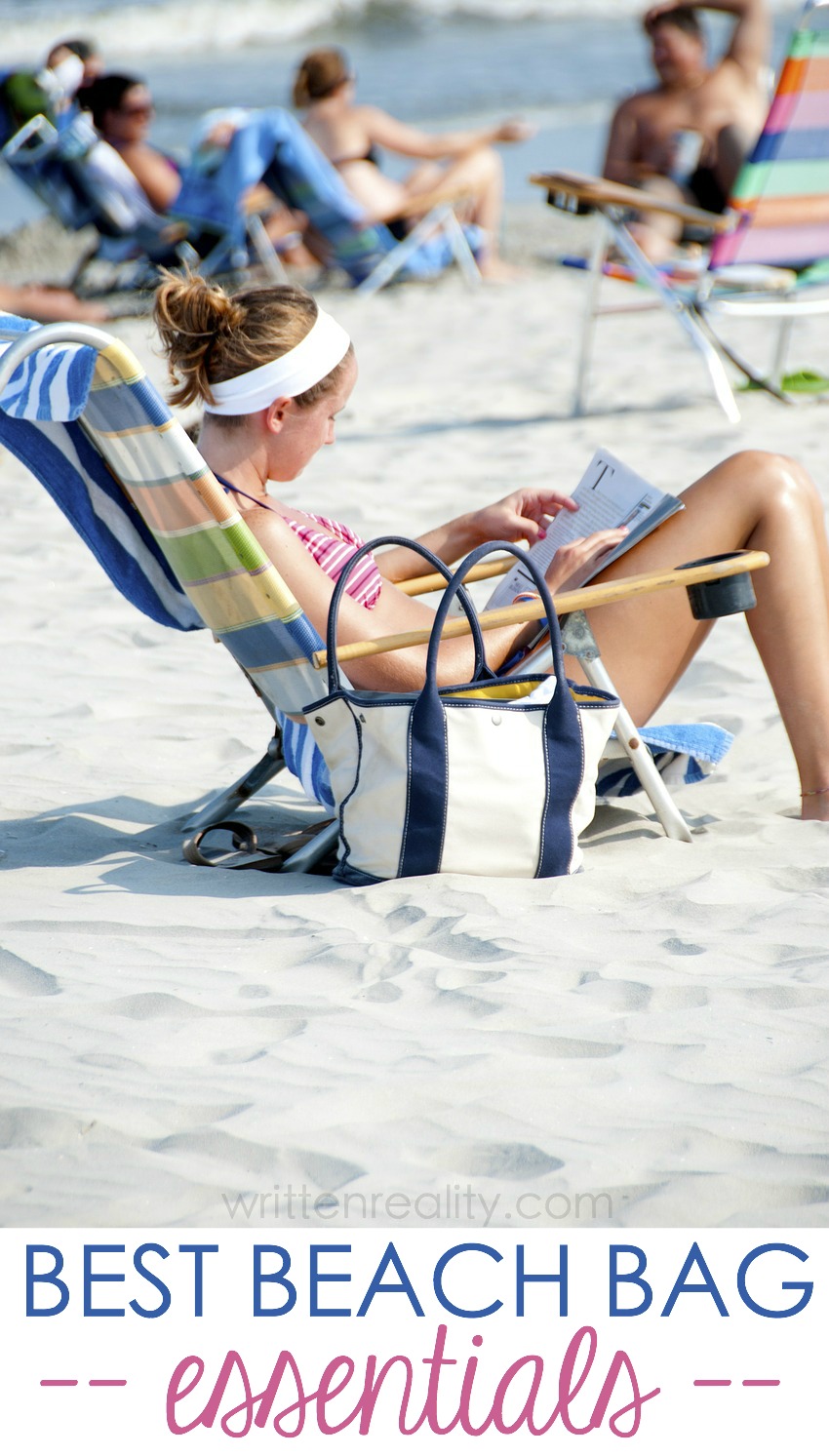 Best Beach Items
Last year, we spent a few days of our Spring Break at the beach. The weather was beautiful and just right for some much-needed time of relaxation and family fun. While there, we gathered our lounge chairs and beach bag essentials, strapped extra chairs and buckets to the kids, and made our way across the hot sand to claim our spot by the shore.
After setting up all our beach gear, we needed another vacation! And yet, we still managed to forget a few things!
Although a day at the beach is fun, lugging beach gear over the hot sand can be a hassle. Among all the beach chairs and buckets, it's easy to forget a few of the bare essentials along the way.
For your next trip to the sandy shores, try to include these best beach items for your family fun in the sun.
Beach Day Essentials List
Beach Tote – A large durable mesh bag is perfect for a day at the beach. You want to find one that holds all those other beach day essentials and can easily be washed to get rid of the sand, too.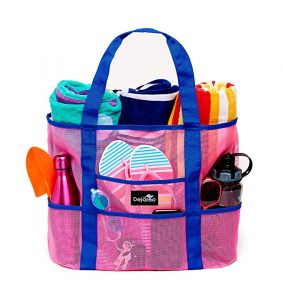 Sand Away Beach Blanket
– Here's a large beach blanket that keeps the sand away! It's oversized with 4 stakes for anchoring.
Large Beach Towel
– An extra large beach towel is also a must-have beach item. Not only for drying everyone off after riding the waves, but also can serve as another great blanket for family fun in the sun.
Sunglasses
– When choosing a pair of sunglasses for a beach day, think inexpensive. Nothing's worse than losing a pair of expensive sunglasses by a sudden wave overhead. There are plenty of fun trendy styles to choose from that aren't that aren't that expensive.
Sunscreen
– When choosing a sunscreen for a day at the beach, make sure to choose a product like this Spf 50 instal-cool spray. It's up to 80 minutes water resistant and is much easier to apply than a lotion. Just remember to keep reapplying throughout your day.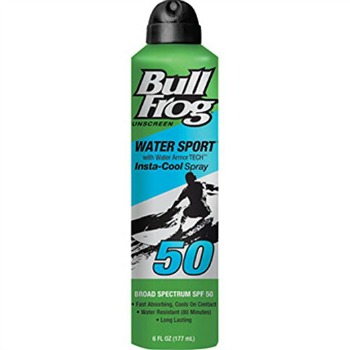 Sunscreen Lip Balm
– A tube of sunscreen lip balm is something I tend to forget, so now I make sure to always include it in my boys'
Easter baskets
to keep it handy.
Snacks
– For a family fun day at the beach, think snack size packages of crackers, pretzels, and fruit that doesn't require refrigeration. There are all sorts of delicious ideas for this one, so have fun choosing your family's favorites.
Flip-Flops – Inexpensive flip-flops and sandals are the best beach items because they come in all sorts of fun styles and colors, protect your feet from the hot sand, and you don't need to worry about investing lots of money, either.
Bucket of Toys
– Don't forget your bucket of toys for building sandcastles. A great beach bucket of toys makes a great gift for birthdays and
Easter
, too.
Other Topics You May Enjoy