This post may contain affiliate links. Please see my full disclosure policy for details.
Pixy Stix Valentine Ideas: Now you can print your own free Pixy Stix Valentines. Just print your own copy of the Valentine cards and attach the sugar sticks.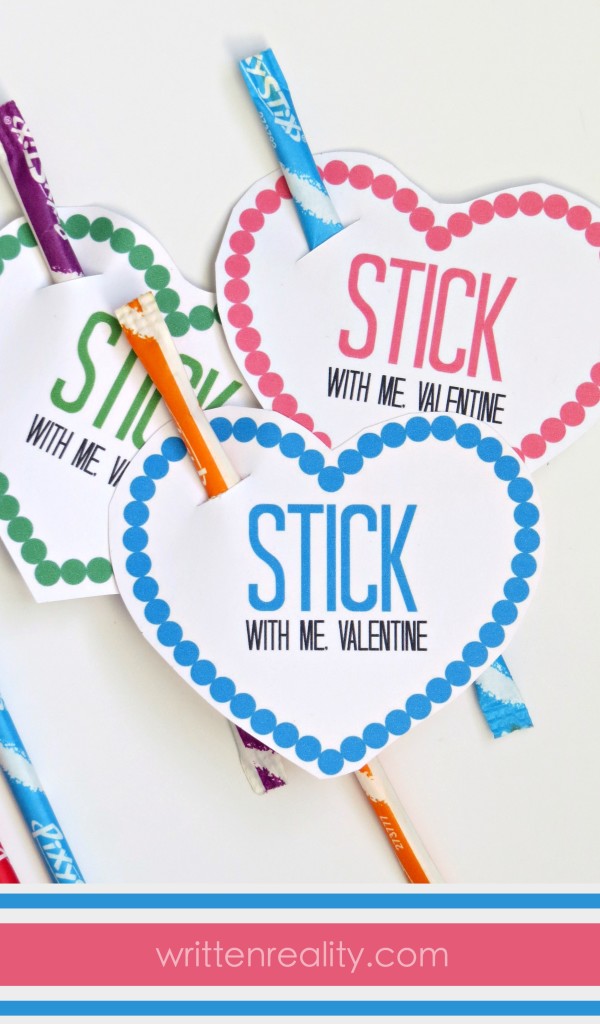 Remember those paper sugar straws called Pixy Stix? Or as most of us call them, pixy "sticks." As a kid, I loved them and remember getting them as treats and prizes for different events at school and church. There's something nostalgic about these fun sugar sticks, and I can remember robbing my piggy bank to buy them from the small store just up the road from my house that, in those days, sold candy for 3 cents to a nickel a piece. Those were the days.
Pixy Stix Valentine Ideas
That's when I thought for this year's Valentine cards, I would create Pixy Stix Valentine ideas and I started by simply using a Pixy Stix straw inserted into a heart printable I made. Who knew pixy "sticks" could be so fun?
The best thing about this treat idea is that it's super inexpensive. You can grab a whole bag of Pixy Stix for next to nothing, and since I've already created the "Stick with me, Valentine" printable, the cards are free! Just scroll down the page to find the printable.
Print out a sheet, cut out the hearts, and add a little slit through each card to slip through the Pixy Stix. I cut very small slits in my cards so that the sticks would stay snug, but you may want to add a piece of tape to the back of the card to keep each of the sticks in place.
If you really want to WOW your Valentine, grab the large sized fun straws and simply attach the Valentine card to the label at the top.

Click Below to Print Your Copy of the Free Pixy Stix Valentines Sheet:
Other Topics You May Enjoy