This post may contain affiliate links. Please see my full disclosure policy for details.
How to make hydrangea cupcakes : Today I am showing you how to make Hydrangea cupcakes that look like real flowers. It's way easier than you think.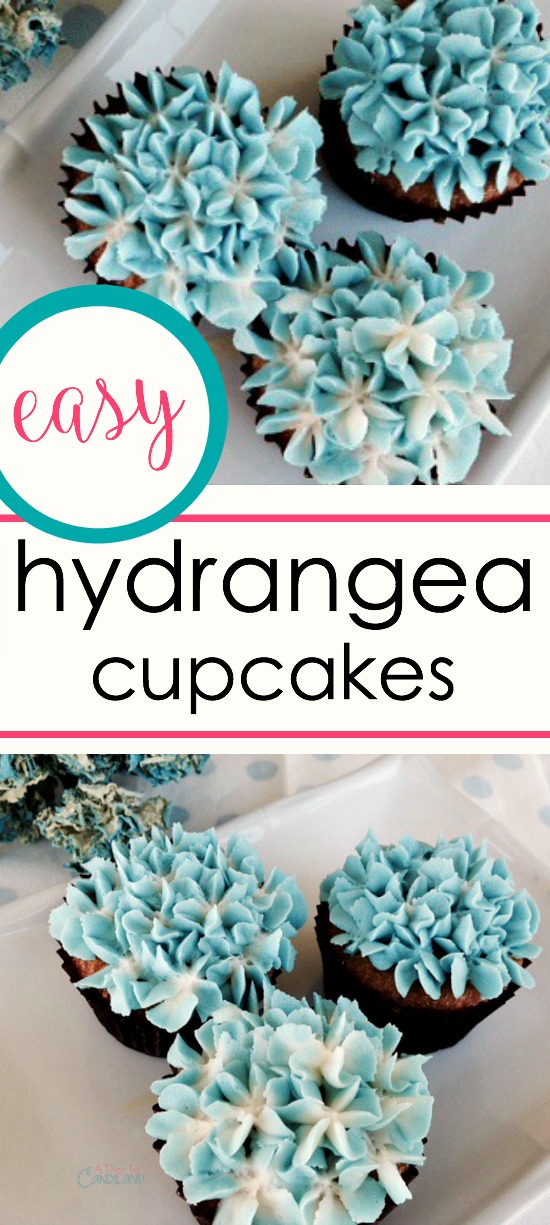 My name is Candi and I blog over at A Day in Candiland. I am excited to be here with Mitzi's readers to share some cupcake decorating tricks. It really isn't hard to create beautiful cupcakes with just a little help from some decorating tips.
I have always wanted to live where you could grow these beautiful flowers, but living in the desert does not provide me with that luxury.
So I resort to making pretty cupcakes that look like flowers. These are quick to make and all you need is 2 colors of frosting. I made white frosting and added some blue into a 2nd bowl, a piping bag and a 2D tip from Wilton and your cupcakes.
How to Make Hydrangea Cupcakes
I have created a demo by video, but if you would rather have a step by step tutorial follow these steps:
Place your tip in the bag and add a small amount of blue to the bag, maybe ½ cup if you are making twelve cupcakes. Then squish the bag so it goes along the sides and then open it up and add the white in the middle. Squeeze some out so the two colors come out together.
Then take your cupcake and just squeeze some out along the edge to form a circle. You will be turn your hand slightly to the right and the next one to the left so there are some variations in petals.
Continue in a circle and then inside the circle. You can also try this with pink and white or lavender and blue.
>>Don't miss our WOW-Worthy Cream Cheese Desserts!<<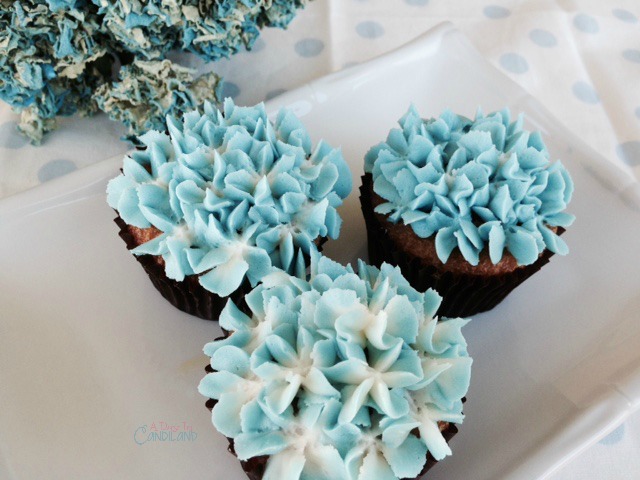 I hope you enjoyed this quick tutorial on how to make hydrangea cupcakes. Just practice a bit and you'll find it super easy. That way you can create beautiful hydrangea cupcakes for your next birthday or party. Enjoy!
Other Recipes You May Find Tasty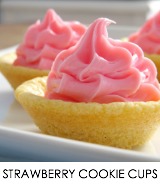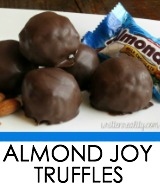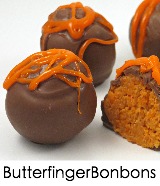 Latest posts by Candi Elm
(see all)