This post may contain affiliate links. Please see my full disclosure policy for details.
Lemon Cream Cheese Dump Cake : This recipe is one you'll want to keep around for a quick, easy, and delicious dessert idea!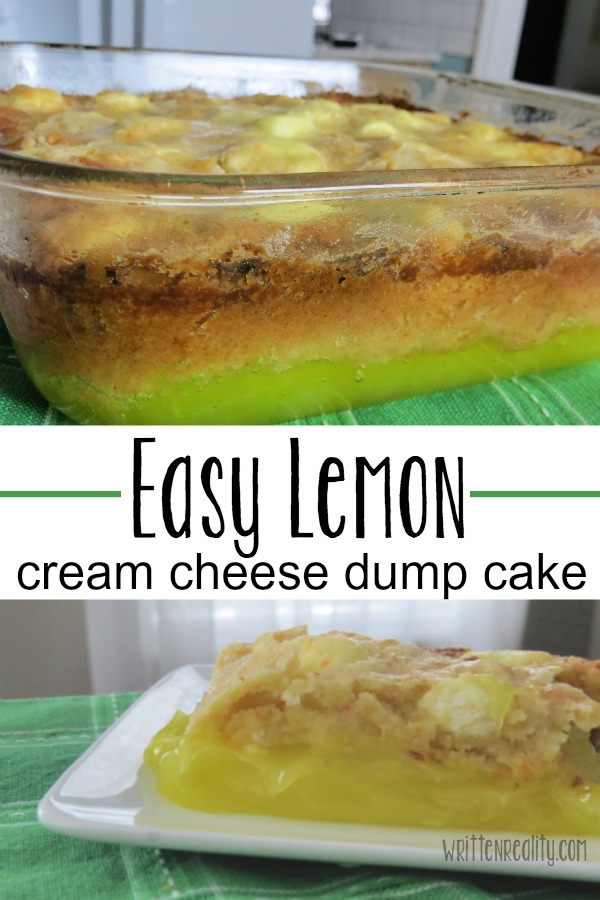 Lemon Cream Cheese Dump Cake Recipe
This week I was trying to think up something sweet to fix that would be easy to throw in the oven and wouldn't take much of my time. So I decided to make a dump cake. If you've never made a dump cake, today is the day, my friend.
Don't Miss These WOW Worthy Cream Cheese Desserts!
There are several varieties, but this one is perfect for all those lemon dessert fans. I mean, seriously, who can resist the idea of lemon cream cheese dump cake? Even better, it only takes 4 ingredients and, since they are common pantry items, you may already have these 4 ingredients on hand.
Oh! And did I mention these items are super cheap ones, too? Win-win for tastebuds, time, and pocketbook.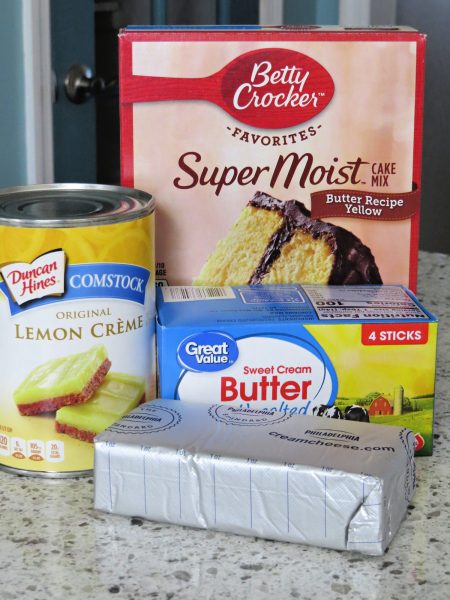 Lemon Cream Cheese Dump Cake Ingredients
All you need to do it layer this one.
Yep. That is all there is to this one. You pretty much just layer these ingredients in a square baking dish and bake it. The hardest part is waiting for it to cool! It really smells delicious while baking and that buttery crust is wonderful- yum!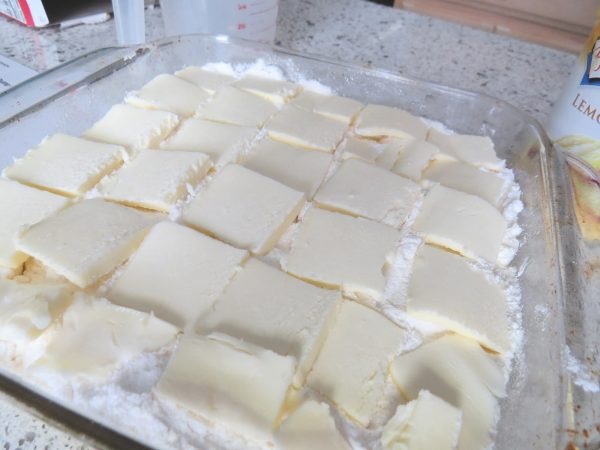 Just a couple of tips to make it even easier.
Tip: The one thing that I think makes the biggest difference in baking a dump cake is making sure you cover the top with butter. So make sure you slice your stick of butter into thin slices so that you have enough to really cover the top of the square baking dish. I added a picture of mine to show you what I'm talking about.
The butter, of course, melts over the dish, but it just seems to melt over the cake mix a little bit better if you help it out by evenly placing it all over the top. I didn't do this the first time I ever made a dump cake and so I had these dry cake mix spots on top after baking. This takes care of that problem.
Cold Butter and Cold Cream Cheese
And, it's also so much easier to slice the butter into such thin slices when it's cold. So take your butter out of the fridge only when you're ready to slice it. Same goes for the cream cheese, too. I know most recipes I make suggest taking these items out so that they can soften a little before using. But not in this case. You are slicing, so keep it cold. Just a suggestion.
I also used a larger can of the lemon pie filling and it was probably way too much. I just went ahead and added the whole can, but it really wasn't needed. So, when you add that first layer of pie filling, just make sure you have a thin layer of the pie filling that covers the bottom. This is really a no-fail sort of dessert, so either way, it's going to taste great- just go with your preference.
Other Recipes You May Enjoy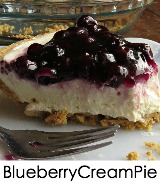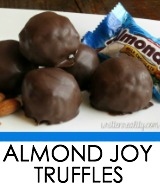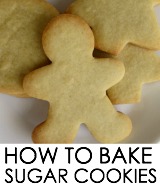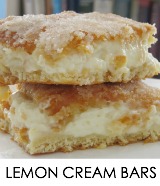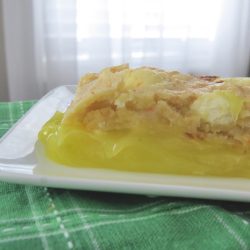 Lemon Cream Cheese Dump Cake
Ingredients
1

16 oz.

lemon pie filling

1

15 oz.

yellow cake mix

4 oz.

cream cheese, cubed

1

stick

butter, sliced thin
Instructions
Preheat the oven to 350 degrees.

LIghtly grease the bottom and sides of a square baking dish.

Spread the lemon pie filling in the bottom of the dish, making sure to reach all sides.

Add 1/2 of the cake mix over the lemon pie filling.

Place cubed cream cheese evenly across the top. Then cover with the rest of the cake mix.

Top with the thin slices of butter, making sure to cover the top as much as possible.

Bake for 40 to 45 minutes or until toothpick inserted in the center comes out clean.

Allow the cake to cool for about 20 minutes before serving. Enjoy!