This post may contain affiliate links. Please see my full disclosure policy for details.
Want to make more money from blogging? This is how I tripled my income using old blog posts I'd already created. Here's one simple strategy to make money blogging that is easy to implement, starting right now.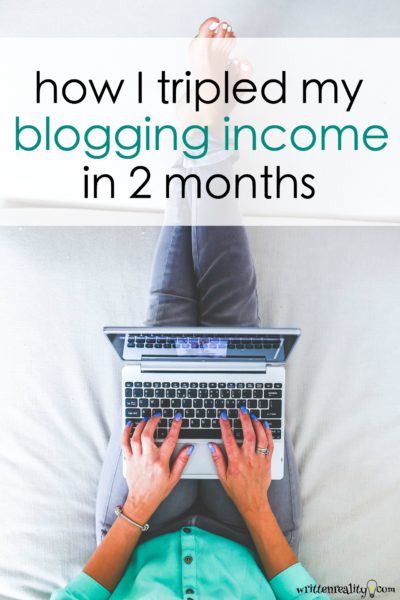 Make Money Blogging -an Easy Method
I've been blogging for several years now and, though I certainly don't consider myself an expert, I've learned a few tips and tricks to improve my website and how to build a business that generates income from my posts.
At first, I approached blogging as a way to improve my writing skills. I'm a writer by nature and so, for me, blogging just made sense as a way to express myself through words while connecting with others, too. Somewhere along the way, I discovered that my love for blogging could serve as an extra income. And after a few years of just learning a few tricks of the trade, I began working to build my website into a substantial business.
The Problem With Old Blog Posts
The biggest problem I've found after blogging for several years now, is that my old blog posts get lost in the archives. I've written a lot of posts through the years to keep my site up-to-date and relevant. That's why I work hard to keep my homepage filled with fresh and new ideas that I feel my readers will find useful and enjoy.
However, there are countless old blog posts that I spent hours creating. They are actually some of the best posts I've written and the information is still valuable for my readers today.
The thing is, my audience has grown like crazy, so I know there are plenty of new readers who have never read the old posts.
Up until a few months ago, I hadn't utilized these old blog posts to my advantage. Usually, I just go back through old posts based on the season. For example, when I know my readers are beginning to need a few ideas for Christmas, I'll go back to my archives, freshen up those posts, and share them again.
That was basically the extent of my idea of reviving old blog posts.
How I Tripled My Blogging Income in 2 Months [Easily]
After working through the challenges in the Skyrocket Blog Pageviews ebook –check out this post for more on this resource– I noticed a quick boost in these old posts. In fact, some of these old posts began ranking even higher than my newer and more popular posts, and everyday I discovered that more and more readers were landing on these old ones again and again.
Within 2 months, these old blog posts helped me triple my blogging income. With just a few tweaks to these old posts, I was able to refresh and revise them for sharing. Now, those old forgotten blog posts are my most popular and they're being shared and read more and more everyday.
How I tripled my blogging income-easily Click To Tweet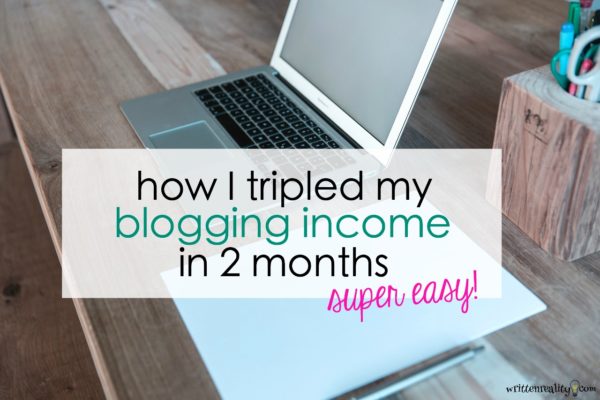 Recycle Old Blog Posts
Within just one month of refreshing just a handful of old posts, I noticed an increase in my affiliate ad income from those pages. Since this method was working so well for me, I decided to continue the process by updating at least one old post on a weekly basis. Once I had identified what I needed to do to make each post more shareable, it really didn't take me long to update and revise them.
After 2 months, I had more than tripled my income from just my affiliate ads on those pages alone. That was all I did to increase my blogging income and it was such an easy strategy. I couldn't believe it. Even better, the increase in those page views from the old posts helped me reach a higher bracket as a branding ambassador, so now I'm making even more money from sponsored posts, too!
So here's how I (more than) tripled my blogging income in just 2 months using these old blog posts. Follow these simple tweaks to update your old posts and revise them for your readers.
Update Images
I love Pinterest and I spend way more time pinning than I'll ever admit. So I know firsthand how important a good image is for sharing posts on social media. That's why the first thing I did on these old posts was to make sure the images were updated and looked great for pinning and sharing.
Use images that reflect your branding and make sure you have at least one awesome vertical image for pinning to Pinterest, too.
Keep Them Reading
Here's a great lesson I learned from Skyrocket. You make more money the longer and more often you keep the readers on your pages. Make sure to interlink the old posts with other relevant material you have on your site. Create landing pages for specific topics, add those popular posts to your sidebars, and link to other relevant posts within the old posts, too. This creates a cycle of information for the reader. More important, it shows the reader all the wonderful resources you have to offer, so that they will keep coming back to find new information again and again.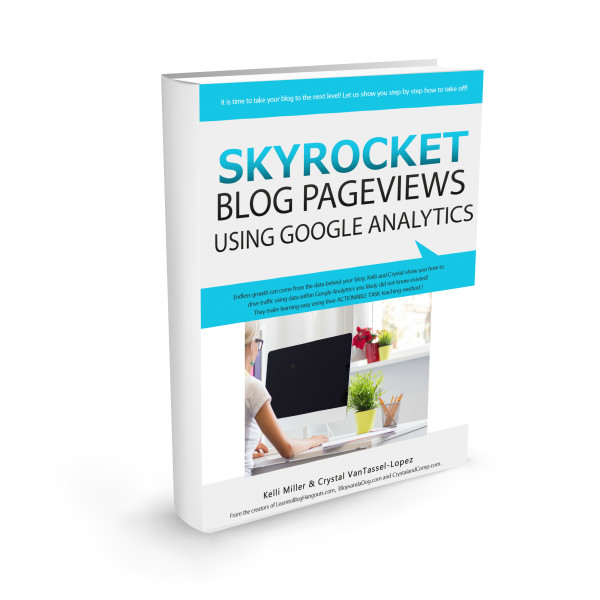 Reword and Rewrite
Let's face it. Some of our old posts are just downright embarrassing. But that doesn't mean there isn't something within them that isn't still valuable. When revising old posts, make sure to reword titles to include those keywords and add new and updated information to breathe old life into those tired posts, too.
For me, this is probably the best thing I did to increase page views. When I pulled up these old posts, I realized I had learned more on those topics and I could expand them. This lengthened those old posts tremendously with lots of new details. Since Google loves longer content that's filled with valuable details on a topic, this helped boost those old posts like nothing else.
Increasing Your Blogging Income Quickly
Just a few simple tweaks to those old blog posts can make a huge difference in your blogging income. So set those timers, work on updating at least one old post on a weekly basis, and you'll be amazed at the increase in page views and income, too.