This post may contain affiliate links. Please see my full disclosure policy for details.
Need ideas for family fun or weekend getaways? There are plenty of things to do in Helen, Ga. It's a great place to visit if you're looking for family fun.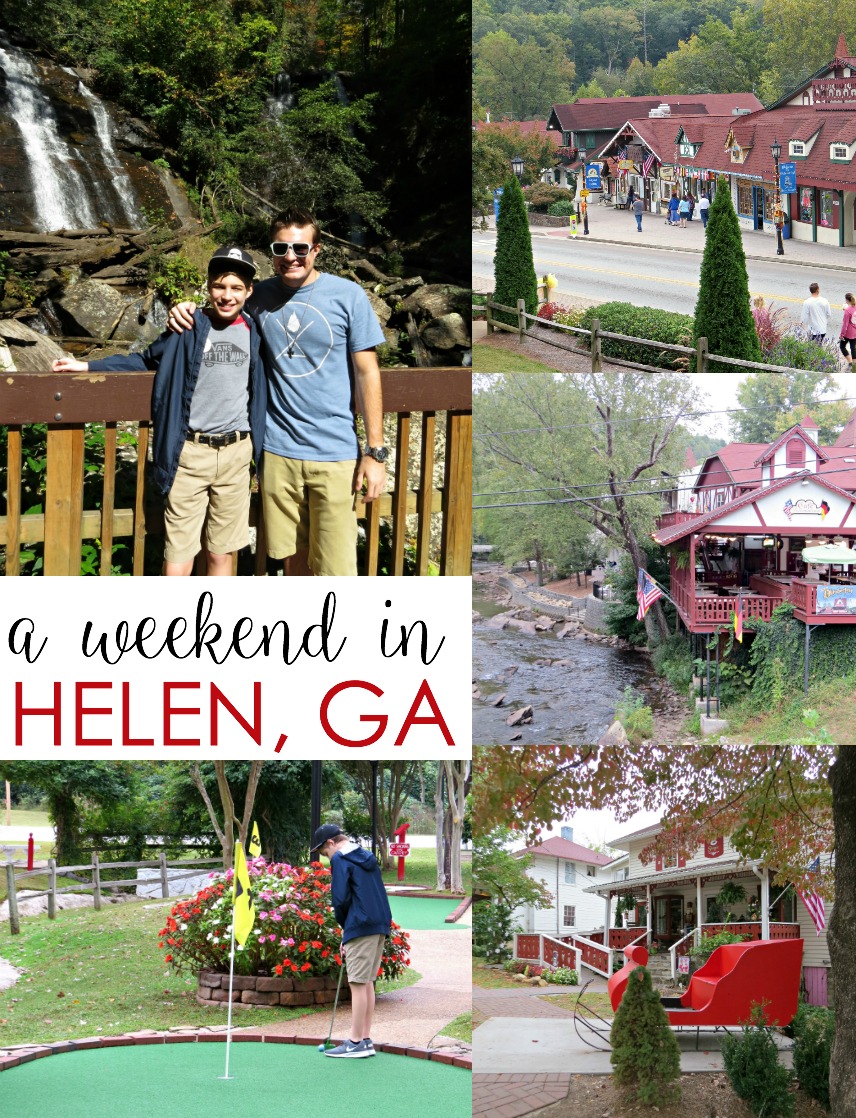 This past weekend we took the boys for some family fun in Helen, Georgia. Helen is a tiny little town nestled in the Blue Ridge Mountains that's built to replicate an Old-World alpine village. The town itself is only a couple of miles long, but it's always filled with plenty of ideas for family fun. Whether it's tubing down the Chattahoochee River or enjoying the festivities during Oktoberfest and Christmas, Helen is a place we all enjoy.
It is jam packed with shops and interesting places, but we enjoy Helen because it offers many of the things we like doing together when we get the chance.
Mountainside Scenic Route
First off, Helen is gorgeous. You take one beautiful ride through the mountains to get there, and once you arrive, the German-inspired buildings that are tucked throughout the mountainside create this festive feeling. All the shops are pretty much packed together along the main street so everyone just parks their cars and explores Helen at a leisurely slow pace.
It reminds me of a small town festival because there's usually the smell of something wonderful cooking in one of their restaurants and people seem to always gravitate toward the town square listening to various entertainment or sitting on the benches to enjoy a homemade snack.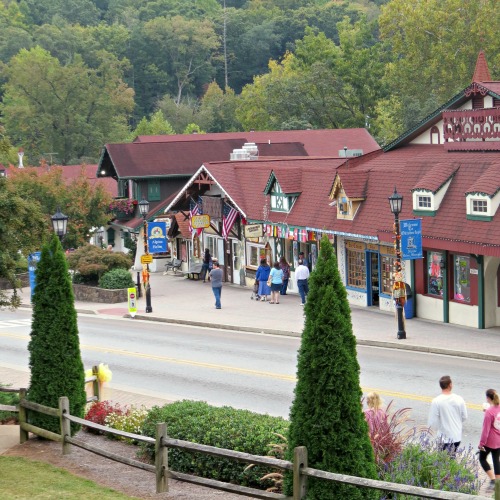 Pastry and Fudge Shops
The homemade goodies–well, that's another fabulous reason to visit Helen. There's a couple of candy stores offering a pretty spectacular collection of homemade fudge and candy, but we never visit Helen without stopping by Hofer's Bakery & Cafe for a freshly baked pastry. It's a must-stop favorite place to try something sweet.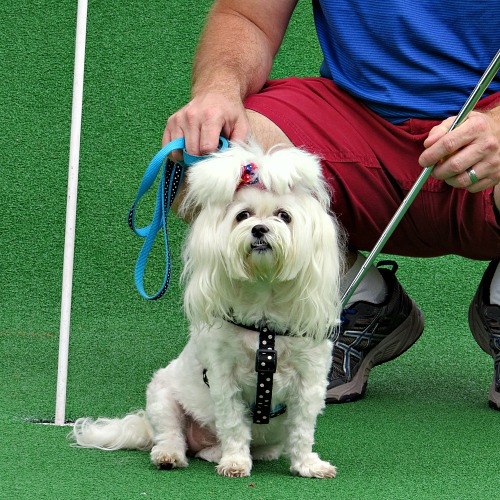 Pet-friendly
Even better, the folks of Helen are pet-friendly people. As a dog person, this one's a biggie. I take Millie everywhere, so finding pet-friendly stops when we travel is a must for our family no matter where we go.
Most of the restaurants offer outside tables so you can even eat there when you bring along pets. They also have a wonderful park available for picnicking as well as the Alpine Mini Golf Village that absolutely loves animals. That's why we love to play a round of miniature golf there. The staff is super friendly and the miniature course is beautifully decorated with all sorts of plants and flowers. Even during the holidays it's filled with fun Christmas decorations and beautiful lights.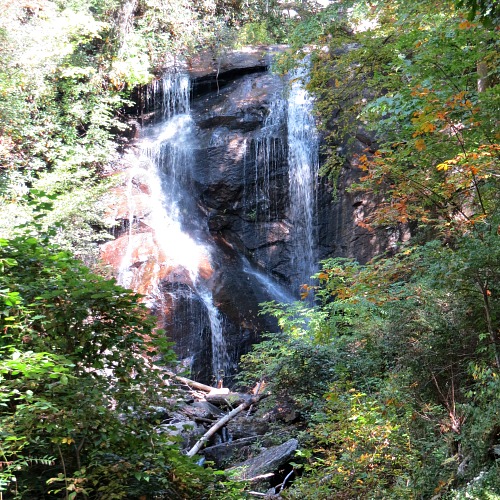 Short Hiking Trips
When you plan your weekend in Helen, make sure to allow a few hours to enjoy Anna Ruby Falls. The falls are part of the Chattahoochee National Forest and you get there by driving through Unicoi State Park. Though the hiking trail is uphill, it's paved all the way to the observation decks and it's only about 1/2 mile trail to get to the best view of the waterfalls from the top.
Trust me. If Millie and I can hike the short distance, most anyone else can. As a Maltese, Millie's pretty much a lap dog who doesn't care a thing about walking anywhere. And though I love walking more than she does, I'm much more about enjoying the outdoors at a very slow and leisurely pace.
There's also a visitor's center and gift shop selling local crafts and snacks. It's just a great way to spend an afternoon with your family.
Spend an Amazing Weekend in Helen, Georgia! Click To Tweet
Other Topics You May Enjoy