This post may contain affiliate links. Please see my full disclosure policy for details.
Sponsored post written by me on behalf of Outdoor Hands®. The opinions and text are all mine.
Need ideas for stocking stuffers? Here's the ONE stocking stuffer that's so handy you'll actually want to keep it for yourself.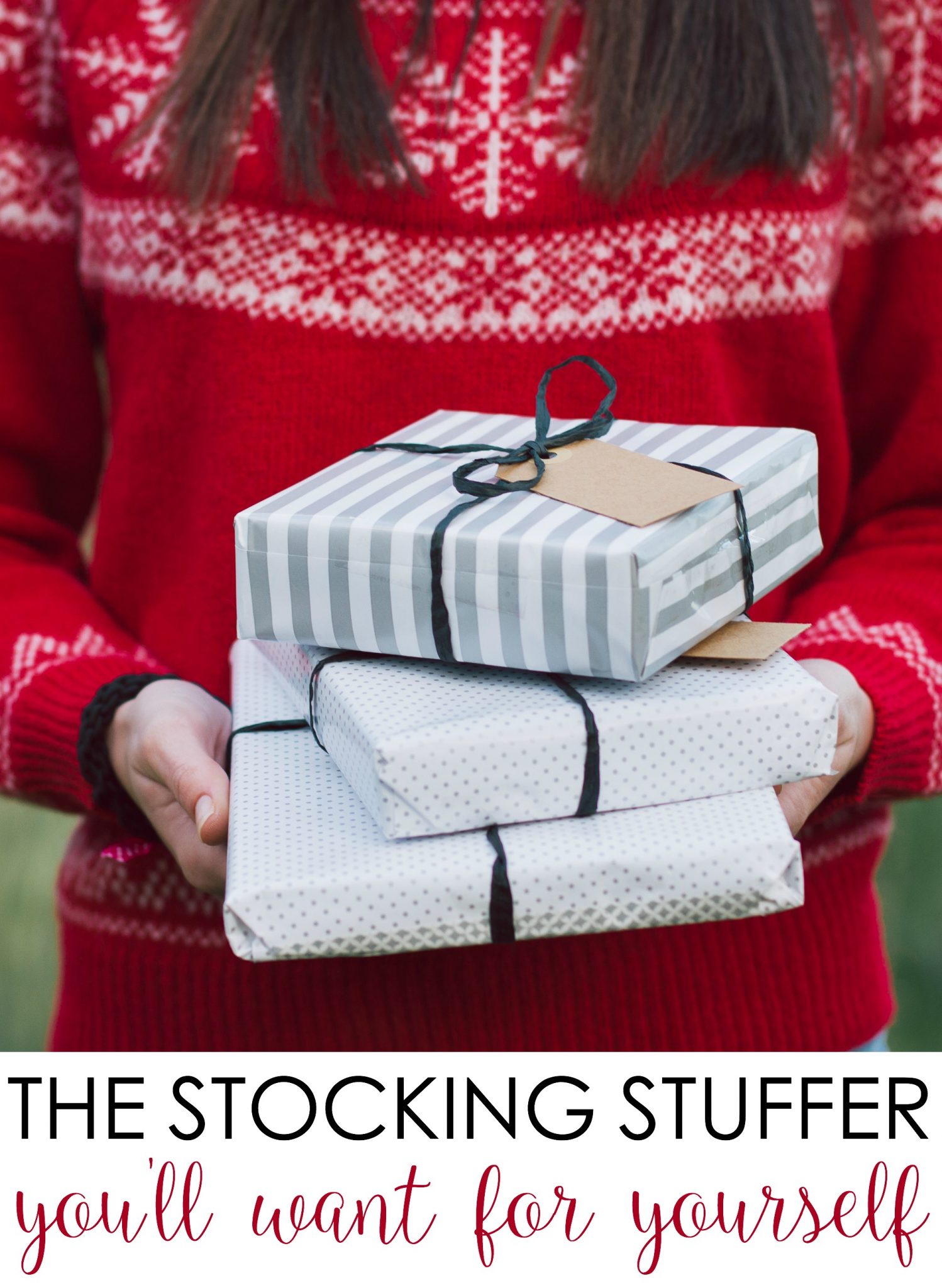 Stocking stuffers can be the best part of gift giving. They're affordable trinkets that are not only fun for filling your family's Christmas stockings, but many of them are super useful. I've found the best stocking stuffers can be practical gifts that everyone on your list can enjoy. And, with just the right items, small Christmas gifts can be surprisingly special and fun.
The Best Stocking Stuffers
That's why skincare sets make the perfect stocking stuffer. We all can use them. And Christmas is the perfect time to stock up on skin therapy before the harsh winter weather wreaks havoc on our skin. That's why I always include lip balm and hand lotion in my family's Christmas stockings. I like for everyone to have small tubes of lip balm and hand lotion on hand to keep our skin protected. It's something that can easily be thrown into gym bags and, of course, I always keep some tucked away in my purse.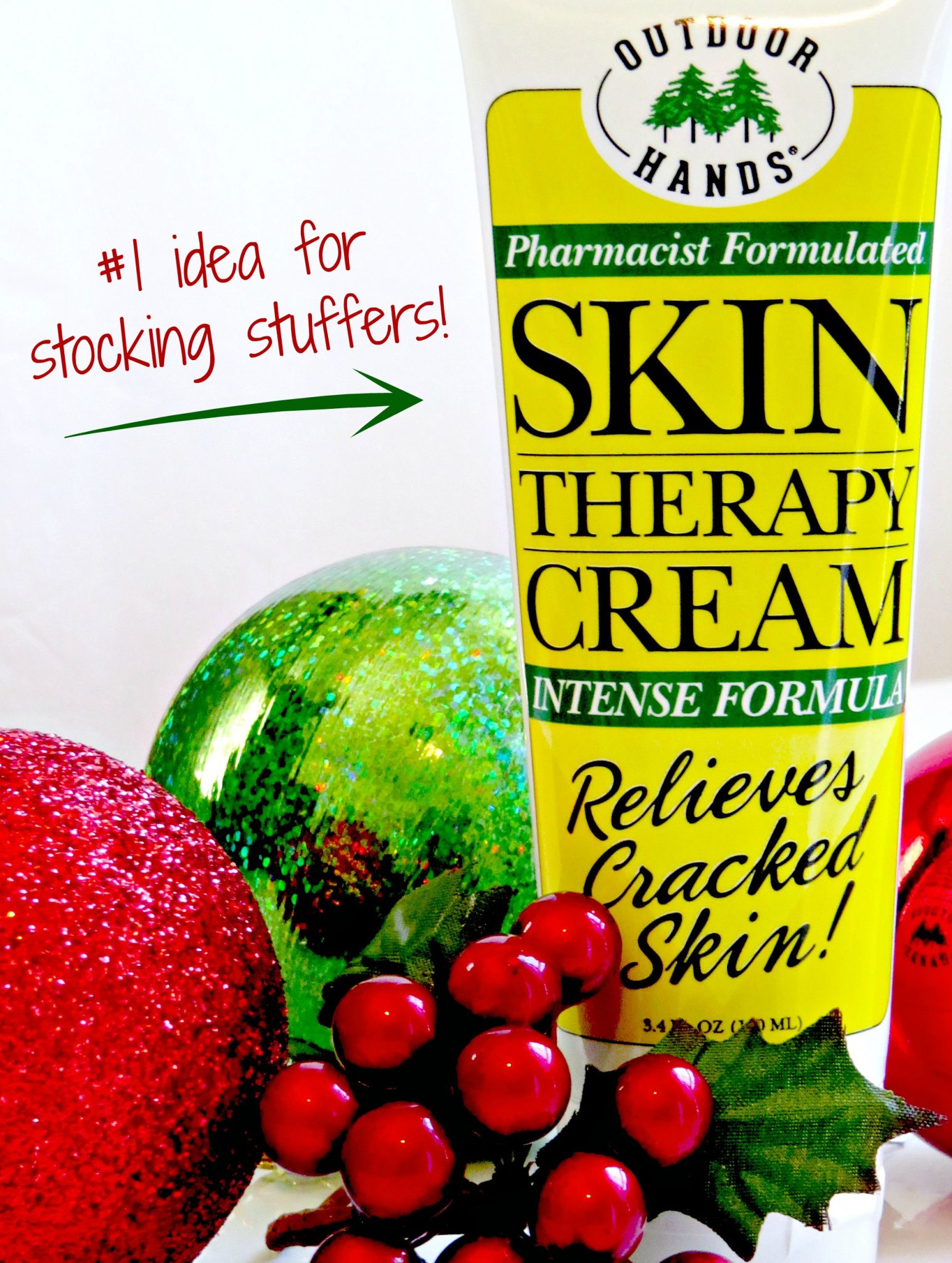 Outdoor Hands Skin Therapy Cream
This stocking stuffer, however, is one you'll want to stockpile. After filling everyone else's Christmas stocking, you'll actually want to keep a bottle of this one for yourself.
It's a skin therapy cream created by a pharmacist for his wife who suffered from extremely cracked hands. After trying everything else on the market, the pharmacist came up with a formula of healing power botanicals that, when combined, healed his wife's cracked hands in a matter of days!
The rest, as they say, is history. Thankfully, Outdoor Hands Skin Therapy Cream is now available to all of us, and this Christmas is the perfect time to try it. Even better, the formula has also been combined to create the perfect lip balm, too. That way, you can give both the skin therapy cream and the lip balm as a skincare set together.
@OutdoorHands Skin Therapy Cream is the perfect stocking stuffer! Have you tried it? Click To Tweet
I love the minty fresh scent of the lip balm. And, unlike other lotions I've tried, the Outdoor Hands Skin Therapy Cream has a light feel to it so that it's not at all greasy. I was amazed at how quick it soothed and moisturized my own skin. It leaves such a smooth feel on your skin that, just like everyone else that I know who uses it, will absolutely amaze you, too. Seriously, you need to grab a bottle.

Save NOW with our special coupon code.
Don't wait to order your stocking stuffers! Right now, if you use our special holiday code, HOLLYJOLLY, you'll get 25% off a $40 or more purchase. Plus, you can try out the awesome lip balm, too. With the code, they're also throwing in a lip balm for free!
Grab your Outdoor Hands skincare items right now to take advantage of the Holly Jolly sale. You can stay updated on new deals on their skincare line by liking them on Facebook, too.
What about you?
What's your favorite stocking stuffers? Share your ideas with us!