This post may contain affiliate links. Please see my full disclosure policy for details.
Snow Day Read Alouds: Here's the perfect list of snow day picture books to share with your kids on a snow day or when waiting for snow. They're also great to use as writing prompts or other lessons, too.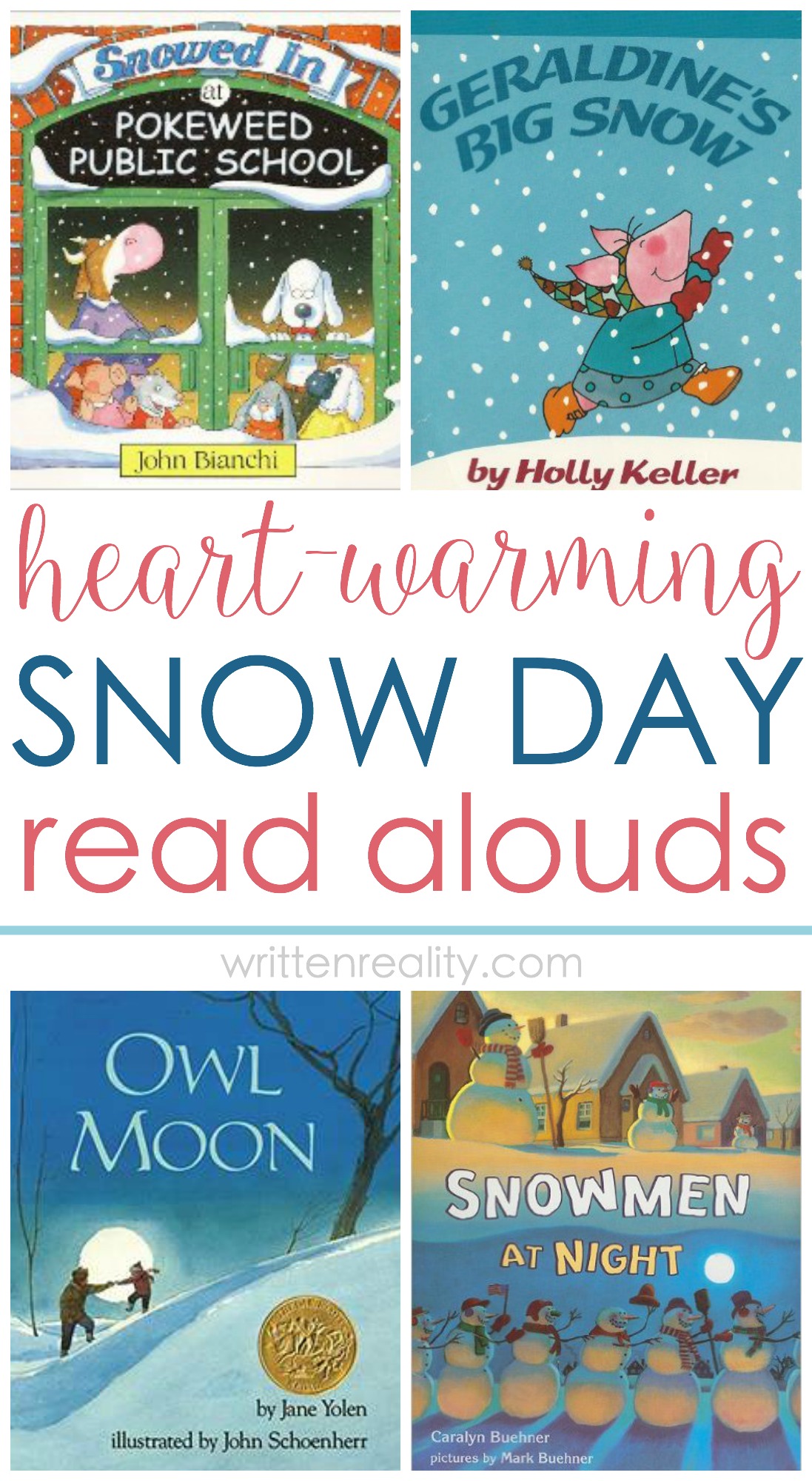 >>Don't miss the 10 BEST CALDECOTT BOOKS every kid should know!<<
Snow Day Read Alouds
I love snow-themed stories. Most of them share a snuggle-up quality that makes for a great bedtime story and a great way to celebrate the winter months together. There are plenty of snow books to choose from, but these are my BEST EVER favorites to share. Here are our favorite snow day picture books.
Every kid will LOVE this one! Can you imagine being snowed in all night at school with your teachers? This is my all-time favorite snow book. It's about this school of animals who, due to lack of preparation and communication from the principal, get snowed in at school and have to spend the night.
It's such a cute story, and one that kids can easily imagine. Lots of fun!
Who doesn't love Ezra Jack Keats?
I love the drawings of this one and the simplistic fun created throughout the story.
To me, it's one every kid should experience over and over. And it's also a Caldecott Winner (1963), so I'm not the only one.
There's a certain quiet happiness captured within this story. And as a former writing teacher, I loved to share this one to demonstrate beautiful poetic text and style with my students.
If you're looking for a read-aloud to model great writing and the movement between words and illustrations, this is a perfect one to share during the winter months or any other time of year.
Here's one my third grade students always loved for a read-aloud. The story is about a teacher who finds herself stuck in her new fuchsia colored coat.
The story shares all sorts of fun thingamajig type words –Mr. Abel is the handy custodian and Mrs. Schott is the school nurse.
It's full of funny sounds that's perfect for a read-aloud and great for a fun lesson on vocabulary exploration and word building, too.
I'm smiling as a I flip back through the pages of this one. It's one of those stories everyone loves that's filled with plenty of imagination and creativity.
This one would be a great springboard for a creative writing activity where kids could then imagine their own night with the snowmen or even toys or other objects. Again, lots of fun!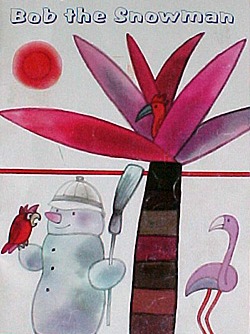 This is an old one, but it's one of the best read-alouds I've ever found to teach the water cycle.
Instead of the normal rain story, Bob is a snowman who decides he needs a vacation down south. Unfortunately, the heat isn't such a great idea for a snowman and he melts, evaporates, condenses, and then snows again.
Who doesn't love this series?
I love the familiar rhythm of this one that's great for a read-aloud. It's also another super easy way to spring the kids into writing ideas. They could easily use the same story pattern to create their own.
Robert Munsch makes us all laugh and this is one of his all-time classics.
It's just a fun one to exaggerate the idea of bundling up for winter, a mom's worries over her kid in the cold, and one kid who doesn't want to be confined to a brown snowsuit when going outside to play.
I'm absolutely in love with Geraldine. This book is an adorable story about Geraldine who anxiously waits for her snow day. It's a simple one with wonderful illustrations that everyone will love.
This isn't a read-aloud, but it's a great addition to your snow day read alouds or just a fun activity for days when it's just too cold or wet to go outside.
The snowflake patterns are pretty easy to follow, so kids can look at the pattern and cut their way to a fun snowflake display.
You'll Love These Heart-Warming Snow Day Stories Click To Tweet
Other Topics You May Enjoy