This post may contain affiliate links. Please see my full disclosure policy for details.
Planning your Christmas cards list? Follow these simple steps when spreading holiday cheer. Here are 12 Best Tips for Sending Christmas Cards.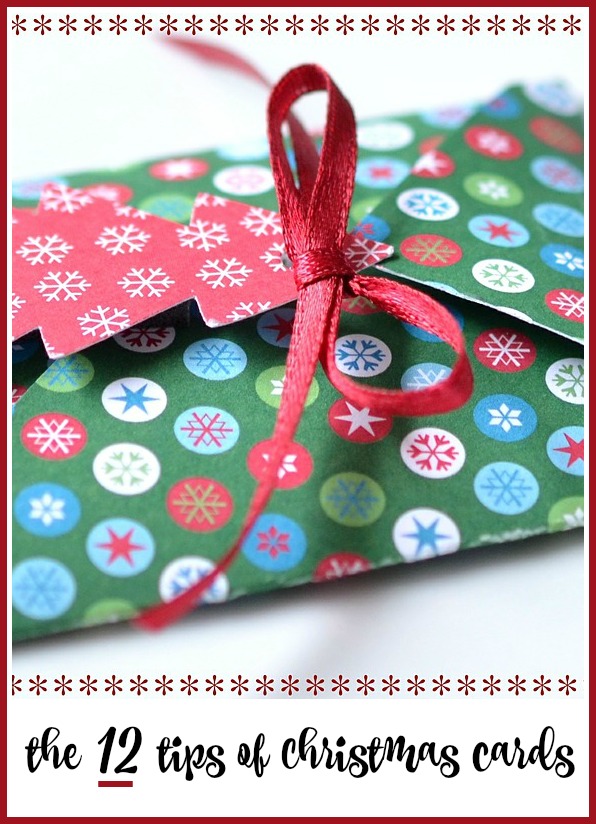 Are you making your list and checking it twice? Not your gift list–your mailing list for Christmas cards.
In today's economy, Christmas cards can be one of the most cost-efficient ways to spread holiday cheer. And with this handy Christmas Card Checklist, it's also the easiest way to send your own personal Christmas message to family and friends.

The best things about sending Christmas greetings through the mail, is that it seems to be a rarity these days. Just think of how surprised and happy you'll make your family and friends when they receive a little extra something in the mail from you this year.
Here are just a few simple tips to help save your sanity during the hustle and bustle and spread a little extra holiday cheer this year.
12 Best Tips for Sending Christmas Cards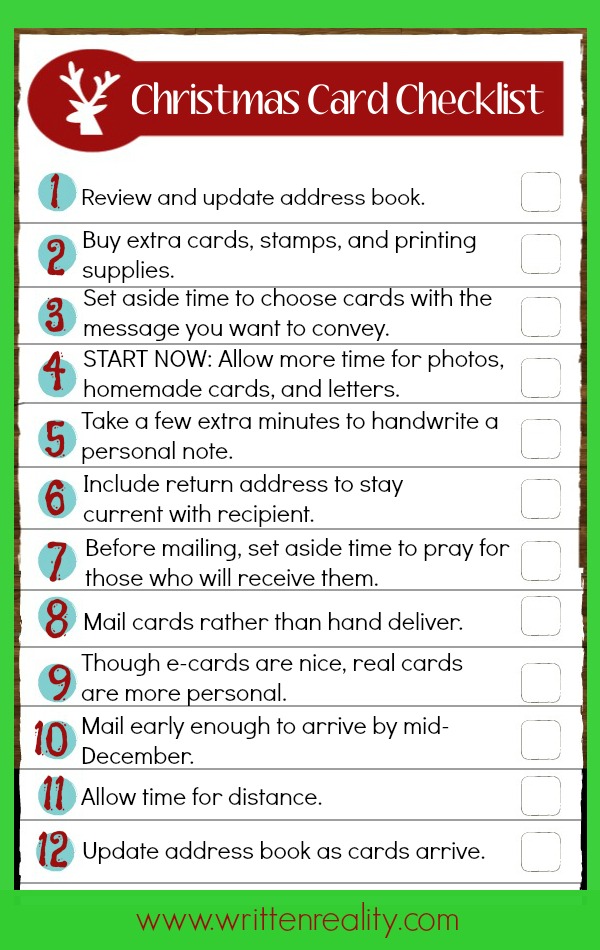 When sending Christmas Card Greetings, remember:
-keep it simple
-keep it cost-efficient
-keep it focused on the Reason for the Season
Print out your own copy of the 12 Tips of Christmas Cards HERE and keep it handy this season. Then, share the list with others as reminder to START TODAY.
12 Tips for Christmas Card Greetings Click To Tweet
Other Topics You May Enjoy