This post may contain affiliate links. Please see my full disclosure policy for details.
Looking for ways to make this Christmas a memorable one for your family?
Hoping this Christmas will be stress-free and a happy one?
Here are 3 questions to ask for a Christmas you'll want to remember.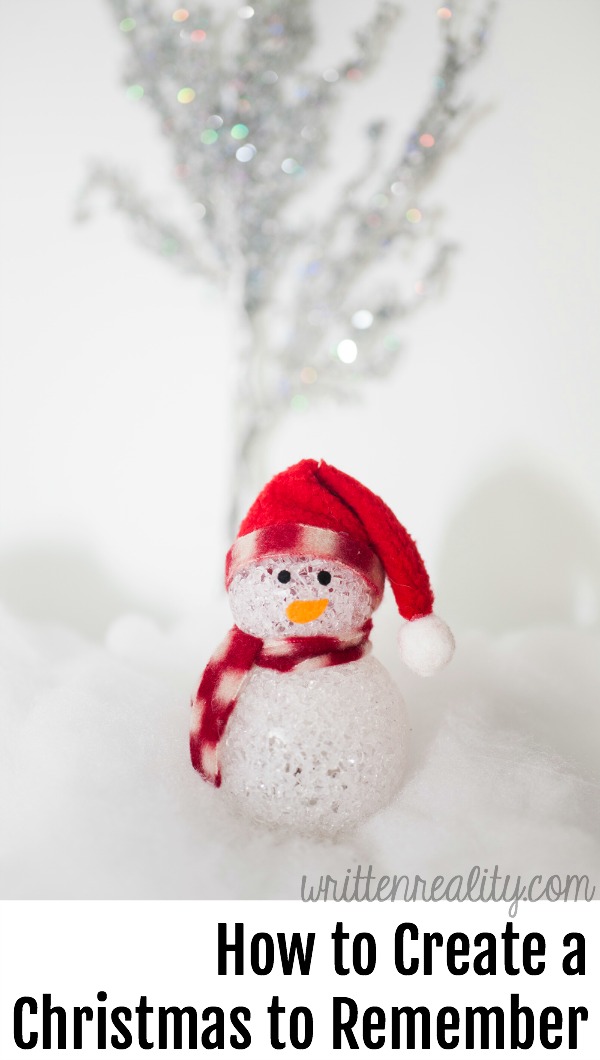 The hustle and bustle of the holidays can sweep us away into a frenzy of carols, cocoa, and tacky Christmas apparel. It's so easy for us to tangle ourselves in the great bargain hunt of the season or consume our time with creating a picture perfect home for the holidays.
Christmas IS the most wonderful time of the year. And it's easy for us to bury ourselves in the idea of it all and miss out on experiencing the hope and joy of its reality.
So how do we wrap ourselves in the fun of Christmas and keep our sanity? How can we offer our families memorable Christmas moments without losing our minds?
3 Questions to Ask for a Christmas to Remember
1. What are you celebrating?
The purpose of the celebration determines how to celebrate. Every year there's a battle over decorations, Santa Claus, and whether or not to say Happy Holidays or Merry Christmas at the store. Though the battle continues, it's really a waste of time.
The rest of the world doesn't care how I celebrate Jesus as the reason for the season. And unfortunately, many of my own celebrations have become so similar to the secular, that any words I may use to defend Christmas appear as empty complaints.
When I first married, I wanted my family to gather at my new home for Christmas. I borrowed my mom's list of recipes and baked all her traditional Christmas goodies. I arranged our tiny living space to add more seating, and then my husband and I spent a day at a Christmas tree farm selecting the perfect tree–well, maybe not so perfect, but it was a BIG one.
Though at the time I was disappointed in how the whole thing turned out, I now look back on that first Christmas with fond memories and laugh at the sight of my mom peeking through the limbs of the huge Christmas tree trying to be encouraging and complimentary. And though it's a fun memory that always brings a chuckle or two, it had nothing to do with Jesus.
My purpose that year was to show off my so-called gifting as the family's newest Christmas hostess. I was consumed by creating the perfect Christmas party and what I imagined was not at all the reality.
Whether your purpose is to build traditions, party like there's no tomorrow, or celebrate the birth of redemption, reminding yourself of the reason guides how you plan to celebrate.
2. How do you want this Christmas to be remembered?
Years from now, when your kids sit around to share memories of Christmases past, the cashmere sweater or latest techno toy won't even be remembered.
Memories are built from moments. Those moments can be filled with peace and joy, tension and stress, or even anger and resentment.
Create the moments you want to remember rather than regret. More important, create moments that convey the purpose of your Christmas celebration in hopes that your family will one day continue celebrating with that same purpose in mind.
3. How can you create the Christmas experience you want this year?
Envisioning your Christmas experience will help you make it a reality. It may not end up as perfectly as planned, but keeping focused on what really matters will make for a much more memorable holiday–with less stress and more good cheer.
What about you?
What's at the top of your Christmas priorities this year? Share your comments with us.
Never Miss a Post
Other Topics You May Enjoy
Best Ever Christmas Games for Family Fun
20 Christmas Movies Every Kid Should See