This post may contain affiliate links. Please see my full disclosure policy for details.
Looking for ways to tackle the cold & flu season this year? Here's how we try to stay healthy at the Smith House, and how we fight those miserable symptoms when we do get them, too.
This is a sponsored post for SheSpeaks/P&G. All opinions are my own.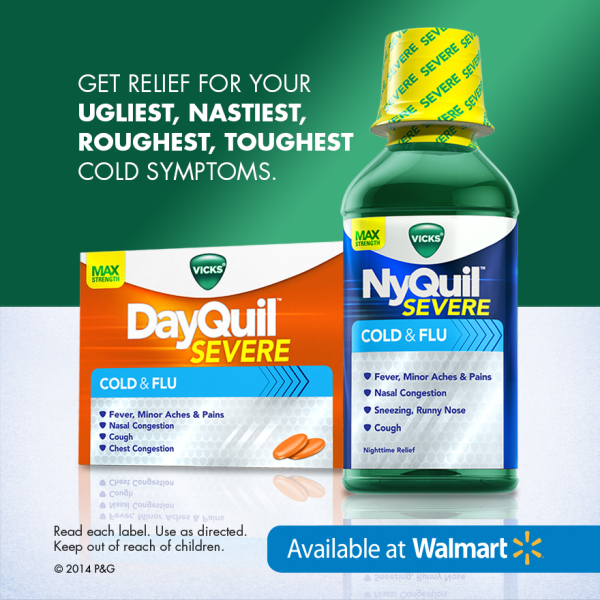 Living in the South, our winters are crazy! One day we're wrapped in scarves and heavy coats, and the next day it's warm enough to wear flip-flops and shorts.
But even during our warmest winters, the season brings along the dreaded Flu Forecast and, regardless of outside temperatures, I do all I can to avoid it sweeping in at the Smith House to make us miserable.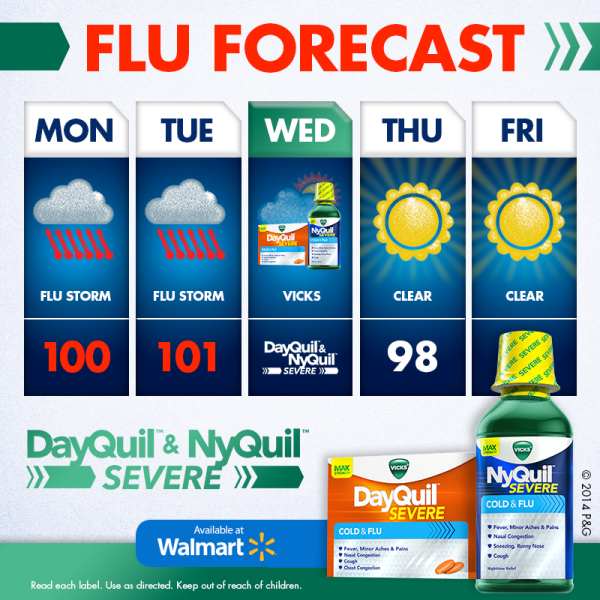 3 Tips to Tackle Cold & Flu Season
#1 Keep Cold & Flu At Bay
There are several obvious ways to help your family stay healthy and keep the cold and flu at bay each year:
Wash your hands to avoid the germs.
Sanitize counters, doorknobs, and other surfaces.
Exercise.
Eat right.
But when cold & flu symptoms hit your household, there are other remedies available to help ease those awful symptoms.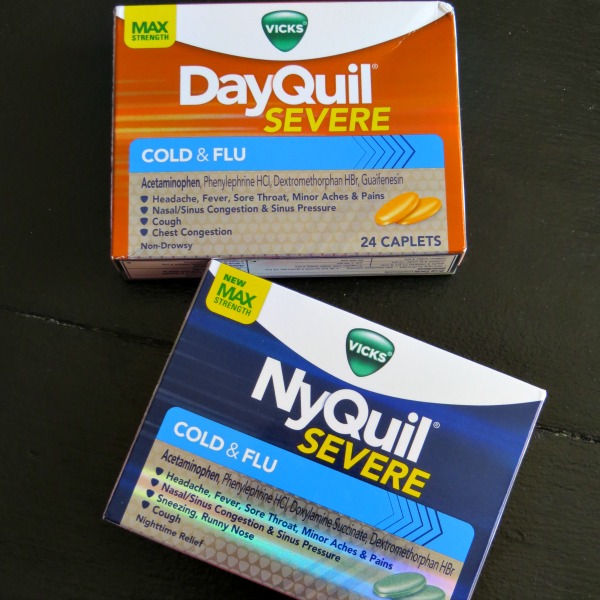 #2 Choose the Right Remedy
The choice, for us, is Vicks Dayquil and Nyquil. It's always been my go-to remedy and that's why I like to keep it on hand.
Cold & Flu #ReliefIsHere
For me, the worst part of cold & flu suffering is the lack of sleep from coughing and the sinus pressure throughout the day. I've never found a remedy that helped me rest as well as Vicks Nyquil, and the Vicks Dayquil continues to ease the symptoms to keep me going during the daytime, too.
Vicks Dayquil and Nyquil relieve:
Nasal congestion
Sinus congestion and pressure
Cough
Minor aches and pains
Headache
Fever
Sore Throat
Runny nose and sneezing
Reduces swelling of nasal passages
Temporarily restores freer breathing through the nose
Promotes nasal and/or sinus drainage
Even better, they're both available in caplets or liquid and they are maximum strength to help you fight against every symptom so that you're then able to tackle your day.
#3 Don't Forget the Soup
For years, we've been sipping on chicken soup to help us through cold & flu season. Many believe its ingredients help upper respiratory infections, but regardless, we all feel comforted by it when we're sick either way.
Try to avoid the cold & flu outbreak by taking those extra precautions, like getting enough exercise and eating a balanced diet. However, if it does hit your family this year, make a quick stop at Walmart for Vicks Nyquil, a warm blanket, and the ingredients to make a comforting bowl of chicken soup.
Stay Connected with Walmart and Vicks Nyquil/Dayquil