This post may contain affiliate links. Please see my full disclosure policy for details.
Last month I decided to kick off the summer with the Summer Reads of South Carolina to share some of my favorite Christian Romance books set along the shores of my state.
Today, I'm kicking off a new Summer Reads series! So each week, I'll share a few of my favorites from different genres and give you the lowdown on each selection.
We could build our own library at the Smith House, with books on every nightstand, gathered in baskets, and lining most of our shelves. That's why for this series, I'll also be consulting my boys on their favorites, too. That way, our list of reads will include all sorts of books from several perspectives.
However, this week it's all about Cookbooks–because I can read a good cookbook just like a page-turning suspense.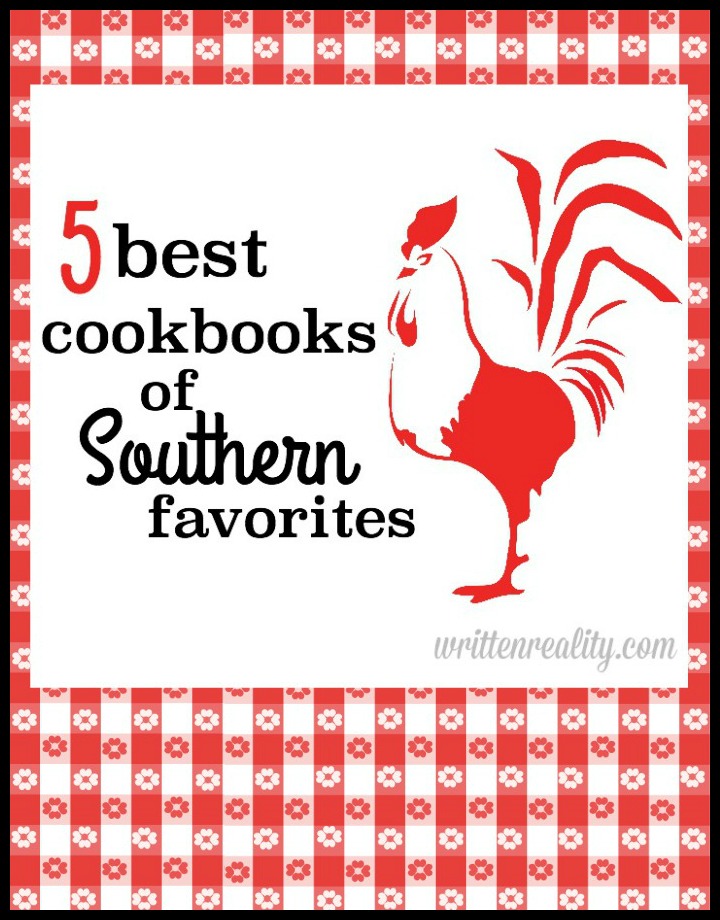 5 Best Cookbooks of Southern Favorites
I was raised on cast iron skillet suppers and soul food like collard greens and black eyed peas. But Southern cuisine is much more than that. It's about farm fresh food and fellowship and thanking God for his bountiful blessings, not only on the table, but within our hearts.
I've rounded up 5 favorite cookbooks to demonstrate the vast variety of Southern cuisine:
This one has 4 generations of Southern cuisine!
BBQ from the South's best pit masters– need I say more?

Who doesn't love a flaky crusted pie?

Nothing describes a Southern Fall day better than football and tailgate parties.

The famous Southern eats with famous recipes included, too!
Southern

Faves at the Smith House

Here are a few of my family favorites, too:

Butter Crusted Parmesan Pork Chops