This post may contain affiliate links. Please see my full disclosure policy for details.

This shop has been compensated by Collective Bias, Inc. and Quaker. All opinions are mine alone. #CollectiveBias #LoveMyCereal #QuakerUp
Looking for a fun snack that's hearty and quick? This no-bake granola crumble is perfect. And it's even hearty enough for a filling breakfast or lunch on the go!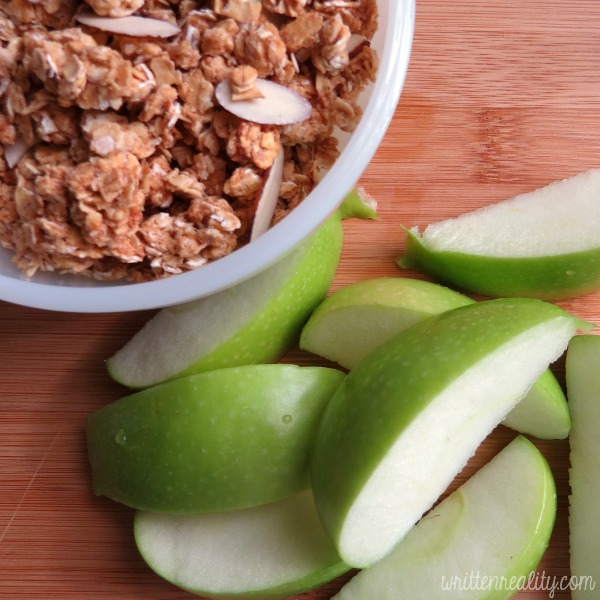 I'm a granola girl. Well, maybe not by urban terms–I like makeup and heels and air conditioning. But when it comes to breakfast, I'm a granola girl because I love its hearty flavor and sweet crunch.
I was raised on Quaker® everything. As a kid, Mama fed us all things Quaker® because it was filling. She believed in a hearty breakfast that could fuel you all the way past lunch. And so I've been a fan of its breakfast variety, from Quaker® Life to Quaker® Oatmeal Squares ever since.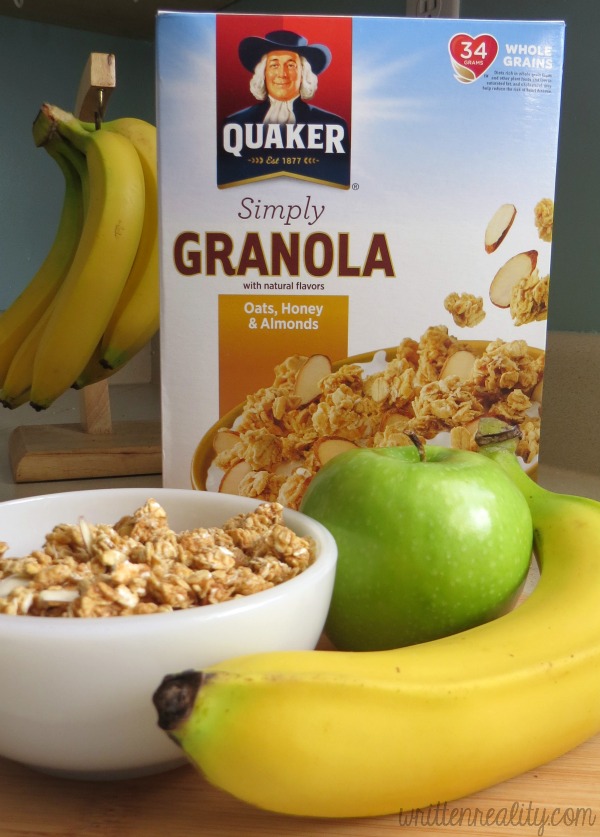 No-Bake Granola Crumble
But now as a mom who's always on the go, I like my granola for snacks and lunch, too.
It's an easy option when I'm in a hurry. It's hearty enough to keep me satisfied until dinner, with that little sweet crunchiness that makes it so great.
So I now make a no-bake granola crumble that I can easily add to any fruit bowl or yogurt for a hearty snack.
I love it with a sliced green apple. Just chop an apple, toss it with brown sugar and cinnamon, and add the topping.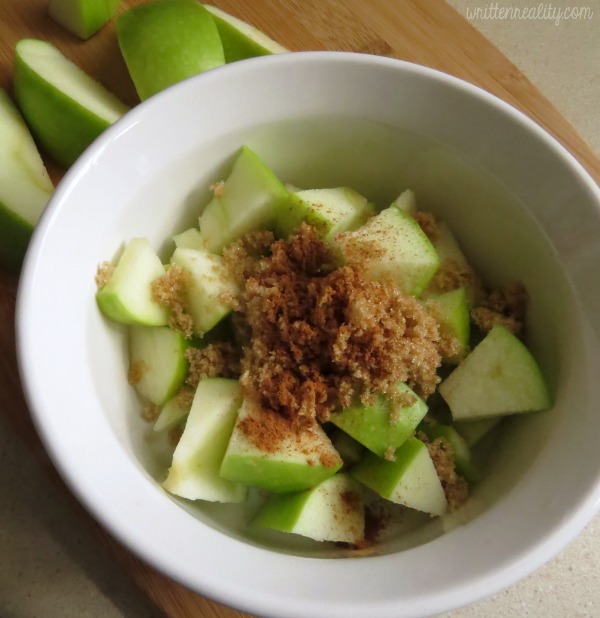 If you want to try my version of No-Bake Granola Crumble, you can find a step-by-step recipe at the bottom of this post. Feel free to print out your own copy, pin it for later, or bookmark this page to revisit when you want a quick snack.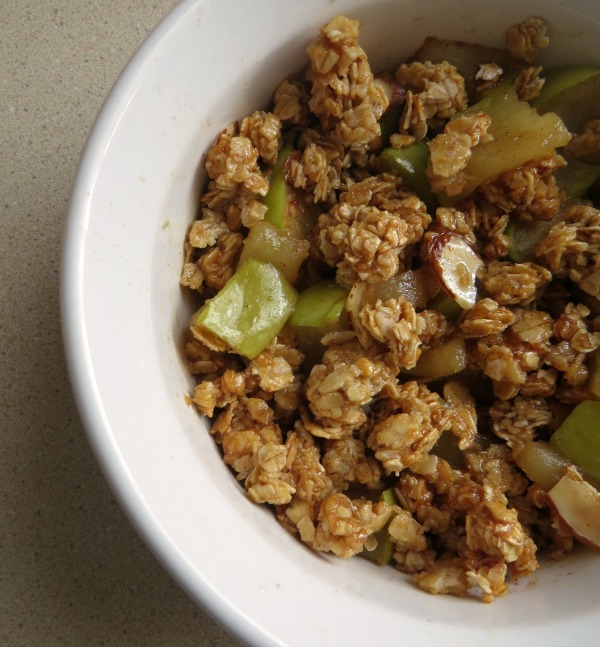 However, it doesn't need to be anything complicated.
Sometimes when I can't stop for lunch, I'll simply sprinkle a little Quaker® Real Medleys® over my yogurt or Quaker® Simply Granola in a bowl of sliced banana.
It takes my snacking to a whole new level and keeps me satisfied with that little extra crunch. I found everything I needed to make my own No-Bake Granola Crumble at Walmart. Just browse the cereal aisle if you plan to make it, and add your own Quaker® oats flavor to vary the crunch.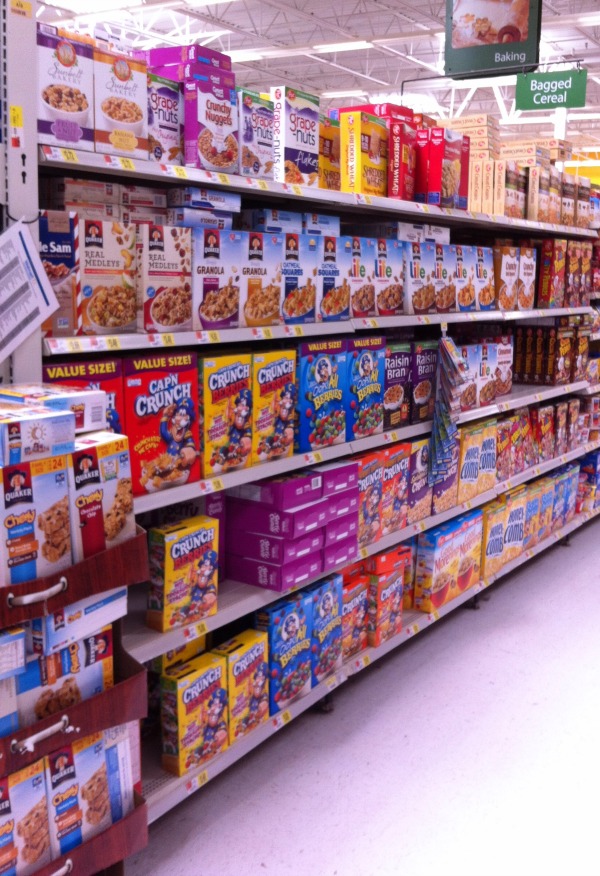 What about you?
What's your go-to granola favorite? Share your ideas with us!
Never Miss a Post