This post may contain affiliate links. Please see my full disclosure policy for details.
Baked Burrito Casserole: This easy casserole recipe is filled with ground beef and loaded with cheese. It's a one dish meal your family will love.


We love Tex Mex recipes at our house. The boys are always asking for Mexican when we go out to dinner and we all love snacking on chips and salsa when we gather around the table enjoying our time together. That's why I am always on the lookout for more Tex Mex recipes.
>>These are our ALL TIME BEST RECIPES for GROUND BEEF<<
This burrito version is a favorite because it blends all the wonderful flavors of what Tex Mex tastes like, with plenty of tortilla and loaded with cheese.

Baked Burrito Casserole
The best part about this recipe, is that it's a Tex Mex casserole. I mean, who doesn't love a deep dish casserole? And I think this is one of the best casserole recipes around.
Just scroll down to the bottom of this page for the printable recipe card and all the yummy ingredients. It is really a super easy casserole to throw together and it's perfect for any day of the week. After trying it, you'll probably want to keep these ingredients on hand.

>>These Quick & Easy Mexican Recipes are Insanely Delicious!<<
The baked burrito casserole comes out nice and creamy and I like to serve it with chips and salsa to give the feel of the Tex Mex restaurant around our own dinner table. Hope you enjoy it as much as we do. This one is such a super easy casserole recipe that is sure to be one of your family favorites, too.
Just a sidenote: You could also add a can of green chilies for a little punch of flavor, or some jalapeño peppers for an extra kick, too.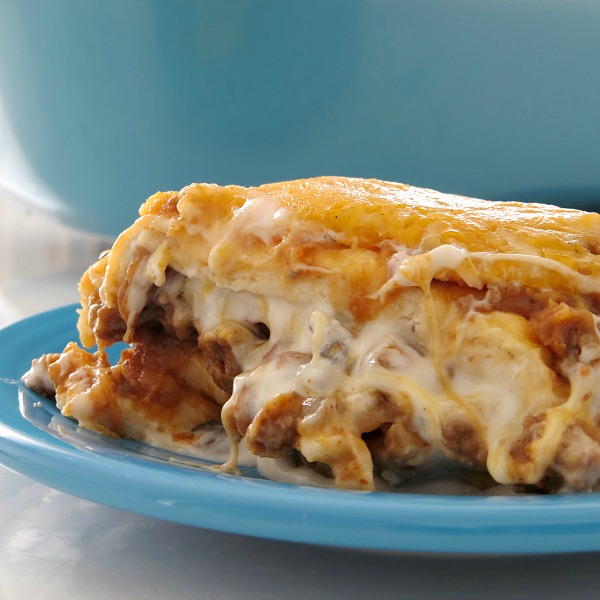 Other Recipes You May Enjoy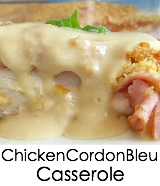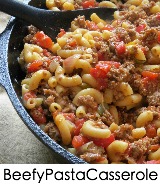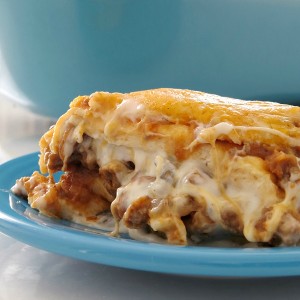 Easy Baked Burrito Casserole
2016-02-18 13:12:23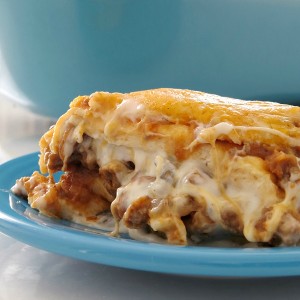 Ingredients
1 pound of ground beef
1 small onion, chopped
1 pack of taco seasoning
1 can refried beans
1 can cream of mushroom soup, undiluted
1/2 cup sour cream
1 pack large flour tortillas
2 1/2 cups of shredded Mexican blend cheese
Instructions
Preheat oven to 350 degrees.
In a large skillet, cook the ground beef and onion until the beef is no longer pink and drain.
Add the taco seasoning and refried beans and heat through.
In a separate bowl, blend the mushroom soup with the sour cream. Then spread half of the soup mixture in the bottom of a baking dish.
Add a layer of 3 flour tortillas to the top of the soup mixture. You will need to cut or tear the tortillas and overlap them.
Spread on a layer of the ground beef mixture and top with about a cup of cheese.
Repeat all of these layers and top with the remaining cheese.
Bake for about 20 minutes until cheese is nicely melted. Enjoy!
Written Reality https://writtenreality.com/