This post may contain affiliate links. Please see my full disclosure policy for details.
This "Bee My Valentine" card printable shares an extra special trinket that's fun and practical, too!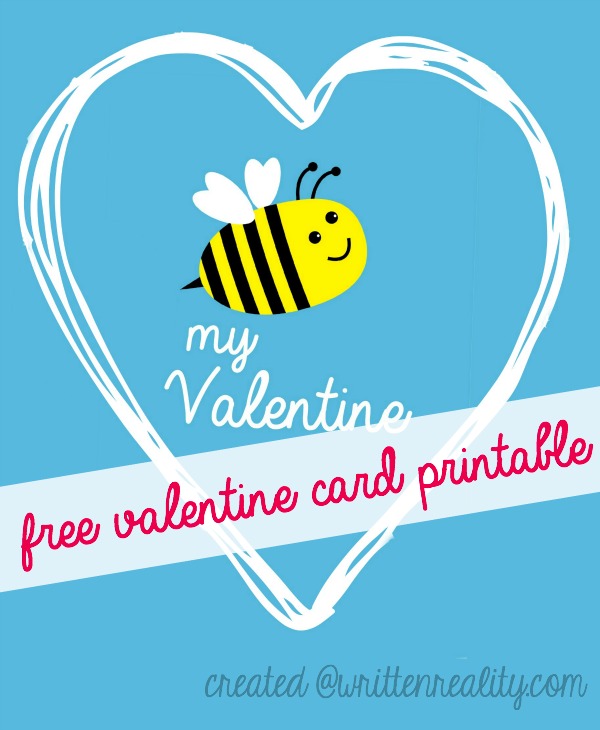 Need a fun extra special Valentine card for a teacher, neighbor, or friend?
Let's face it. Sometimes we need a little something special that's not included in our prepackaged box of Valentines. Sometimes those little cards aren't quite the message we're going for or they don't include extra trinkets we want to share.
The "Bee My Valentine" expression was the perfect way to share a little extra trinket. Even better, not only was it a fun one, it's super useful, too.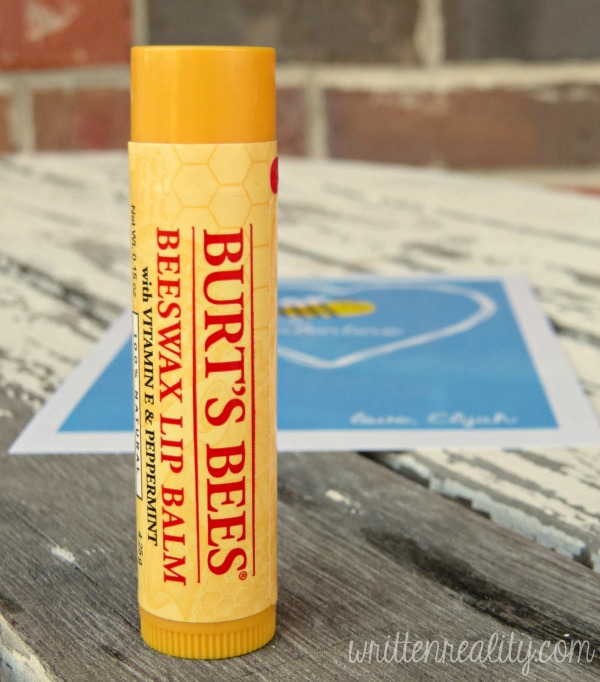 I love lip balm. Seriously.
I've actually been accused of having a lip balm problem. And I keep a tube of some sort of lip balm in my nightstand, desk drawer, and, of course, a couple of sticks in my purse.
As a kid, I had the Kool-Aid curse. Which means my mouth was always stained with a chapped circle around it because I couldn't quit licking my lips in the winter when our wood-burning stove dried them and the cold wind made them worse.
So now, I'm a lip balm mom who buys everyone their own tubes to keep in their coat pockets and tucks them in Christmas stockings and other gifts, too.
For this one, I picked up a tube of Burt's Bees lip balm. It was the perfect addition to my Bee My Valentine printable, and it's an inexpensive gift that anyone would appreciate.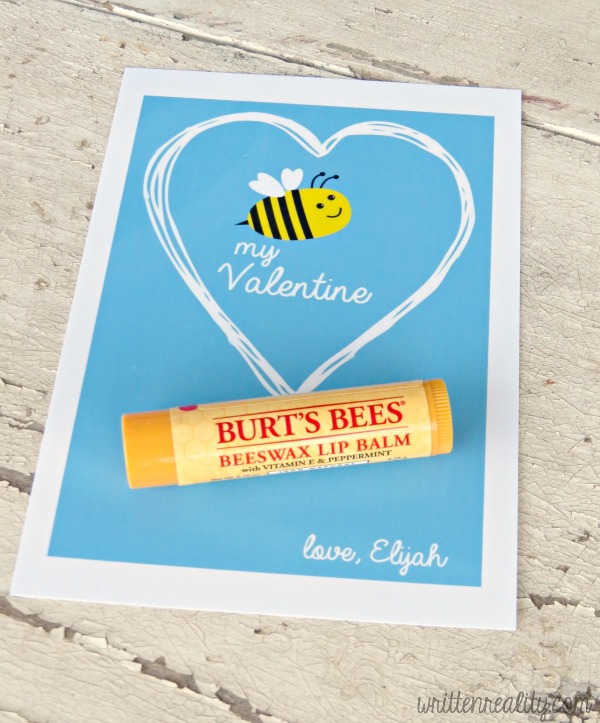 Bee My Valentine Card Printable
Here's what I used to make mine.
Materials Needed:
Bee My Valentine Card Printable
I used the foam mounting dots because it's what I had on hand. They worked just fine, but if I had them, I think I would have preferred using the glue dots for this project, instead.
Again, just use what you have available.
Be creative with the crafting supplies you already have so that you actually use them rather than hoard them.
For all us eager crafty types, you know what I'm talking about.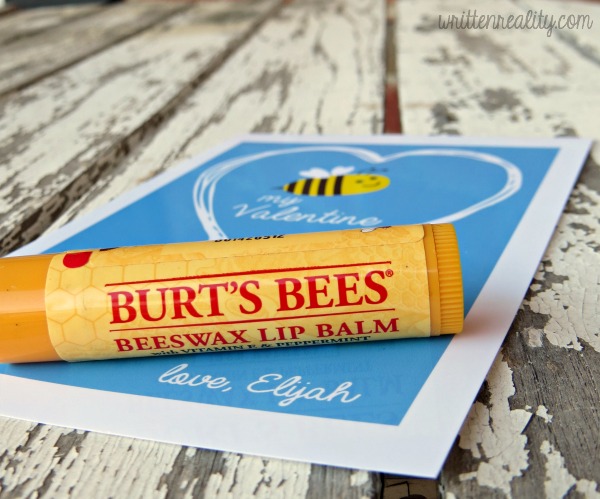 This Valentine card printable was my favorite. I love how the bumblebee is the focal point and how well it ties in with the beeswax lip balm treat.
Sharing gifts with friends doesn't need to be expensive or time-consuming. Just think of those little extra ways to show you care and add a fun little saying to express your thanks.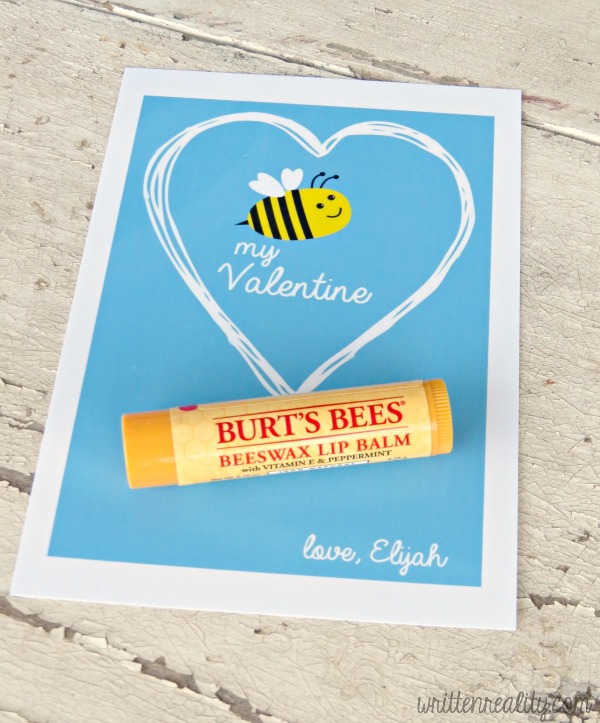 Feel free to print this out for your own use or pin it for later.
Here's the link again: Bee My Valentine Card Printable

Other Topics You May Enjoy