This post may contain affiliate links. Please see my full disclosure policy for details.
This shop has been compensated by Collective Bias, Inc. and LISTERINE. All opinions are mine alone. #BackToBold #CollectiveBias
Best Shower Caddy for College : Need help getting your student ready for college? Here's how to build the best shower caddy for college to jumpstart their school year for their new campus living experience.

This back to school season is a big one for us because it's my 18 year old son's first year in college. As a mom, I've been spending the summer prepping myself for such an adjustment. It's going to be a pretty big change with him over 5 hours away. Mostly, though, I've been helping him with checklists and planning for the basics of dorm life. That way, he'll remember all those little essentials you don't even realize you use until you're out or you've forgotten to include them in your shower tote. We want to keep this from happening.
Best Shower Caddy for College
To help him adjust to college dorm living, we built a shower caddy for college along with a simple checklist to make sure he keeps up with all those essentials throughout his school year, too.
Here's a list of the basics every student needs to build the best shower caddy for college.
Sturdy Shower Tote
The first thing you need to invest in is the shower caddy itself. Make sure to choose one that's roomy enough to carry all those shower essentials and includes a strap or handle. I like the mesh material type with all those handy compartments that keep your shower essentials from becoming grimy.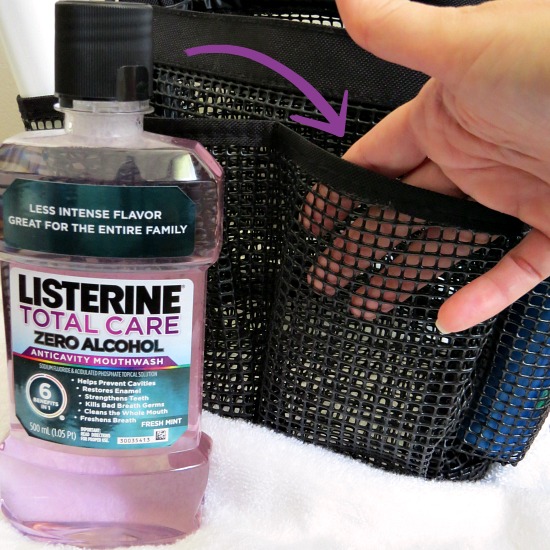 Shower Shoes
Don't forget those flip-flops! Make sure your college student has a designated pair of shower shoes for his trips back and forth down the dorm hall to the shower. I wouldn't invest too much in them. After all, they're only for the shower. An inexpensive pair of flip-flops that can fit in the side of the shower caddy for easy storage would be the perfect choice.
Towels and Wash Cloths
I picked up a few white towels and wash cloths for my son to take with him to college because I just think white linens are easier. You don't have to worry about the colors fading and they can handle pretty much any kind of way you wash them in the laundry.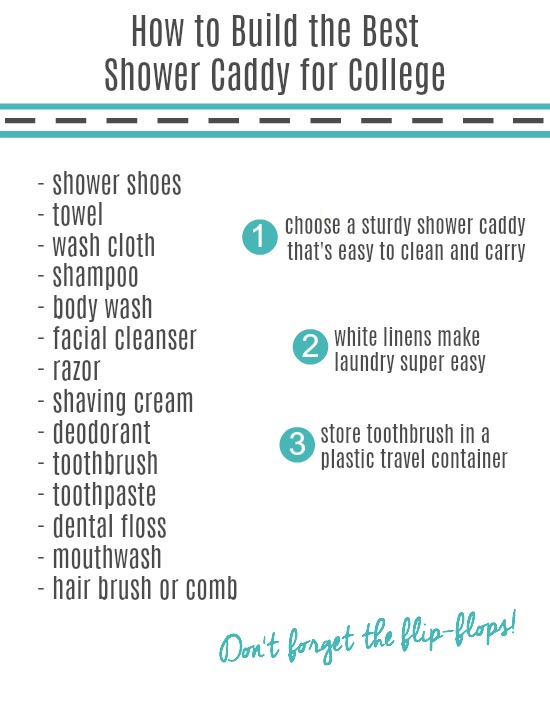 Basic Toiletries
The best shower caddy for college includes all those basic toiletries. I've included a checklist for these, so be sure to print out your own copy to make building the best shower caddy for college super easy.
Best Shower Caddy for College Printable Checklist
shampoo
body wash
facial cleanser
razor
shaving cream
deodorant
hair brush or comb
toothbrush
toothpaste
dental floss
mouthwash
Hover over the image below for purchasing options: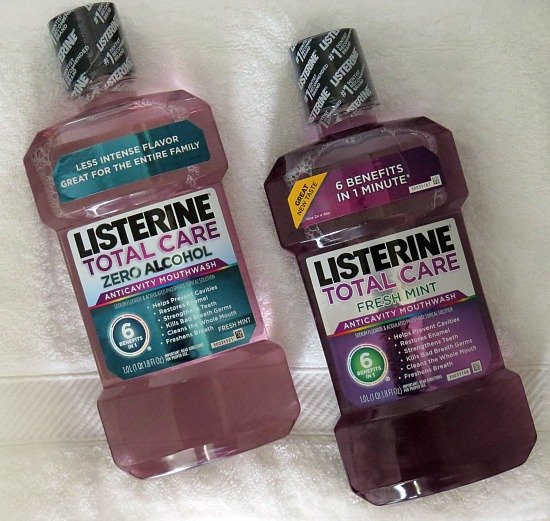 Have you tried the LISTERINE® TOTAL CARE mouthwash? We picked up a large bottle of this one because it's more complete* than any other mouthwash out there. It kills bad breath germs, cleans the whole mouth, restores minerals to enamel, helps prevent cavities, freshens breath, and has up to 7x greater fluoride uptake than the ACT® mouthwash brand for strong teeth.**
There's also a LISTERINE® TOTAL CARE ZERO ALCOHOL version. This one has a less intense minty flavor that helps prevent cavities, kills bad breath germs, strengthens teeth, restores enamel, and has a greater reach than just brushing and flossing because it's 100% coverage on teeth, between teeth and along the gum line.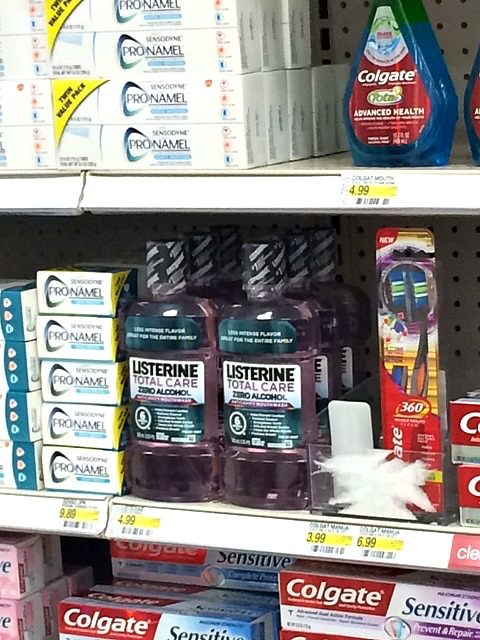 I grabbed mine at Target and right now there's a special discount offer. If you buy 3, you'll get a $5 Target Gift Card. The offer is good (6/29-9/9) and will be valid online and in-store, so go ahead and take advantage of this one as soon as possible.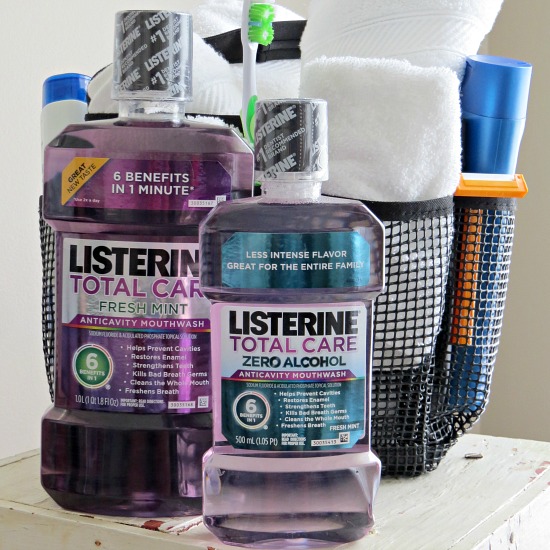 *Among OTC fluoride rinses
**In a lab study