This post may contain affiliate links. Please see my full disclosure policy for details.
We're continuing our Christmas Truffles & Bonbons series this week with a milk chocolate version your family will love! Today at the Smith House, it's all about old fashioned Caramel Cream Bonbons. They're super easy to make and perfect for gift-giving, too.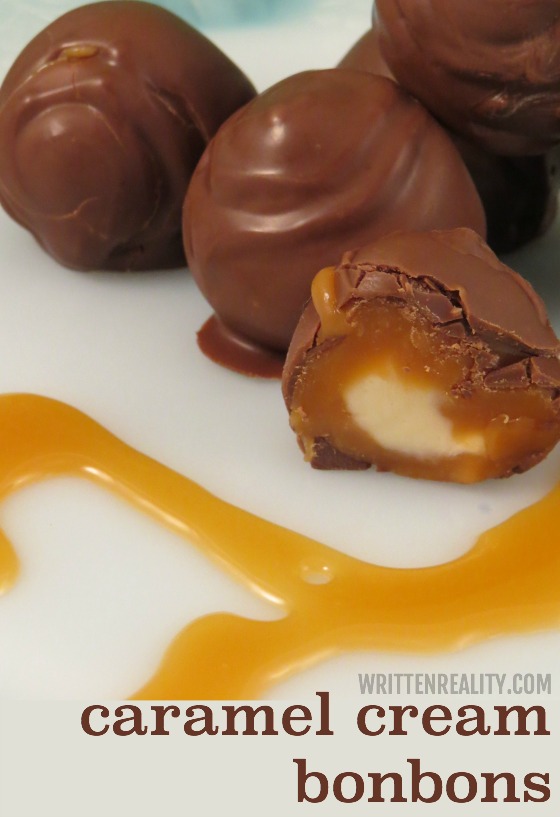 My husband is loving Saturday mornings right now. It's the time I've designated to experiment with various flavors and ideas for my Christmas Truffles and Bonbons collection. And suddenly, he's up and ready to 'help' way earlier than he's ever been on any Saturday morning before.
This week, I'm sharing one of my favorites–Caramel Cream Bonbons–with a creamy caramel center reminding me of those old fashioned Goetze's Bullseye treats.
I imagined a bonbon with a bullseye center would be a sweet one and I'm happy to say that this one developed into one spectacular surprise.
The creamy center is an added bonus, and gives just the right balance between the milk chocolate and caramel, too.
Caramel Center Bonbons
I used the same melting technique for this recipe as I always do, by slowly melting the dipping chocolate using a double boiler insert, so that my chocolate was perfectly melted and stayed within the temperatures I needed while making my treats.
I also used Bada Bing Bada Boom Dipping & Coating Milk Chocolate from Chocoley.com, as well as their prepackaged cream center and caramel. You could easily create plenty of these bonbons with a small package of each item, so you may want to try different varieties, too.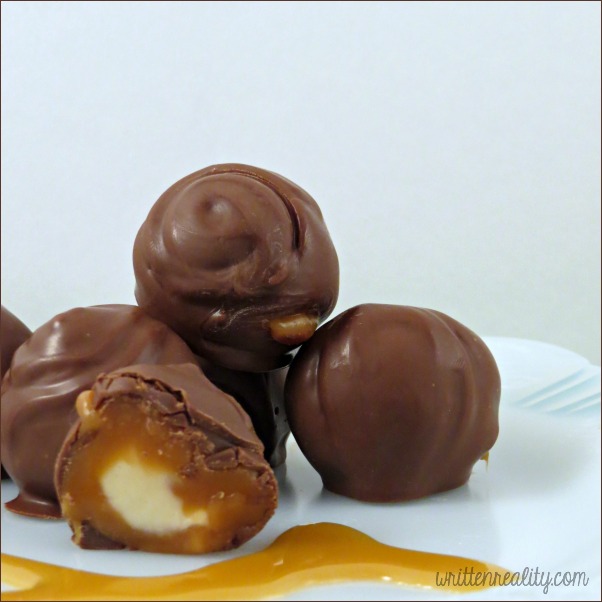 For the full recipe, just scroll to the bottom of this post. Feel free to bookmark it, pin it for later, or print your own copy. –enjoy 🙂
Other Recipes You May Enjoy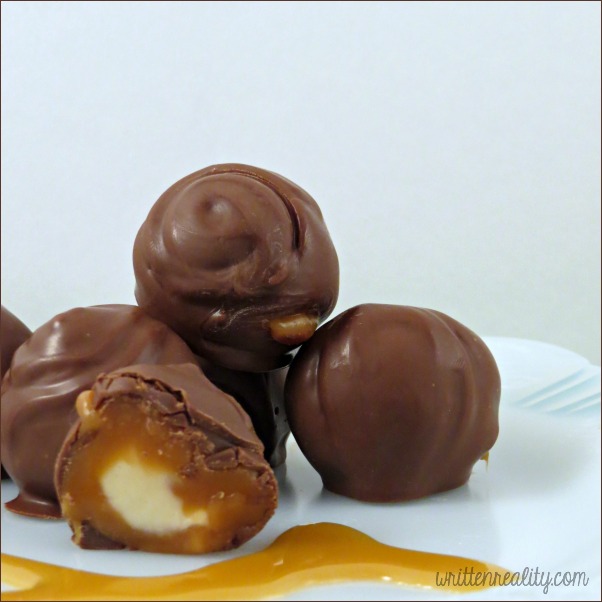 Caramel Cream Bonbons
2014-11-10 09:39:58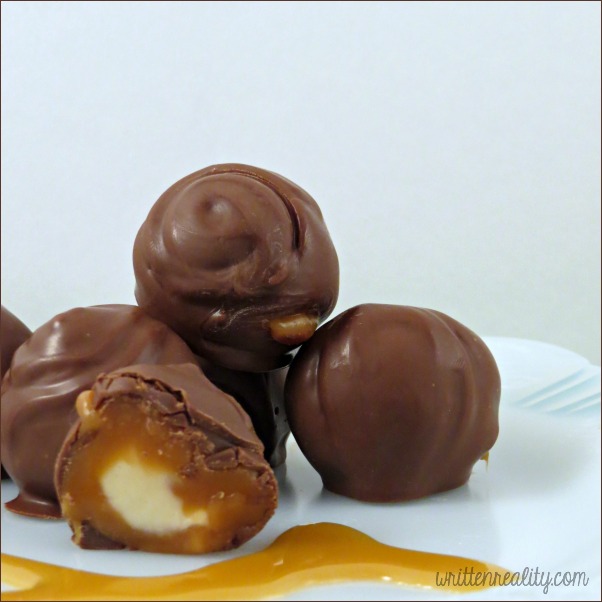 Ingredients
1 lb. gourmet caramel
1 tub of cream center (vanilla or buttercream)
2 lbs. dipping chocolate
Instructions
Pinch off a small portion of butter cream and roll into a ball.
Pinch off a small portion of caramel and wrap around the butter cream ball.
Place caramel cream balls on waxed paper or heavy dipping sheets and set in refrigerator.
Slow melt dipping chocolate according to package directions.
Using fork or dipping tool, dip each chilled caramel cream ball in melted chocolate and place on heavy dipping sheet.
Cool in the refrigerator for just a few minutes to set.
Written Reality https://writtenreality.com/