This post may contain affiliate links. Please see my full disclosure policy for details.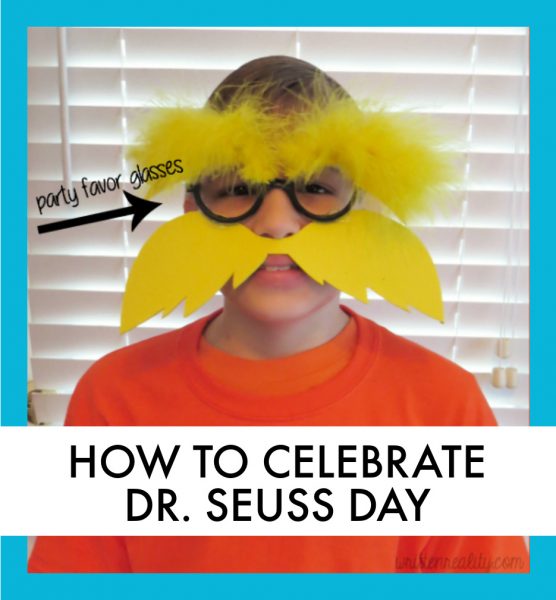 Why Do We Celebrate Dr. Seuss?
Dr. Seuss wasn't a real doctor, but he was a real person. Born on March 2, 1904 as Theodor Geisel in Springfield, Massachusetts, he later chose the pen name, Dr. Seuss, to write and illustrate his many picture books for children.
Starting out, Theodor Geisel had his cartoons and humorous articles published in Judge which at the time, was the leading humorous magazine in America. He also was published in several other popular magazines and even coined the then popular phrase, "Quick, Henry, the Flit!"
In 1937, after 27 rejections, Theodor Geisel, aka Dr. Seuss, published his first book, And to Think That I Saw It on Mulberry Street.
Theodor Geisel wrote and illustrated 44 books and won many awards throughout his lifetime, such as the Pulitzer Prize, an Academy Award, three Emmy Awards, three Grammy Awards, and three Caldecott Honors.
What made his work so popular and stand the test of time? I think it was his writing philosophy about reaching his audience. "Children want the same things we want. To laugh, to be challenged, to be entertained and delighted." -Theodor Giesel
Through his whimsical characters and tongue-twisting rhymes, Dr. Seuss has helped countless children learn to read while falling in love with the process of reading itself.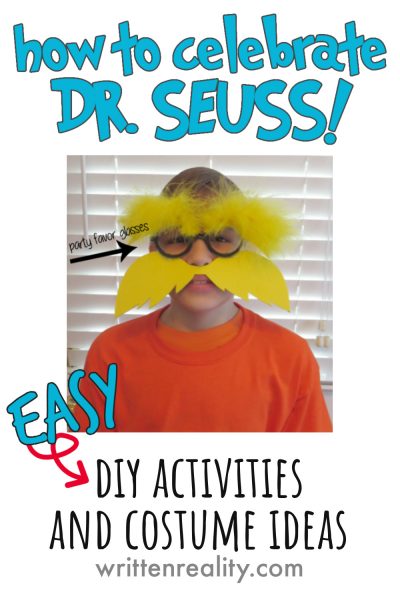 What are some Dr. Seuss activities?
Today we celebrate Dr. Seuss' contribution to children's literature by celebrating Read Across America on his birthday, March 2nd, each year.
Dr. Seuss' birthday has now grown into a weeklong celebration for many schools throughout the country. And all sorts of fun activities are planned for teachers, students, and even their families to join in the fun. Here are some of the fun ways people are celebrating.
---
Easy Ways to Celebrate Dr. Seuss Day
If you don't have the resources or time to complete on of the above activities or you don't have that book in mind, there are lots of other ways to celebrate Dr. Seuss Day. Here are just a few easy ones.
Throw a Dr. Seuss birthday party. Eat cake, wear party hats, and read your favorite Dr. Seuss books!
Dress up as your favorite Dr. Seuss character. Scroll down in this post to the Dr. Seuss Characters table for plenty of ideas.
Create your own Dr. Seuss inspired character. Bonus: Write your own rhyming story about it.
Watch a movie adaptation. I've listed some of our favorite movie adaptations as well as a couple of good audio dramas you can online.
Listen to an audiobook version and follow along.
Dr. Seuss Movie Adaptations to Celebrate
What are the most popular Dr. Seuss books?
Out of all of the books written and illustrated by Theodor Geisel, the most popular Dr. Seuss books are Fox in Socks, The Cat in the Hat, Green Eggs and Ham, Happy Birthday to You, How the Grinch Stole Christmas, Oh, the Places You'll Go, The Lorax, Hop on Pop, and One Fish Two Fish Red Fish Blue Fish.
Here is a list and plot summary of the most popular to add to your child's library or to your own collection.
Fox in Socks
(1965) featuring Fox and Knox and their tongue-twisting rhyming adventure.
Green Eggs and Ham (1960)
Green Eggs and Ham has sold over 8 million copies all over the world! It's the story of Sam-I-Am trying to convince the unnamed character to taste the green eggs and ham.
Here's an interesting fact about this one.
Green Eggs and Ham is made up of 50 words: a, am, and, anywhere, are, be, boat, box, car, could, dark, do, eat, eggs, fox, goat, good, green, ham, here, house, I, if, in, let, like, may, me, mouse, not, on, or, rain, Sam, say, see, so, thank, that, the, them, there, they, train, tree, try, will, with, would, you.
Apparently, there was some sort of bet about word counts between the publisher and Dr. Seuss.
Happy Birthday to You (1959)
Happy Birthday to You is an awesome book to share with a child on his/her birthday. It follows the Birthday Bird in the land of Katroo as it throws an amazing party for the reader's super special day.
"Today you are you, that is truer than true. There is no one alive who is youer than you."
How the Grinch Stole Christmas (1957)
How the Grinch Stole Christmas follows the grinch who doesn't like Christmas and tries to put a stop to the celebration by stealing all the gifts down in Whoville.
Hop on Pop (1963)
Hop on Pop is part of the beginner book series. It's really a collections of short rhyming poems about different characters.
Horton Hears a Who (1954)
Horton Hear a Who tells the story of Horton the elephant saving Whoville from the evil animals that harass him.
"a person's a person, no matter how small"
I Am Not Going to Get Up Today (1987)
I Am Not Going to Get Up Today is about a boy who decides to stay in his nice warm bed and decided that his family, police, neighbors, even the U.S. Marines can't disturb him, now matter what kind of noise they make.
I Can Read With My Eyes Shut (1978)
I Can Read With My Eyes Shut takes us on a journey with the Cat in the Hat as he shares with his son the fun adventures of reading.
Oh The Places You Can Go (1990)
Oh The Places You Can Go is his last book published during his lifetime. Sharing the journey of life and its challenges, this one is often given to graduates and to those celebrating a milestone or achievement.
Oh The Thinks You Can Think (1975)
Oh The Thinks You Can Think is all about thinking and using your imagination to think great things.
The Cat In The Hat (1957)
The Cat In The Hat follows the story of a cat in a tall hat who shows up at Sally and her brother's house to cause lots of mischief one rainy day while their mother is away.
One Fish Two Fish Red Fish Blue Fish (1960)
One Fish Two Fish Red Fish Blue Fish is a simple rhyme telling the story of Jay and Kay and all of their imaginative pets and friends.
The Lorax (1971)
The Lorax tells the story of the Lorax who "speaks for the trees" and confronts the Once-ler who is destroying the environment for thoughtless and selfish gain.
The Foot Book (1968)
The Foot Book is all about opposites explained by using the various types shapes and sizes of feet.
Mr. Brown Can Moo, Can You? (1970)
Mr. Brown Can Moo, Can You? is the story of Mr. Brown who can imitate all kinds of animal sounds, making this one great fun for exploring onomatopoeia.
---
DR. SEUSS QUOTES EVERY KID SHOULD KNOW
What are the Dr. Seuss characters?
There are so many Dr. Seuss characters that it's hard to even create a list of them. However, there are a few the seem to be most popular.
These Dr. Seuss characters are the most popular. I've also included links to great DIY costume ideas for them, too.
Dr. Seuss Characters and Costume Ideas written reality.com
---
What is the Dr. Seuss font?
Who doesn't love the playful typography of Dr. Seuss books? It's part of the charm of reading the books and to me, the font is just as important as the illustrations and stories themselves.
If you are looking for the Dr. Seuss font to use for creating your own fun Dr. Seuss signs or activities, here are a few places where you can download Dr. Seuss fonts for free.
Oh, The Places You Will Go Font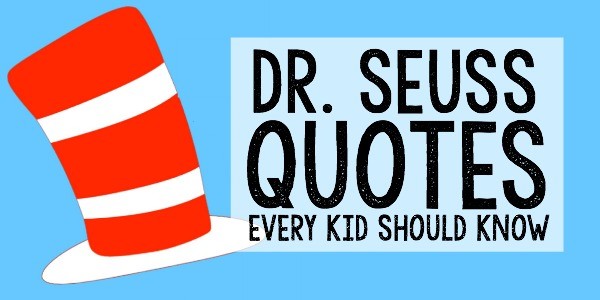 ---
Other Fun Topics You May Enjoy
If you love reading aloud picture books, then check out these fun topics, too!
10 Caldecott Books Every Kid Should Read
20 Science Fiction Books For Boys