This post may contain affiliate links. Please see my full disclosure policy for details.
This shop has been compensated by Collective Bias, Inc. and its advertiser. All opinions are mine alone. #CollectiveBias #TasteTheSeason
Looking for a fun and easy way to celebrate with family and friends during the holidays? Host a Coffee & Cocoa Party! It's a party your friends will be raving about that's super easy to create, inexpensive, and loads of fun.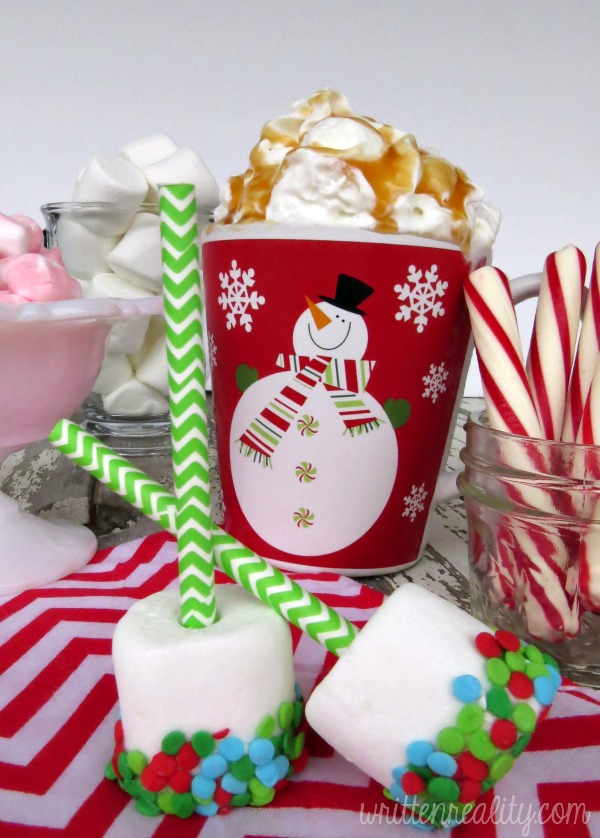 As a mom on the go, I'm always looking for fun ways to celebrate with family and friends without spending too much money or too much time slaving over a hot stove. I want to spend time with my people, NOT my pots and pans. So over the years, my parties have become much more relaxed and easier on me and my wallet.
Hosting a Coffee & Cocoa Party is one of my favorite ways to celebrate. It's an inexpensive way to enjoy your company without the fuss over what to cook, what to wear, or how to set the table so that it looks as good as the magazine picture you hoped to recreate.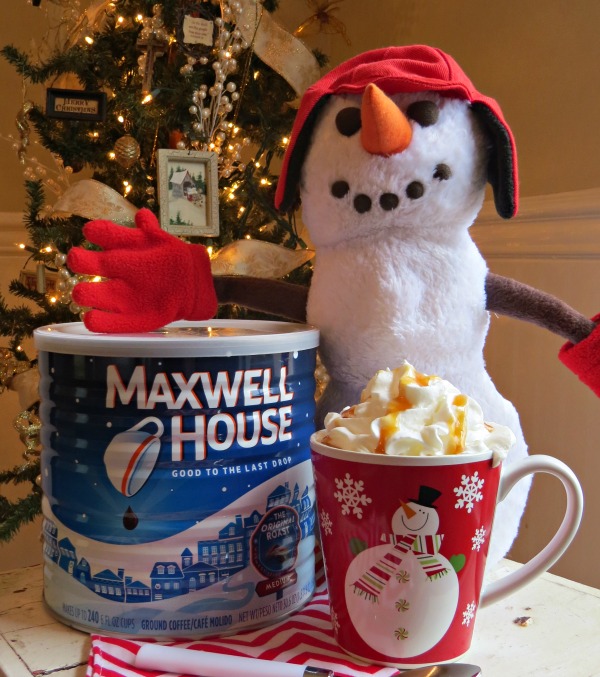 Coffee and Cocoa Party
For me, coffee is my comfort. And through the years, the best moments have been shared as the party came to a close and everyone sat around drinking coffee and cocoa, enjoying those last few moments with casual conversation and leftover treats.
The holidays should be about your relationship, not your perfectly baked ham or some expensive catered event.
With a Coffee & Cocoa Party you're skipping the formalities to head straight to the dessert! Here are a few simple tips to host your own Coffee & Cocoa Party this year:
#1 Casual Invites
Set the casual mood for your party beforehand by sharing these festive invitations with your friends.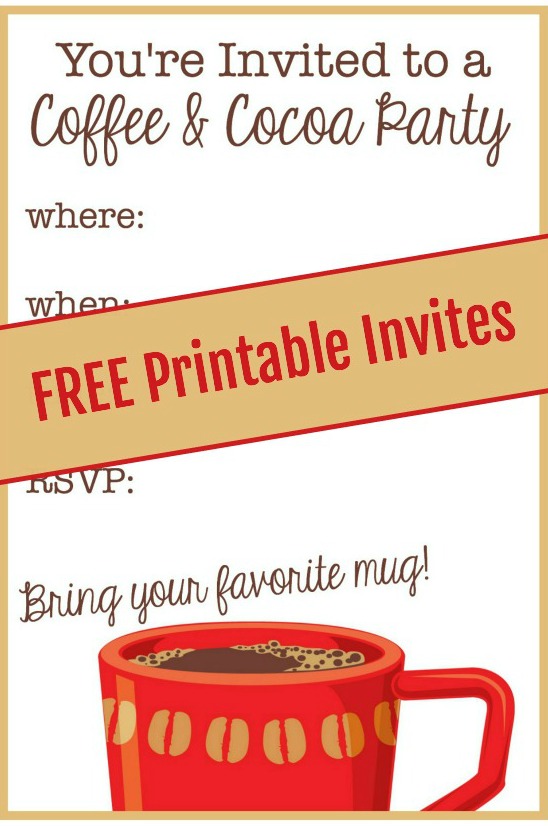 Requesting guests to bring along their own favorite coffee mugs triggers homemade fun from the start. It lets your guest know that this party is all about the comforts of home and casual conversation.
Click here to print your own invitations to fill out and share with your guests: Free Printable Coffee & Cocoa Party Invite Cards
#2 Coffee, Cocoa, and Creamers
I already had the basics for creating homemade cocoa. So for this one, I headed to Wal-Mart for extra Maxwell House coffee–um, I keep a pot brewing pretty much all day–a couple of flavored creamers, whipped cream, and a few other toppings we love, like marshmallows and caramel.
I spent less than $20 for all of it, including ingredients I purchased to whip up a couple of extra treats.
#3 Sweet Sides
Again, the sweet sides shouldn't be a hassle. Bake a batch of cookies or pick up a variety of candies, like peppermint sticks and chocolate, that go well with hot drinks.
Here's a fun recipe that goes well with coffee and cocoa, too. It's super easy and looks great on the plate:
Funfetti Marshmallow Pops
To make these super easy treats, I used Jet-Puffed Marshmallows, paper straws, Christmas sprinkles, and corn syrup. That's it!
I cut the straws in half, but you could easily use lollipop sticks to make them, too.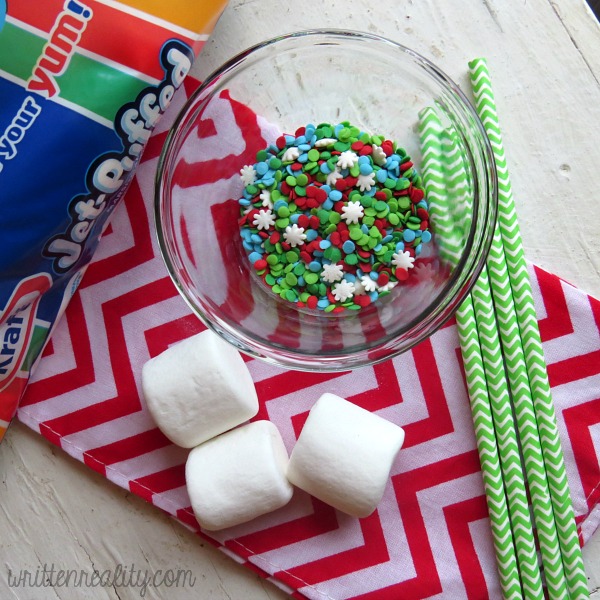 Just insert the stick or paper straw into the marshmallow, brush on a little corn syrup, and cover with sprinkles.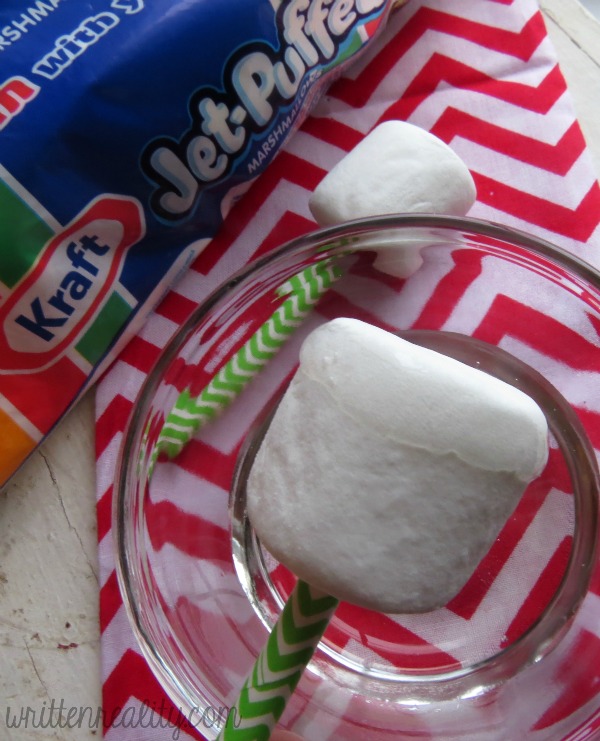 Another option would be melted caramel coated with chopped nuts, sprinkles, or graham crackers crumbs, too.
Funfetti Marshmallow Pops are super easy to make, go great with coffee and cocoa, and add a little color to the plate at your party.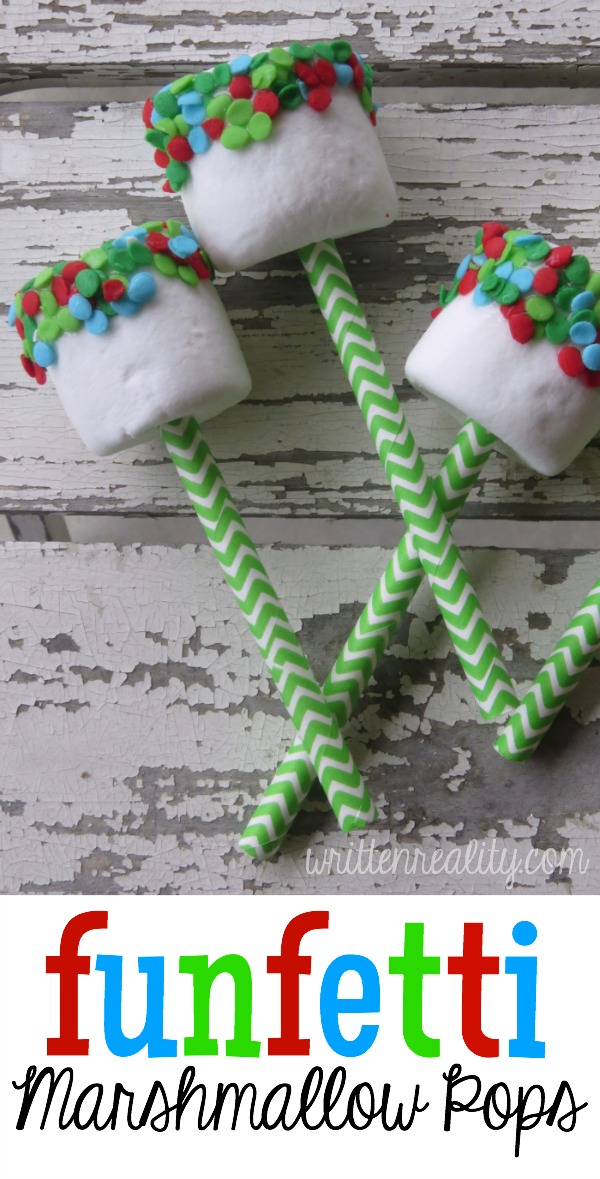 So this year, why not kick the fancy to the curb and host a casual Coffee & Cocoa Party? Your guests will love it–and your family will too. 🙂
For more inspiration, check out the Cooking Up Good website. It has recipes, sweepstakes, and coupon savings, and plenty more for dinner ideas and awesome prizes, too.