This post may contain affiliate links. Please see my full disclosure policy for details.
Daily House Cleaning Checklist : Want to keep your house clean easily? Use this free daily house cleaning checklist to make keeping your house tidy super easy and fast, too!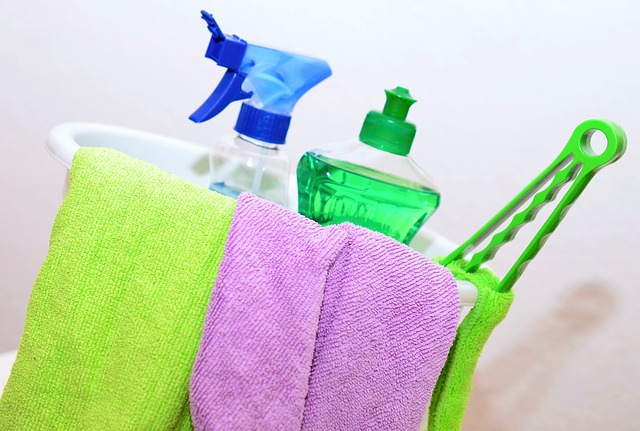 I love checklists. They make things so much easier for me, and when I am able to quickly check off all of those little boxes by each step, I feel productive and know that I've accomplished the things I set out to do for the day.
>>Check out our favorite 25 FREE Printables to Organize Your LIFE<<
But checklists are so much more than helping you feel great about your successes. They are also the best tool to keep you organized. So today I am sharing a super simple daily house cleaning checklist that you can use to get those household chores done every single day in no time.
Even better, after a few days of checking off the list, you'll be able to make it a habit and incorporate these house cleaning tasks into your daily routine without even thinking much about it.
Daily House Cleaning Checklist
If you've read my 5 Tricks to Keep Your House Clean Forever, then you already know that I am all about routine and making it quick and easy. So here are the steps I take each morning so that my house is always neat and clean.
It's really most of what I accomplish within my 5 tricks but broken down in a more detailed fashion. That way, you can see just how quick it is for me to keep things clean and organized.
Just know, however, my daily house cleaning checklist is based on an already organized system. First, declutter and get every room in your house organized.
If you need some ideas or help with decluttering your home, then check out How to Declutter Your Home Quickly and Super Easy Secrets to Actually Declutter Your Home. It's a great place to start. After that, use this daily house cleaning checklist to keep your house clean forever! Seriously, it really is that easy.
Tidy the Bedroom
Make your bed as soon as you climb out of it. This one step is so simple, but it really changes the appearance of your room. And, if you do that first thing in the morning, you've already started your day with a sense of accomplishment.
Pick up and put away any clothes.
Tidy the nightstand.
Tidy the Bathroom
Wipe down the sink, counters, and mirror.
Give your shower/tub a quick swipe with cleaning spray.
Wipe down the toilet with a disinfectant spray.
Shake out the rugs.
Replace the dirty towels.
Tidy the Kitchen
The last thing I do every night before bed is make sure my kitchen sink is emptied of any dishes and is sparkling clean. I also make sure my kitchen counters are wiped clean, too. My family knows a tidy kitchen makes my life happier. 😊
Empty the dishwasher.
Shine the sink.
Clear the counters.
Wipe down all surfaces and appliances.
Spot wipe the floor.
Sweep the floor and shake out the rugs.
Replace the dish towel with a clean one.
Tidy Living Areas
Put away any items that were forgotten the night before. (We practice a 10 Minute Tidy Sweep before bed to save time in the mornings on this one).
Fluff the sofa pillows.
Wipe down end tables and other surfaces.
Sweep or vacuum the floor.
Keep Your House Smelling Fresh
This is not really part of the daily house cleaning checklist, but I thought I would mention it since it is part of my daily routine. After I've quickly gone through all of my daily house cleaning tasks, I refill my essential oil diffuser with some sort of fresh scent and place it in our main living area. It really freshens the air and is a great welcoming scent for my family when the walk in the house in the afternoons after a long day at school and work.

Other Topics You May Enjoy