This post may contain affiliate links. Please see my full disclosure policy for details.
Check out these free printable dinner conversation starters for summer vacation. Just print your copy and share with your family at dinnertime this evening.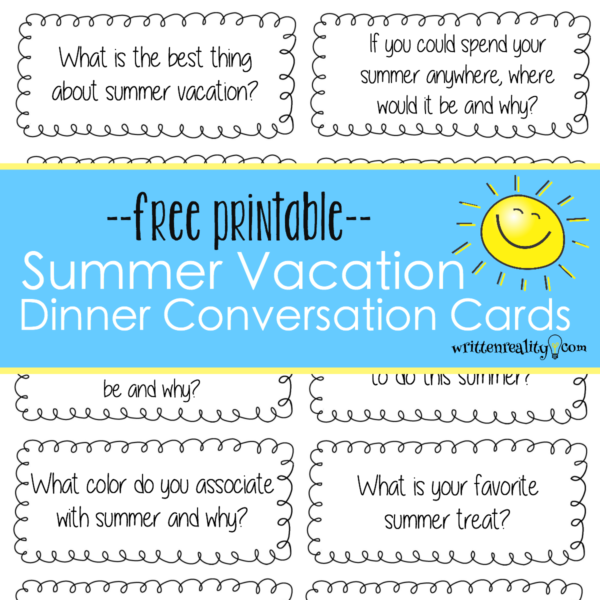 If you've spent some time here at Written Reality, then you know how much we love dinner games at our house. It's the perfect time for us to join together as we strengthen our relationships and encourage one another. For us, there is no other time of day we enjoy more. It's been a key component in how my husband and I have raised our boys as a way for us to connect with one another on a daily basis in a way that keeps all of us talking and sharing about our day.
Even last night when we spend out weekly night out for dinner, my 12 year old immediately asked what dinner game we wanted to play as soon as we were seated. Thought he years we've had so much fun with this. Somehow those questions that seem trivial have helped us learn to express ourselves and communicate better. I've learned so much about my kids and my husband through this dinnertime ritual that I am sure I would never have learned without it.
Dinner Conversation Starters for Summer Vacation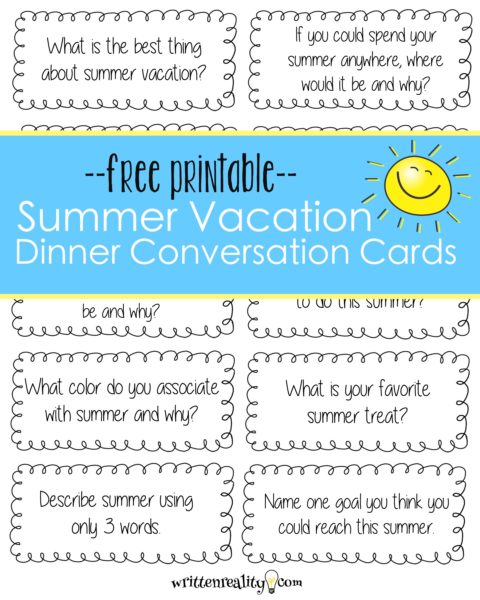 Summer Dinner Conversation Cards
That's why I decided to share another free printable of dinner conversation starters for summer vacation. Now that summer is in full swing–or will be for us a few days after Memorial Day–I thought you may enjoy a few fun questions to discuss at your next meal with your family. Since these particular conversation starters are centered around summer vacation, they are great to kickstart the summer and get everyone excited about their days of fun in the sun.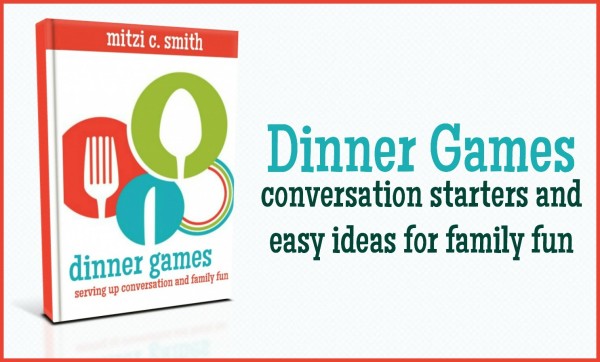 buy the book
Other Topics You May Enjoy