This post may contain affiliate links. Please see my full disclosure policy for details.
I am thrilled to announce the launch of my new eBook: Dinner Games: serving up conversation and family fun
.
It's a great resource for families, sharing all sorts of active conversation games and plenty of hands-free play during mealtimes.

Dinner Games was born from my own need as a mom to open up the doors of communication with my family. So I researched all sorts of ideas that were easy to play, and conversation starters that would accommodate the interest and age levels of my kids for many years to come.
Since beginning this family ritual several years ago, we have all reaped the benefits!
We've learned about everything from U.S. History to each family member's favorite book and favorite type of ice cream! More important, we've strengthened our relationships and learned plenty about each other and even ourselves.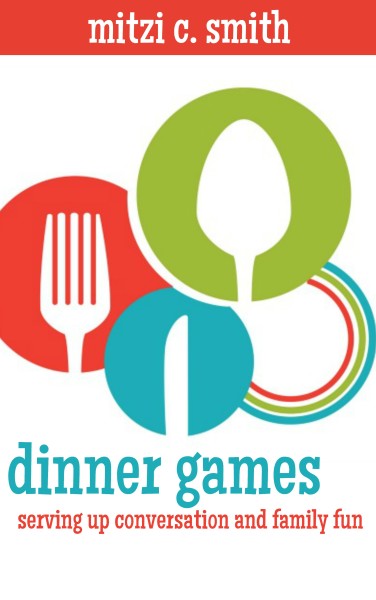 Dinner Game Ideas for Family Fun
The book itself is divided into these sections:
Anywhere Games
Games with a Few Props
Bible Fun Favorites
Trivia Games
Bible Verse Printables
Along with the many ideas and printables included in the book, however, I've also pulled from other sources to add variety to our family fun hour and keep the boys guessing on what we'll play:
Mad Libs
As a kid, I could spend hours filling in the pages of a Mad Libs book.
Kids review parts of speech as well, but the fun comes from the wacky stories you create and the laughs you share as your read them.
The All-New Book of Lists for Kids
The New Book of Lists: The Original Compendium of Curious Information
The Book of Lists type books are great for kids, too!
Filled with all sorts of trivial facts and fun lists about–well, not much of anything–the lists can serve as a great conversation starter and keep it going.
Whodunit Puzzles
We've also picked up a couple of these Whodunit Puzzle books. They're full of mini-mysteries that are just the right length to read and discuss over dinner. We usually designate a reader and then the rest of us discuss the clues together to follow the story and solve.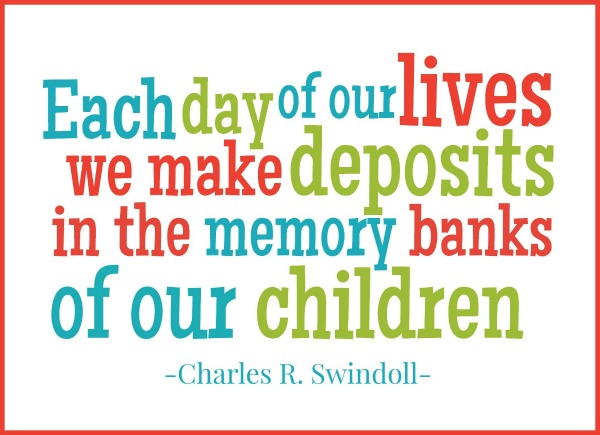 Just have fun!
Though my Dinner Games eBook provides many games to play, the point is to just have fun–together.
For us, the evening meal is our best opportunity to join together as a family. And we all look forward to our dinner hour as a favorite time of the day.
Whether it's dinner time or another hour, just carve out a moment to spend with each other everyday.
What about your family?
What's your mealtime ritual? What sort of games do you like to play? Share your ideas with us!
Other Topics You May Enjoy