This post may contain affiliate links. Please see my full disclosure policy for details.
Best Card Games Kids : Need a few easy card games kids will enjoy playing? Check out these best card games kids will love to play at your next family game night.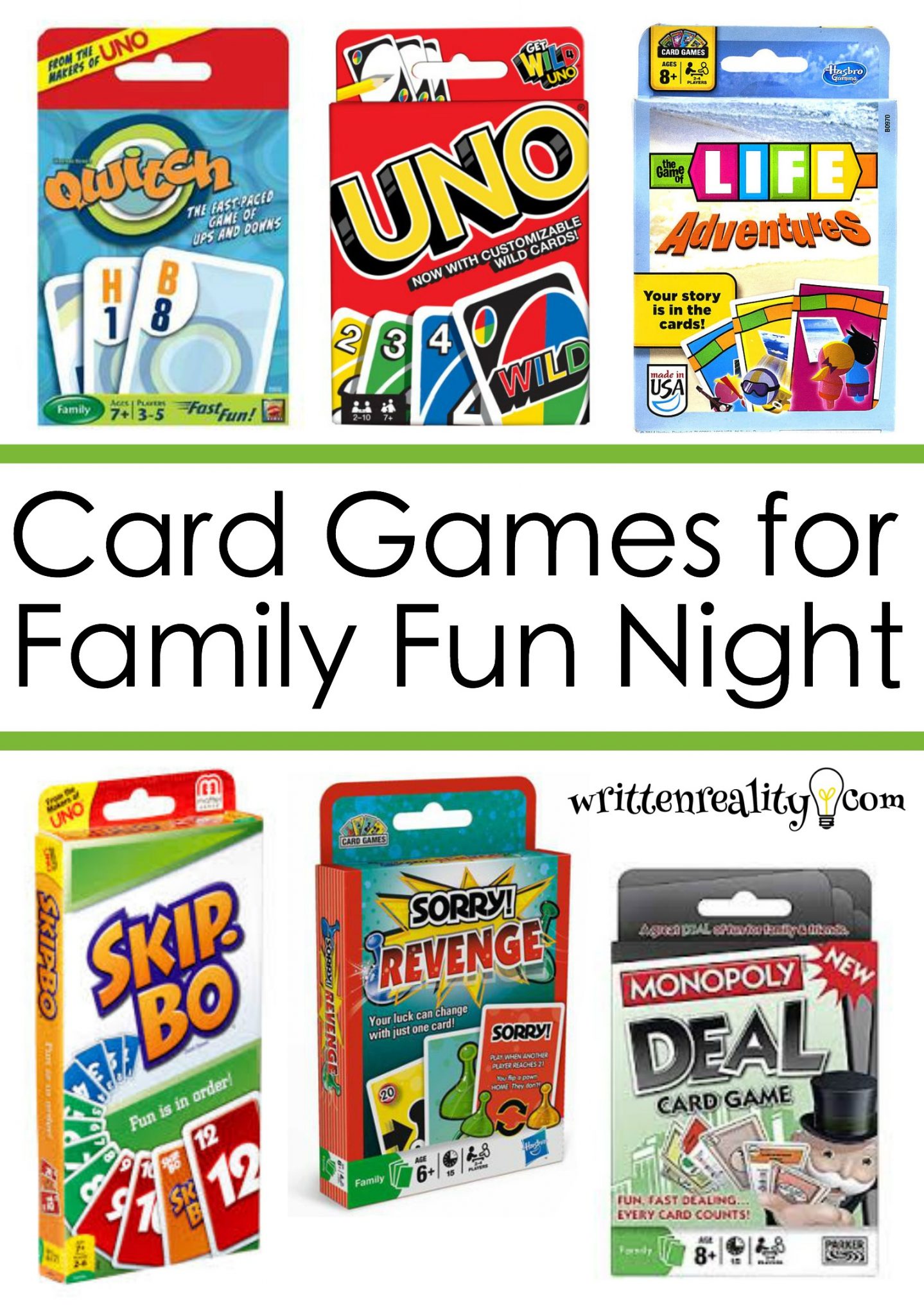 We play tons of games at the Smith House. But by far, our family's favorite go-to that is simple and fast-paced is a card game called Monopoly Deal. It's based on the classic board game, of course, but played only with a deck of cards, and much faster to play than the long drawn-out version you remember playing as a child.
We like card games because they're usually on the cheap side, easy to carry along with us when we head someplace out of town, and great for spur of the moment games after dinner or just before bed.
Download Dinner Games: 100+ Conversation Starters to Get Kids Talking
Here are just a few card games that are kid-friendly and lots of fun:
7 Best Card Games Kids Love
Skip-Bo is an easy sequencing game that my husband and I have enjoyed playing since we married. It's a great one to play as a family and, by adjusting how many cards you deal to each player, you can determine how long you want to play.
I haven't played it, but they also have a Skip-Bo Junior version, too.
I've already mentioned this one because it's an all-time favorite for our family. We carry this one with us on trips and keep it in a basket in our dining room for times when we're sitting around the table. This one is a great idea for birthdays and as a stocking stuffer for both kids and adults, too.
Just like our favorite Monopoly Deal card game, this one is based on the classic board game, too. Think of it as a travel version of the Game of Life. That is, however, without all those houses and extra pieces you spend time putting together on that large game board.
Who doesn't love this one? This is a must-have for best card games kids enjoy playing. It's always been a super popular game and it's a great one to keep on hand when your family is traveling, too.
I know. I'm sharing a lot of kid card games that are based on board games, but really the cards make playing so much easier. These classic board games are still sold everywhere, so why not try the card version for easy play? This one is based on the same idea as the game Sorry!, but you work through cards to get the pile to 21 to win.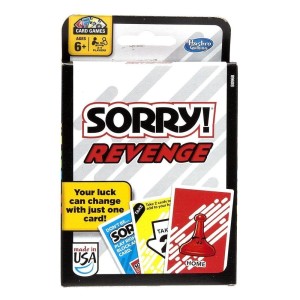 I love this game! When we first bought it, I couldn't stop playing it. I like that's it's fast paced, so you can squeeze in a game whenever you have just a few minutes before dinner or bedtime. This one is based on counting and as easy as A-B-C.
I remember playing this as a kid with my cousins and I can still remember some of the funny characters from the old version we played over and over again. Just like all the other games in this list, this one can be played anywhere and doesn't take long to play, either. This one is also a great choice for easy card games kids will enjoy because even a 4 year old can play this one.
These fun card games for kids are also really great opportunities for your kids to practice counting, patterns, and strategy. They're super fun for the whole family and the perfect travel size, too, for family fun on the go.
Here's a list of the 20 BEST Board Games every kid should play!
Other Topics You May Enjoy