This post may contain affiliate links. Please see my full disclosure policy for details.
This is a sponsored post written by me on behalf of Post Consumer Brands. All opinions are entirely my own.
Looking for great snack ideas for after school or when you're busy and on the go? Check out these snack ideas using our favorite cereal varieties. It's a super easy way to serve up some fun.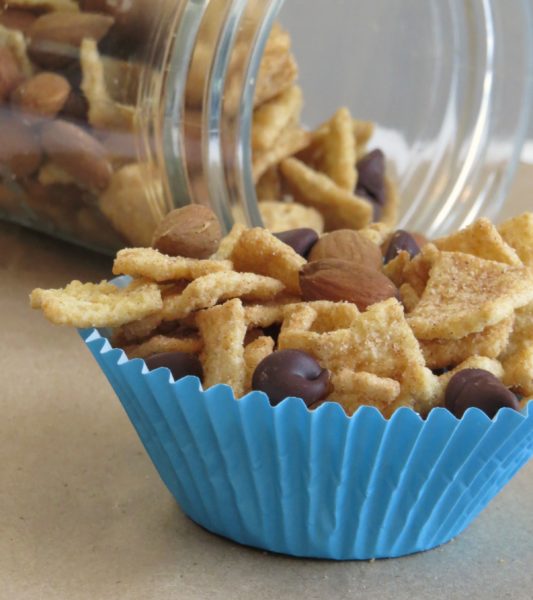 We love cereal at the Smith house. It's such an easy go-to breakfast for us, and, ever since we've been married, my husband has hooked me on a late-night routine of a bowl of favorite cereal. That is why I make sure to keep plenty of cereal varieties in our pantry for quick meals that we can easily grab and go.
Quick and easy is one of the reasons I love the Post Malt-O-Meal® bagged cereal. It comes in resealable bags that make pouring and storing super easy. Plus, they taste fabulous! My boys love the Cinnamon Toasters. That one is probably their favorite. But they also have plenty of other flavors we all love, like S'Mores and Golden Puffs.
In fact, there are 34 flavors to choose from, so I'm sure out of all those wonderful tasty varieties you are bound to find a favorite (or maybe a few favorites) your family will love like mine.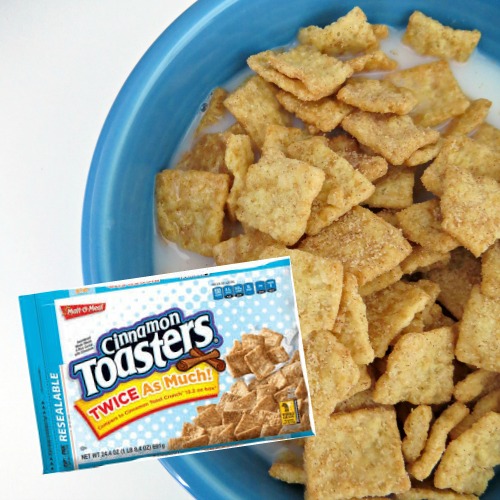 Easy Snack Ideas
Cereal at our house isn't just for breakfast or late night snacks, either. As a busy mom who needs super easy snacks available, I've discovered cereal to be just the perfect treat. It can be such a quick fix for snack ideas, too, when you need something simple to mix with other snack foods. It only takes a few minutes to grab your favorite cereal flavors and mix them with nuts, dried fruit, or even chocolate morsels. That way you can keep snack size pouches in your purse when you are busy running errands. Or, you can mix several types of cereal in a bowl for everyone to snack on while you're finishing up dinner or while the kids finish homework as an after-school snack, too.

To create these easy snack ideas with your favorite cereal, just grab a few tasty and snack-worthy ingredients. Mix everything together with your own family favorite cereal and store in resealable bags so that you can easily grab and go.
Here are a few ideas to add to your favorite cereal snack mix:
peanuts
almonds
mini marshmallows
raisins
dried cranberries
chocolate morsels
chocolate candies
butterscotch morsels
popcorn
pretzels
As you can see, the ideas are endless! Just think up your own favorite sweet and salty combinations to create your easy cereal snacks.
Flavor Nation Recipes
Check out Malt-O-Meal Favor Nation to find out more about the cereal varieties. Plus, you can find all sorts of other fun recipes using the cereal. From Berry Bunch Crunch Peanut Butter Bark to S'Mores Rocky Road Clusters, there are some wonderful ideas to try that I know your family will enjoy.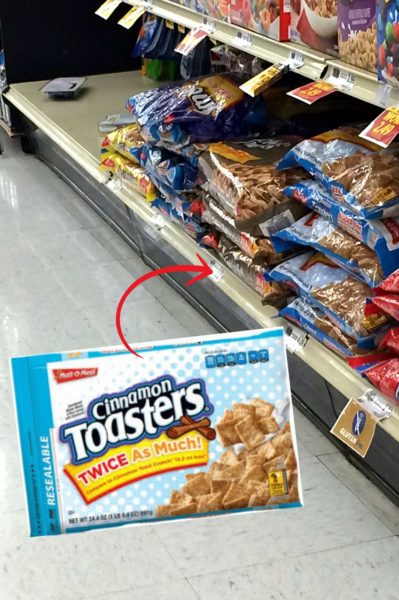 I pick up my Malt-O-Meal bagged cereal at Food Lion. Even better, you can save even more using one of these in-store Catalina offers (ends 9/30):
Buy 1 MOM Brand Cereal get a $1 off 2 MOM Brand cereals on your next shopping purchase.
Buy 2 MOM Brand Cereal get a $1.5 off 3 MOM Brand cereals on your next shopping purchase.
Buy 3 MOM Brand Cereal get a $2 off 4 MOM Brand cereals on your next shopping purchase.
Buy 4+ MOM Brand Cereal get a $2.5 off 5+ MOM Brand cereals on your next shopping purchase.
Just make sure to go ahead now and take advantage of these offers at Food Lion, because they do end September 30th. Right now, though, you can stock up on your favorite bagged cereal and save.