This post may contain affiliate links. Please see my full disclosure policy for details.
This is a sponsored post written by me on behalf of Post Consumer Brands. All opinions are entirely my own.
Need ideas for a better breakfast? Grab a bowl of oatmeal. Here are 5 reasons you should eat oatmeal every morning. It's a delicious way to jump-start your day.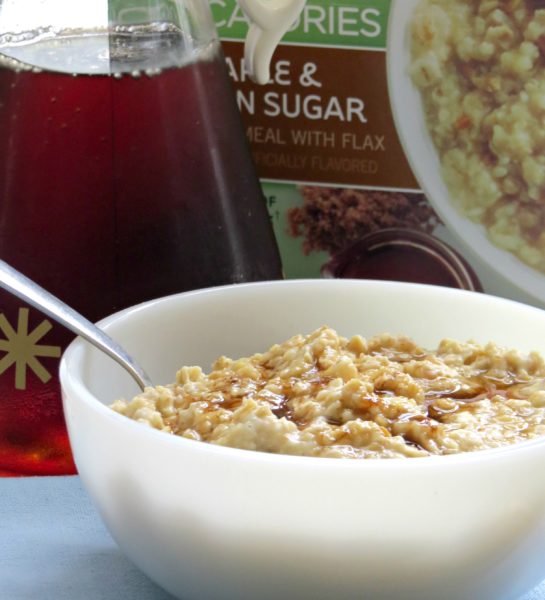 5 Reasons to Eat Oatmeal
We all know that breakfast is important. However, between carting kids off to school and getting myself up and ready, sitting down to a hearty and healthy breakfast hasn't been easy to squeeze into my already busy mornings.
That's why I love oatmeal. It's a great way to get the fiber and nutrients I need right at the start of my day.
Now, Better Oats Oat Fit® has created the perfect solution. It's an oatmeal that's not only made with flaxseed and whole grains, but it's also only 100 calories a serving. That way, I can work in those extra nutrients first thing every morning as a super easy way to get my day started without worrying about measuring portions or consuming too many calories.
If you're like me and need a better solution for breakfast, then grab oatmeal. Here are 5 great reasons why you should try it.

1. Oatmeal is filled with fiber and loaded with health benefits.
Oat Fit is 100% whole grain, containing more than half of your recommended daily serving. Plus, it's a good source of ALA Omega-3, contains no added sugar, and naturally low in fat. It's one of the many reasons I like Oat Fit, because it also contains flaxseed to make sure you're getting plenty of these fiber benefits, too.
2. Oatmeal can help you feel fuller than most breakfast foods.
That's why Oat Fit is the perfect breakfast. All that fiber can help you feel full much longer. And, with a good source of fiber that is only 100 calories, you can start your day with a satisfying breakfast without wasting it on empty calories.
3. Oatmeal is quick and easy.
Not only is Oat Fit filled with fiber, it's also super convenient. Each packet has its own measuring cup pouch to save even more time. That way, your breakfast is ready in just 90 seconds. I don't know of a quicker or better way you could eat oatmeal to jumpstart your day.
4. Oatmeal can be delicious.
Oatmeal doesn't need to be boring and bland. That's why Oat Fit combines the sweet rich flavors of maple syrup and brown sugar to create a breakfast that's not only a healthier option for breakfast, but a much more delicious one.
5. Oatmeal is inexpensive.
You don't need to spend a lot of money on breakfast. Oat Fit makes it easy to grab a packet that's the perfect portion for a healthy and convenient breakfast. I grabbed my Oat Fit while shopping at Kroger, and right now, there's even an awesome digital coupon at Kroger where you can save.
Save $0.50 on any ONE (1) Better Oats Hot Cereal (not specific to Oat Fit – offer ends 11/16)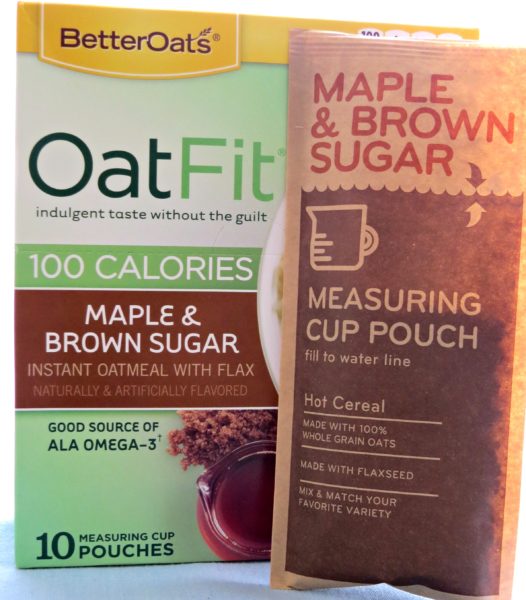 So the next time you're out for groceries, grab a box of maple and brown sugar flavored Oat Fit and make sure to eat oatmeal to jump-start those busy mornings. Eat healthy. Get fit. Feel great!
.