This post may contain affiliate links. Please see my full disclosure policy for details.

This shop has been compensated by Collective Bias, Inc. and its advertiser. All opinions are mine alone. #MyPureRelief#CollectiveBias
Stay prepared this summer with more than just sunscreen and bug repellent. Check out these 7 eye care tips for summer to keep your family protected while enjoying some fun in the sun.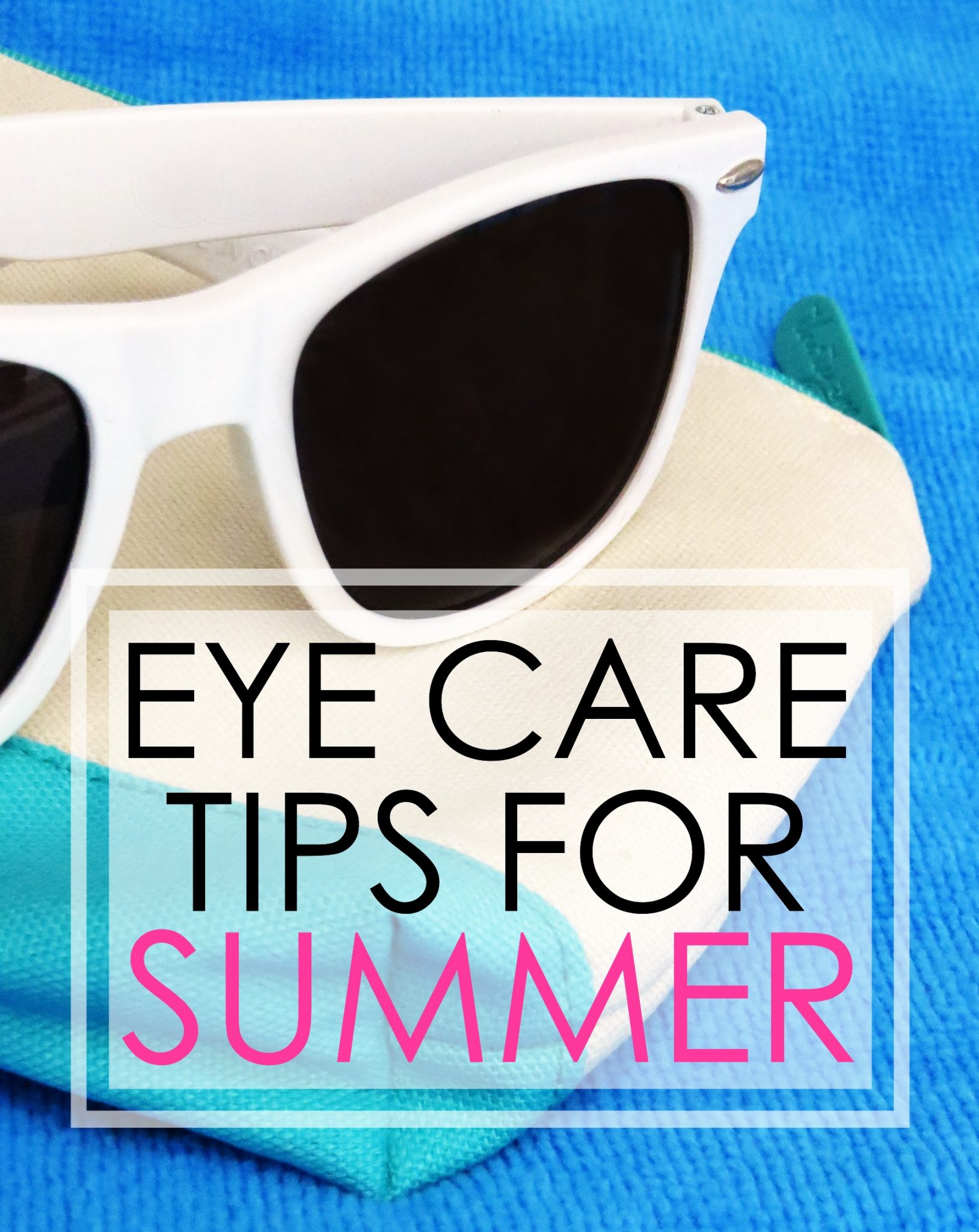 My family and I love the summertime. It's one of our busiest seasons for getting out of the house to enjoy hiking, fishing, kayaking, and all those other activities we love doing in the great outdoors. Like most moms, I've always tried to prepare for our outdoor excursions by bringing along insect repellent to ward off pesky mosquitos and plenty of sunscreen to protect us from the harms of the sun.
However, this summer I decided to create a care package for eye care. For some reason, my son and I both suffer with eye problems when we spend any time at all outside or even when we travel to new places. Spending the night in a motel room or enjoying a day on the water can leave my son and I feeling miserable. We both wear contact lenses, too, which can cause the irritation and itching to worsen. The car ride alone can dry out our eyes just from the constant air conditioning blowing on our faces.
That's why eye care is a top priority for our family. Here are a few easy eye care tips for summer to protect your family's vision while enjoying some fun in the sun.
7 Eye Care Tips for Summer
1. Wear Sunglasses
Make sure everyone in the family has a good pair of sunglasses to protect their eyes against dangerous UV rays.
2. Wear Swimming Goggles
Wear swimming goggles in the pool to protect your eyes from chlorine that can irritate your eyes and cause burning and redness.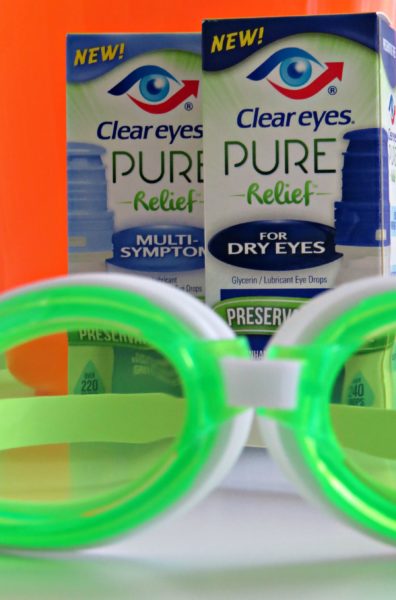 3. Remove Contact Lenses Before Swimming
Wearing your contact lenses when swimming can trap bacteria causing eye infections. Make sure to wash your hands thoroughly when removing and replacing your contact lenses, too.
4. Avoid the Draft
When traveling, avoid drying out your eyes by directing the air conditioner vents away from your face and eyes.
5. Stay Hydrated
Dehydration can effect your eyesight and keep your body from producing those helpful tears. Don't forget that bottle of water! Make sure to drink plenty of water during those hot days in the sun.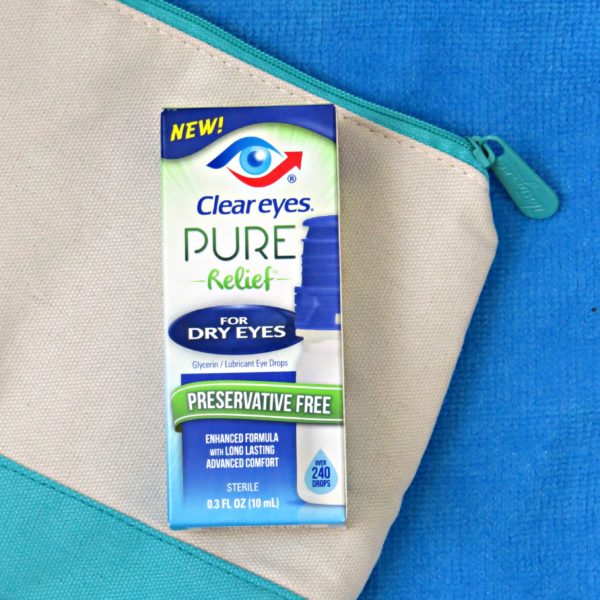 6. Keep Eye Drops Handy
Sometimes you just need the extra protection. That's why I always keep a bottle of eye drops handy to relieve eye irritations and redness.
Have you tried the new Clear Eyes® Pure Relief™preservative free eye drops? They are the first preservative free multi-dose eye drop available over-the-counter.
I picked up mine at Walgreens on the eye and ear care aisle, but you can find them at many of your local chain stores. There's one for dry eyes and another that's multi-symptom to relieve redness, burning, itching, and many of those irritations you may suffer when traveling during the summer outdoors.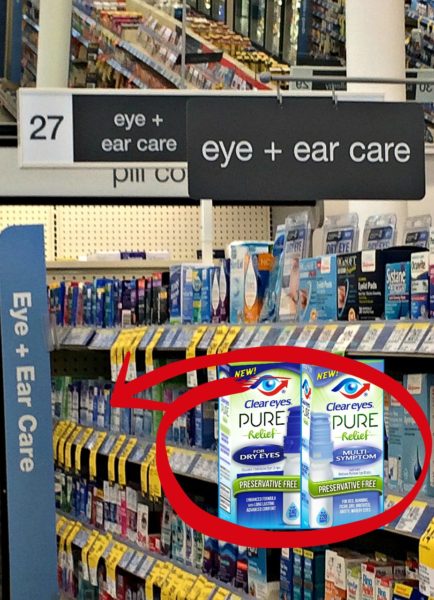 Learn More and Save Money!
You can learn more about these preservative free eye drops here: Clear Eyes® Pure Relief™ or on their social channels by following on Instagram, Facebook, and Twitter.
Here's a cool savings coupon to save a little extra, too! Online Coupon
7. Eat Your Veggies
It's true. Your veggies are super good for your eyesight. Take advantage of all those wonderful summer fruits and vegetables that are readily available and keep your body fueled with nutrients your eyes need, too.
What about you?
What's your family's go-to eye care tip for fun in the sun? Leave a comment and share your ideas with us!