This post may contain affiliate links. Please see my full disclosure policy for details.
Fastest Way To Do Laundry : Want to spend less time doing laundry? Here's how to save time on laundry so that you can do the things you love. Easy housekeeping tips to make things super fast!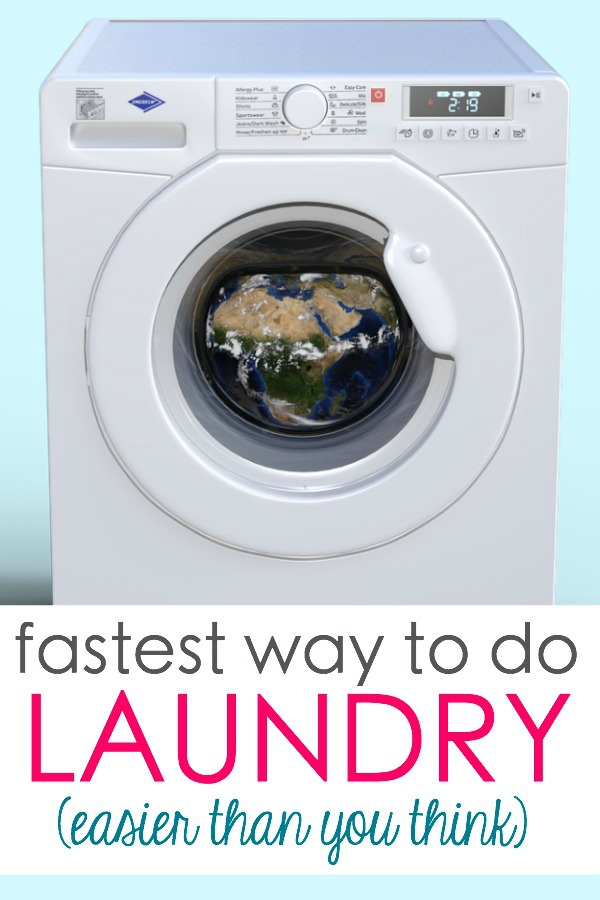 I've always hated the laundry routine. Let's face it. There's nothing glamorous about sorting through socks and underwear. And at my house, that awful pile of dirty laundry is never ending and always lurking in the corner. Whether you're like me and toss a load of laundry in the wash every morning or you designate one day a week for your laundry day routine, these few tricks are sure to make it way easier and a lot faster, too.
Check our our "Simple Secrets To Declutter Your Home"
Fastest Way To Do Laundry
Start With a 'Right Now' Bin
Ever have one of those hectic mornings when your kid announces he needs his school jersey or a certain pair of pants? Yep. That's when those items are usually buried in the bottom of the dirty clothes hamper.
Consider designating one smaller laundry hamper for those items that need immediate attention. That way, those items can be washed and sorted before anything else.
Divide and Conquer
I've found that the fastest way to do laundry begins with a divided hamper. It is one of the easiest ways to save time doing laundry because you'll never need to sort laundry again.
>>The Surprising Truth About The KonMari Method<<
Remove Those Stains Immediately
Don't waste time on laundry day working on scrubbing some stain out of your clothing. Simply keep a stain remover stick or pen handy and use them immediately before you toss the item into your hamper. That way, the stain remover can do the work for you so that all you'll need to do is toss in a load later.
Don't Wash As Often
Although my kids think anything they wear over 30 seconds should be tossed in the hamper, there are many items, like jeans and towels, that should be used a few times before washing. By washing these things less often, you'll actually keep them from fading and wearing out as easily, too.
Invest in a Pack of Wool Dryer Balls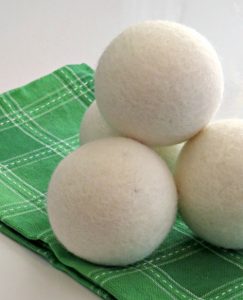 I picked up a pack of wool dryer balls a while back and I love them! Not only do they naturally soften your clothes without harsh chemicals, but I've found that they help to speed up drying time, too. Just toss a few of these wool balls in your dryer and you'll cut way down on the time it takes for your laundry to dry.
I also like to add a couple of drops of essential oil, like lavender or a citrus blend, that leaves a wonderful fragrance, too.
No More Sorting Socks

I seriously hate sorting socks. To me, it's the absolute worst part of doing the laundry. That's why I never sort them. And if you invest in a few mesh laundry bags, you won't need to either.
Give each family member their own meshed zipper bag for dirty socks. Toss the bags in the washer and dryer on laundry day and then everyone can sort their own socks and put them away easily.
Other Topics You May Enjoy