This post may contain affiliate links. Please see my full disclosure policy for details.
Need some gift ideas for dad, but not sure where to start? Here's the ultimate Father's Day Gift Guide with tons of ideas for Dad this year.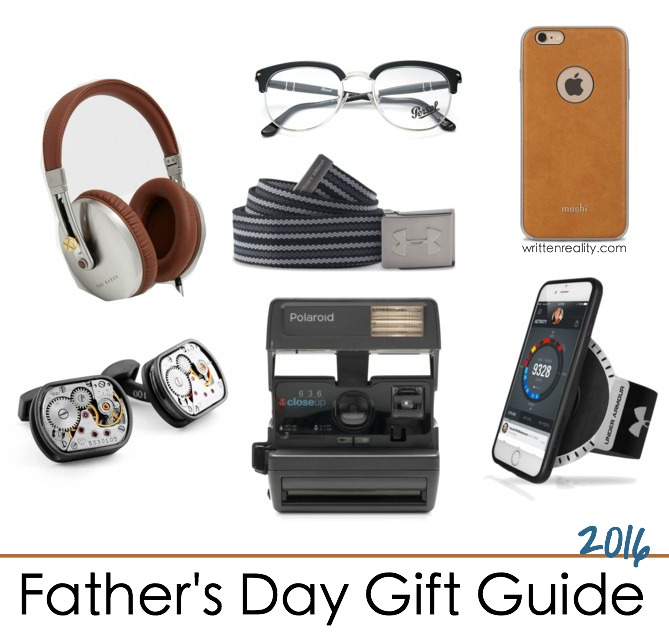 Information on the items pictured in the gift guide can be found at the bottom of this post.
With this handy Father's Day Gift Guide, finding the perfect gift idea for Dad this year just got easier. Is he a techie? a gamer? Or is he more into sharp dressing gent styles and cool accessories? Nowadays, with so many options, you can find just the right gift for every man. Just think outside the box a bit. This Father's Day Gift Guide offers tons of ideas to get you started.
Father's Day Gift Guide
for the fun dad
Think quirky gadgets and shirt and mugs with funny sayings. Does your dad have a funny nickname? Is there a cartoon character he constantly quotes? Go with it!
These gift ideas are sure to put a smile on Dad's face this year.
for the sharp dresser
Is your dad a classy dresser? My dad always enjoyed dressing nice, so he received plenty of neckties and dress shirts in his day. So if you feel you've given the tie just one gift too many, consider a nice set of cuff links or a new type of cologne.
Is there something he wouldn't normally purchase for himself? Then, buy it! Here's a chance for you to give your dad something new and special. And with Father's Day specials in just about every store, now's the time to grab it. Just don't wait too late and grab that special gift before it's gone.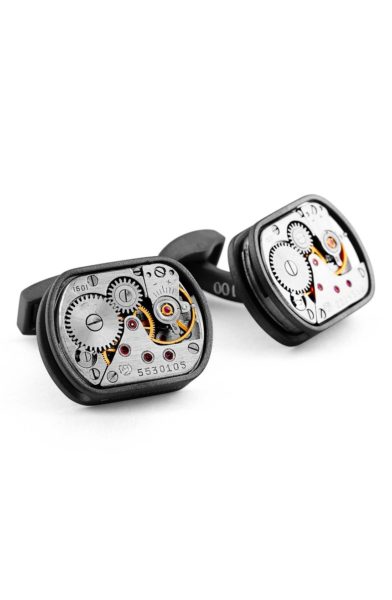 for the tool man
Most men love tools. Most dads get pretty excited over a new toolbox filled with trinkets like a kid with a toy box full of toys. That's why my husband loves going to home improvement stores. He walks down the aisles wide-eyed where he pauses every few minutes to drool over the latest what I call "big boy toy."
So I know a thing or two about the tools in the home improvement department. At Christmas and Father's Day, stores begin offering all sorts of bundles and tool combo kits. Be sure to check the ads for your local stores. I'm sure there are some great buys on cordless drills and screwdrivers right now.
for the gamer
With all boys in the house, my husband is bound to be a gamer. It's inevitable. So techie gadgets and anything video game related does well for us.
I must admit I have no clue in the gaming department. That's why I listen for ideas when the boys are talking about the latest video games and gadgets hoping for a hint on what to buy. If you're like me and don't know the exact game or console that's on your dad's wish list, just buy a set of great quality headphones or, even better, a gift card to his favorite gaming or electronics store.
from the pic
If you are interested in some of the fun gadgets and accessories featured on our Father's Day Gift Guide picture shown at the top of this post, you can find all the information for each gift below. Just click on the name of each item.
Impossible Polaroid 600 Square Camera
Tateossian 'Skeleton Tonneau' Cuff Links
Moshi 'iGlaze' iPhone 6 Plus & 6s Plus Case
Under Armour UA iPhone 6 Armband & Case
Under Armour Men's UA Webbed Belt
Here's the Ultimate Father's Day Gift Guide 2016 Click To Tweet
Other Topics You May Enjoy